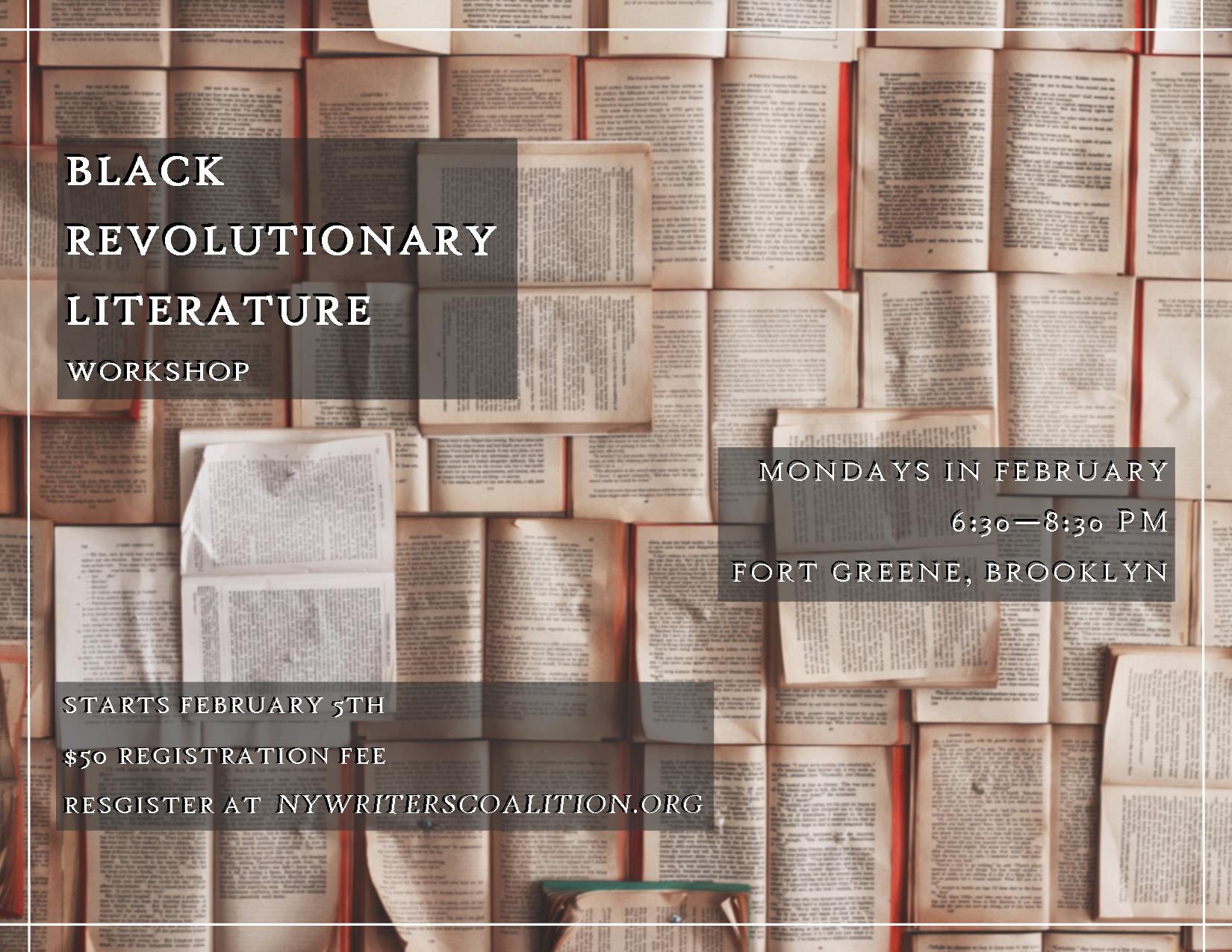 What do you do with your freedom? This question pulses like a heartbeat throughout Black Revolutionary Literature. One answer is bearing witness; Frederick Douglass used his autobiography to spotlight slavery. A century and half later, Assata Shakur aimed her autobiography like a magnifying glass on institutional racism. What we're left with is the traditional deep structure of the slave narrative, one in which freedom is achieved through literal or ideological literacy. This workshop and seminar will examine: Who is the implicit reader of Black witness texts? Is the being white? If so, how does that shape the author's voice? What is the presentation of the Black body depending on the ideology or implicit reader? Have we freed our imagination from the white gaze to imagine a new freedom for this new world?
This workshop and seminar has a registration fee of $50 and will take place from 6:30 PM – 8:30 PM every Monday evening in February. To ensure the safety of this space, please tell us a little about yourself via this pre-workshop survey. Upon completion, you will be contacted via email with the payment link and the address of this workshop, and/or if an NYWC staff has any questions about your registration form.
This workshop will be recorded, therefore participation consent is required.
=====
Nicholas Powers is a poet, journalist and Associate Professor of Literature at SUNY Old Westbury. His second book The Ground Below Zero: 911 to Burning Man, New Orleans to Darfur, Haiti to Occupy Wall Street was published by Upset Press in 2013. His writings have appeared in The Indypendent, The Village Voice, Truth-Out and Alternet.
Registration for this workshop is currently OPEN.
Please email timothy@nywriterscoalition.org regarding any questions.