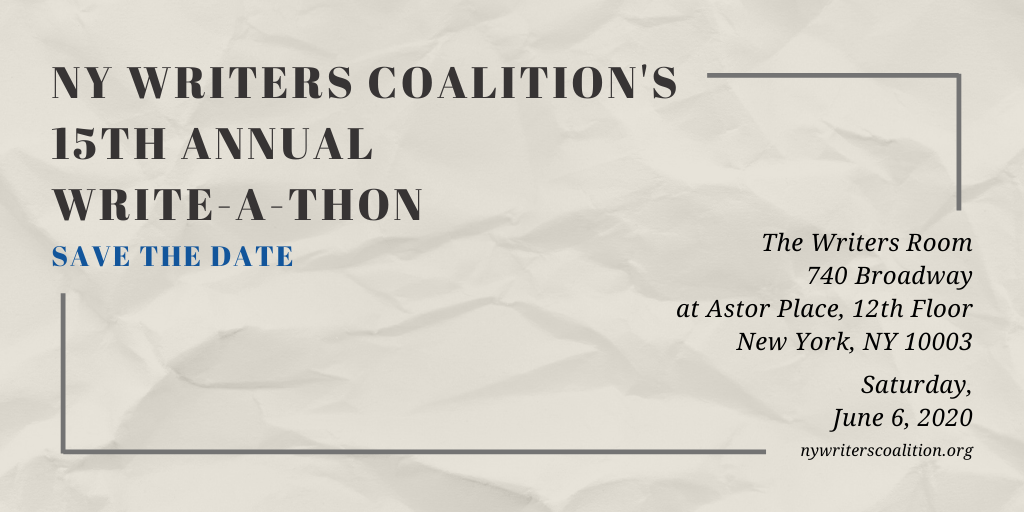 This year marks 15 years of NY Writers Coalition's Write-A-Thon, which gathers lovers of the written word from the Tri-State area (and beyond!) in one place, for a day of workshops, inspiration, and putting pen to paper (or fingers to laptop). Proceeds from the Write-A-Thon support NYWC's ongoing work to provide free and low-cost writing workshops for underserved groups across New York City.
Join us at the 2020 Write-A-Thon this June at The Writers Room. As usual, fundraisers and attendees can expect awesome prizes, delicious food to keep them going, and an exciting craft talk from a guest speaker. Keep track of this page and social media for any and all updates.
The 15th annual Write-A-Thon will take place on Saturday, June 6 at The Writers Room.
Click here to learn more!