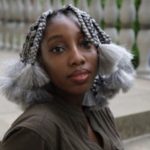 Alisha Acquaye
BWP Drop-In Workshops
Alisha Acquaye is a writer, artist, and event organizer with a passion for mutual empowerment across POC communities and self-imagination as an instrument for resistance. Her work—ranging from journalism, creative nonfiction and multimedia collaboration—explores the relationships between art, identity, culture and intersectionality. Alisha is particularly inspired by the creative and afrofuturistic methods Black people use to reclaim their narratives, as well as self-care and community building as formative weapons against oppression. In addition to documenting and storytelling, Alisha co-founded Sister Circle Brunch, a womxn of color event for sharing food and discussing self-care, and Unblended, a photo and interview series that celebrates the importance of Afro Asian friendships. You can find Alisha at alishaacquaye.com and read her essays in Teen Vogue, GQ, Allure, OkayAfrica, ELLE, The Establishment, Catapult, and more.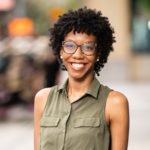 Calley Anderson
Critique Lab: Giving and Receiving Feedback for the Stage and Screen
Calley Anderson is a Brooklyn-based playwright from Memphis, TN. Her work has been staged at several colleges and 10-minute play festivals around the country, including recent commissions by the Davidson College Theatre Department and the University of Memphis Department of Theatre and Dance. Anderson is currently a member of American Theatre Group PlayLab, Clubbed Thumb Early Career Writers Group, and The Civilians R&D Group, and is a Dramatists Guild Foundation Fellows alum. Beyond her writing, she is a member of the Dramatists Guild, Program Manager for NY Writers Coalition, and the previous Showrunner's Assistant for Season 2 of One of Us Is Lying (Peacock). BA: Davidson College | MFA: New School for Drama. More at calleynanderson.com.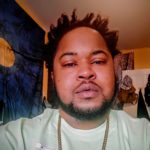 Z Bell
BWP Creating Community Workshop - Music Edition
Z Bell (gender pronouns: he & they) is bright and lovely and he does not give all the credit to the sun! Z has worked as a Facilitator/Trainer, Radical Educator & Youth Organizer for over 15 years (don't let their baby face fool you!). He has self-published four poetry zines and has published a few other pieces in Lucky Jefferson, TransLash, So to Speak Journal, Black Youth Project and Parle Magazine. This Hip-Hop Sad Boi enjoys eating raw ginger, prancing through big grassy fields and dancing like an uncle at the cookout. Z currently lives in The Bronx, NY. Read more at ZBellPoetry.com.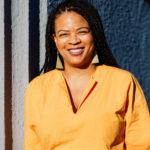 Amber Butts
Workshop Leader: Legacies of Black Symphony: A Nonfiction Manuscript Critique Workshop
Amber Butts (she/her) is a storyteller, cultural strategist and grief worker whose practices are informed by cross-species reparative relationships between the living Earth and all of its beings. Her work asks big and small questions about how we actualize spaces that center tenderness, nuance, and play, while living in a world that is sustained by its reliance on our terror. Amber is a steward, practicer and beginner who firmly believes in the bond of living things everywhere. On paper, she is a writer and editor who organizes to confront power. Amber locates herself through ancestral memory, conjuring, and a commitment to collective liberation. She is currently at work on an intergenerational speculative fiction novel.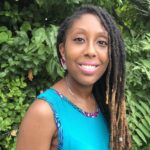 Shanté Cozier
Workshop Leader: Crafting the Story: A Manuscript Critique Workshop
Shanté Cozier joined the NYWC team in the spring of 2015. She has led various workshops throughout Brooklyn including Brooklyn East Collegiate Middle School, Fort Greene Summer Festival and a manuscript critique workshop for adults at 80 Hanson Place. She has received her MFA in Creative Writing from the City College of New York, where she focused on fiction and the art of short stories and novel writing. This aquarius is currently working on her first full length collection of poetry.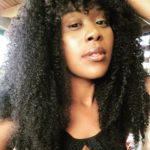 Siaara Freeaman
"Phenomenal Women": A BWP Poetry Series led
Siaara Freeman is from Cleveland, Ohio, where she is the current Lake Erie Siren, and a teaching artist for Center For Arts Inspired Learning and The Westside Sisterhood Project in conjunction with the Anisfieldwolf Foundation. She is also the 2022 Catapult theater fellow with Cleveland Public Theater, a 2021 Premier Playwright fellow recipient with Cleveland Public Theater, a 2020 WateringHole Manuscript fellow, a 2018 Winter Tangerine chapbook fellow, and a 2018 Poetry Foundation incubator fellow. Siaara's work has appeared in The Offing, BOAAT, Tinderbox, Josephine Quarterly, and elsewhere. She has toured both nationally and internationally and is the co-founder of Outsiders Queer Midwest Writers Retreat. Chances are you can find Siaara by a lake thinking about Toni Morrison and talking to ghosts. In her spare time, she is growing her afro so tall God can use it for a microphone and speak through her.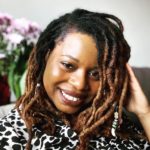 Michele Gilliam
Workshop Leader: BWP Drop-In Workshops
Michele Gilliam is a driven labor and community organizer. She recently came off of Elizabeth Warren's presidential campaign where she served as the National Deputy Political Director. She was formerly the Political and Legislative Director of the Transportation Workers Union Local 100, the largest transportation union with almost 45,000 members and 26,000 retirees. Michele headed the Political Action department and is responsible for leading the union's electoral, member engagement, and issue campaigns.A native of Queens, New York, Michele's advocacy stems from her organizing efforts in her local community, passionately fighting for labor, education, civil and women's rights and the advancement of local Arts and Culture. A proud unionist, she first started her career in labor as an Organizer for TWU Local 100, before having the opportunity two work for two presidential campaigns in 2016. She started in New Hampshire with Bernie 2016 as the state's Constituency Director and traveled throughout the country, ending her tenure with his campaign as the New York Political Director. She went on to work for Hillary for America as the National Deputy Campaigns Director. Michele is also a writer and has been volunteering with the New York Writers Coalition for over ten years. She dabbles in poetry but is currently working on a memoir, working title: A Madwoman in Her Most Incandescent Bloom. She read her first play, "Displaced," at the Castillo Theater in 2012.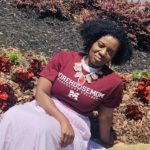 Takiyah Jackson
Learning To Tell Your Story
Takiyah Jackson is currently teaching fourth grade in Manhattan after a seven-year hiatus spent coaching and training teachers in NYC. She also happens to be a Creative Nonfiction MFA dropout, who found her voice taking independent workshops with Black and Afro Latina-women writers. She studied Creative Nonfiction at Wroxton College in London and attended VONA where she studied Creative Nonfiction with Jaquira Diaz (author of Ordinary Girls). Takiyah is currently working on a memoir titled "Riding in Cars With Boys--or How Not To Raise a Misogynist" which tells her story of mothering a Black boy in America as a young woman battling racism and sexism. If you ask her, she'll tell you that her greatest accomplishment is raising her seventeen-year-old son to deeply and unapologetically experience Black Boy Joy.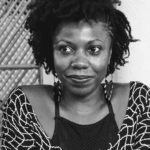 Joy Notoma
BWP Creating Community Workshop
.Joy Notoma is a fiction writer and journalist who lives in Toulouse, France. She moved to France in 2020 after living in West Africa for two years where she worked as a freelance journalist covering culture, identity, and entrepreneurship in Benin Republic. Her reporting, essays, and fiction have appeared in Epiphany Zine, CNN, Al Jazeera, Quartz Africa, Longreads, and Zora Mag, among other outlets. She has been a member of fiction writing cohorts at Tin House and The Hurston/Wright Foundation and is a reader for Passengers Literary Journal. She founded the first Europe-based chapter of Women Who Submit, an organization dedicated to empowering women and non-binary people to submit work for publication, and leads the feminist reading group of Democrats Abroad Women's Caucus. She's humbly plugging away at a short story collection and, on days when she's bold enough, a novel. Stay tuned for her upcoming podcast where she discusses the writing journey with two other emerging writers. Find her online at www.joynotoma.com or on Twitter @joyinstillness.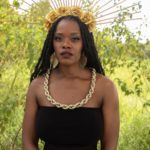 Ebony Stewart
"Phenomenal Women": A BWP Poetry Series
Ebony Stewart is an international touring interdisciplinary poet, writer, and performance artist. Her work speaks to the Black experience, with emphasis on gender, sexuality, womanhood, queer-positivity, and race, with the hopes to be relatable, remove shame, heal minds, encourage dialogue, and inspire folks in marginalized communities. As one of the most decorated poets in Texas, Ebony is a respected coach & mentor, one of the top touring poets in the country, and a Woman of the World Poetry Slam Champion. The mental health advocate and former sexual health educator also has a Master's in Social Work and is soon to the hood's favorite therapist. As a playwright, Ebony's one woman shows, Hunger and Ocean, have received B. Iden Payne Awards & the David Mark Cohen New Play Award. She is the author of BloodFresh, Home.Girl.Hood., and Love Letters to Balled Fists. Her work has been featured in Button Poetry, AfroPunk, For Harriet, Teen Vogue, The Texas Observer, Houston Public Media, The BreakBeat Poets Vol. 2: Black Girl Magic, 2021 Colorism Healing Writing Contest, Write About Now Poetry, and more. Let us not forget, the only poet to perform at the 2018 Seattle Pride Festival before 200,000 people, was Ebony Stewart. She is, #thestoryoftheblackgirlwinning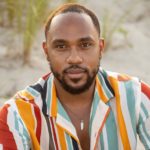 Aaron Talley
Writing Speculative Fiction
Aaron Talley is a writer, activist, and educator currently based in Chicago, Illinois. His writings, which explore the intersections between identity, spirituality, and education, have been published in various blog and media outlets, including The Advocate, Education Post, and The Nation. He's represented by KT Literary, and working on a young adult novel that puts a speculative spin on an inspired exploration of adolescent mental health. When not writing, reading, or teaching, or you can find him watching anime or playing the latest Japanese RPG. He is originally from Detroit, Michigan. Find Aaron on Twitter and Instagram @Talley_Marked.