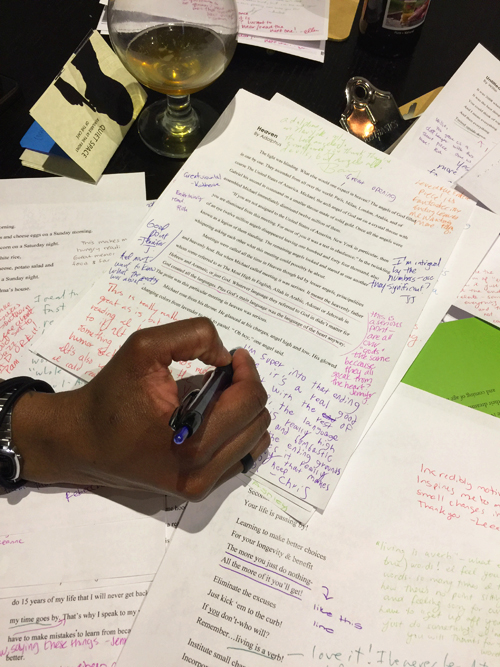 On The Same Page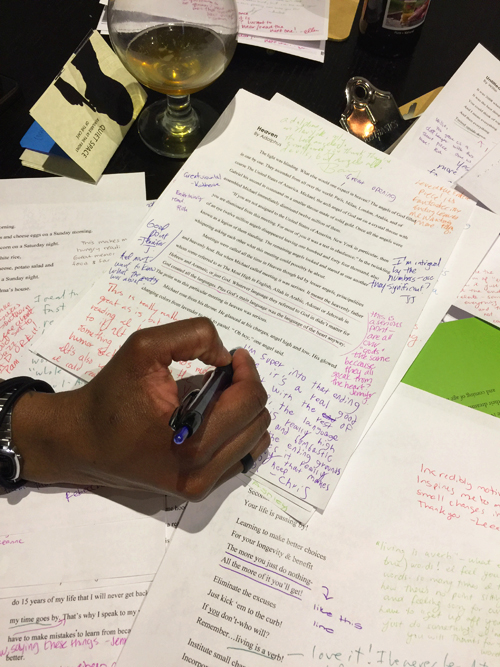 NY Writers Coalition has served hundreds of men, women, and youth through our Criminal Justice Writing Program in Rikers Jail.
We're excited to continue the mission of Free Minds Book Club & Writing Workshop: to respond to and uplift our fellow writers–behind bars or not–as they dig deeper into their writing practice through our 2018 installment of On the Same Page.
 At this event:
NYWC will provide and distribute copies of poems + prose written by NYWC workshop members currently incarcerated at Rikers Island, and from various correctional facilities, who would like feedback on their writing.
The poems will be passed around, and YOU are invited to contribute remarks that respond, uplift, and encourage.
At the end of the evening, the poems covered with our inspiring comments will be collected and mailed back to their authors.
This a free, wheelchair-accessible event that is open to everyone–we hope to see you there!
If there are any questions about this event or if you would like to be added to our mailing list to be informed of the next installment, please contact us at info@nywriterscoalition.org.
To receive announcements about upcoming On The Same Page Installments, please join our mailing list and keep an eye on our Facebook page for updates and details!