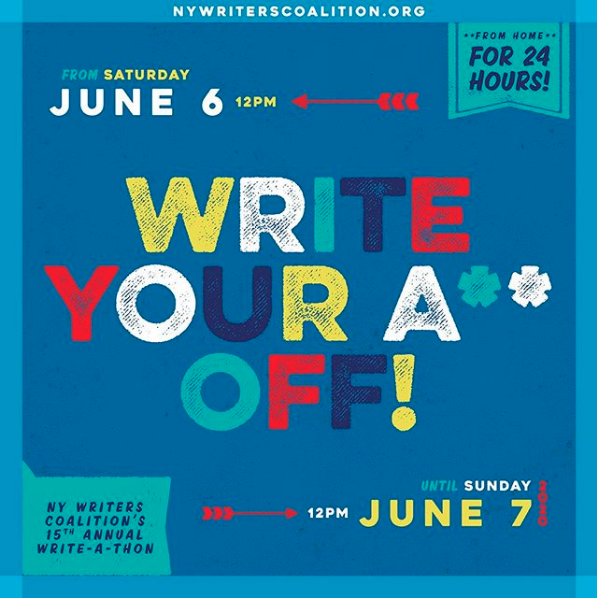 Virtual 24-Hour Write-A-Thon!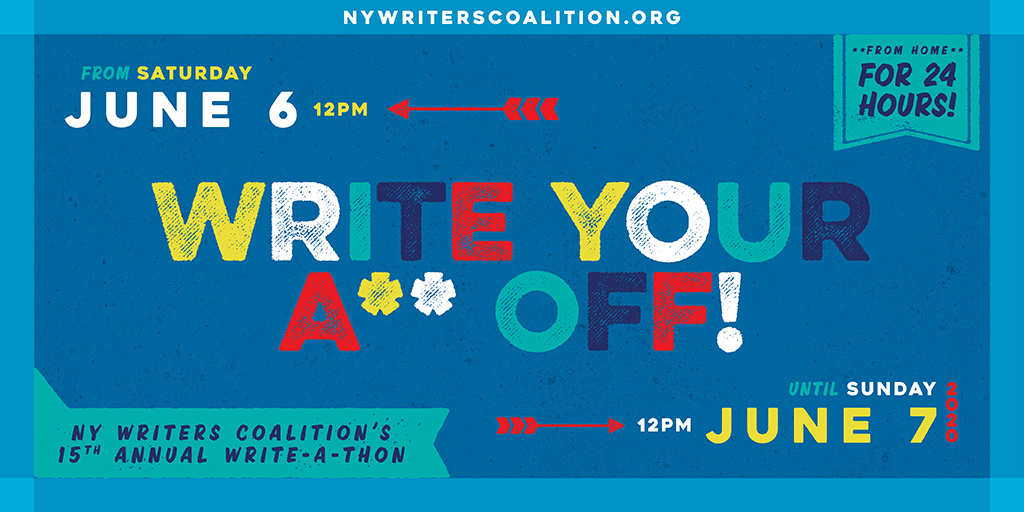 We're excited to announce that tickets are now available for the 15th annual NY Writers Coalition Write-A-Thon! This year's event is a true marathon—a 24-hour virtual write-off from June 6-7 that includes writing workshops, prompt stations, and featured talks and readings from some of the most exciting writers and literary minds today.
*All* of the proceeds from Write-A-Thon will support NYWC's Emergency Workshop Leader Fund, which provides stipends to our workshop leaders—many of whom are freelance writers, teaching artists, and others economically impacted by the current crisis who help keep our work going.
For more information CLICK HERE! See you there!