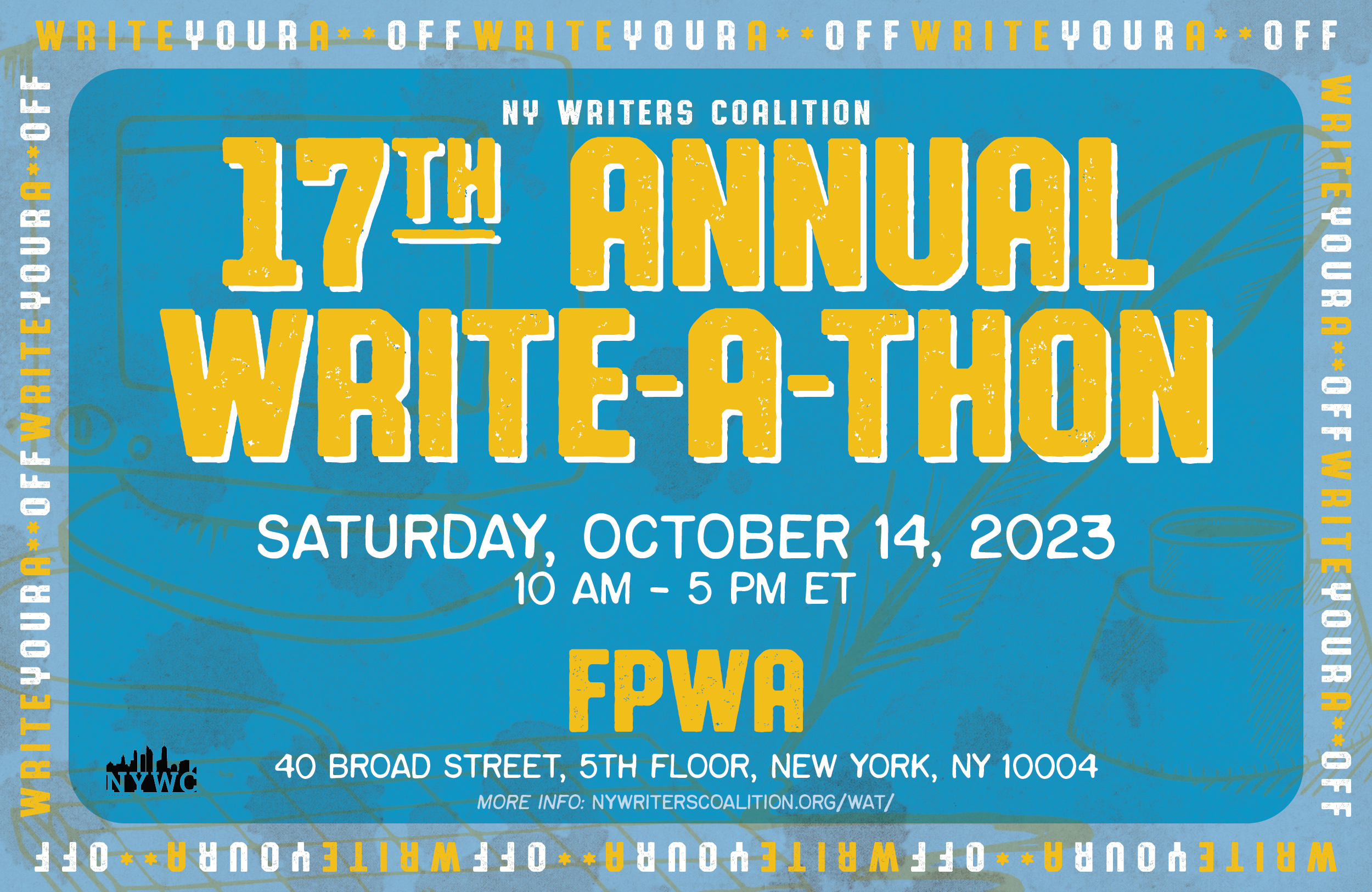 Join us on Saturday, October 14h for NY Writers Coalition's 17th-annual Write-A-Thon!
Write-A-Thon is back in person this year* and we can't wait to write with you in the flesh—and if you can't make it in person, you can attend the panel discussions and keynote conversation virtually. This year's event is a smorgasbord of prompt-based writing workshops, panels that'll give you the info you need to succeed—plus a keynote conversation with Pulitzer Prize-winning playwright James Ijames, author of Fat Ham!
NYWC's Write-A-Thon is a daylong writing event featuring dedicated space and time to write with others, generate new work, delve into the specifics of craft, and hear an inspirational keynote talk. There are a few ways to join: in person at FPWA in Lower Manhattan, where you'll have access to the panels and workshops, or online, which will give you access to the panels only.
All Write-A-Thon funds will support our ongoing work of providing more—and more in-depth—workshops and programs to the public, particularly underrepresented and marginalized writers. Our Public Workshops are free to the public but not free for us to create; your contributions will help us sustain, and grow, our work as we move forward.
★☆★☆★☆★☆★☆
Saturday, October 14 / 10:00 AM – 5:00 PM (ET)
*We want to note that as a COVID-19 precaution, masks will be on hand for all attendees as an option.