In-Person Public Workshops
In 2022, we began to relaunch some of our pre-pandemic workshops and launch new ones. This page will be updated as additional in-person public workshops are announced. As these workshops require registration, please click on the buttons below to sign-up and learn more.
Sign-up for our newsletter to hear when new workshops are announced.
Note: Our top priority is the health and safety of all who attend. If you are feeling unwell, please be sure to stay home and get well.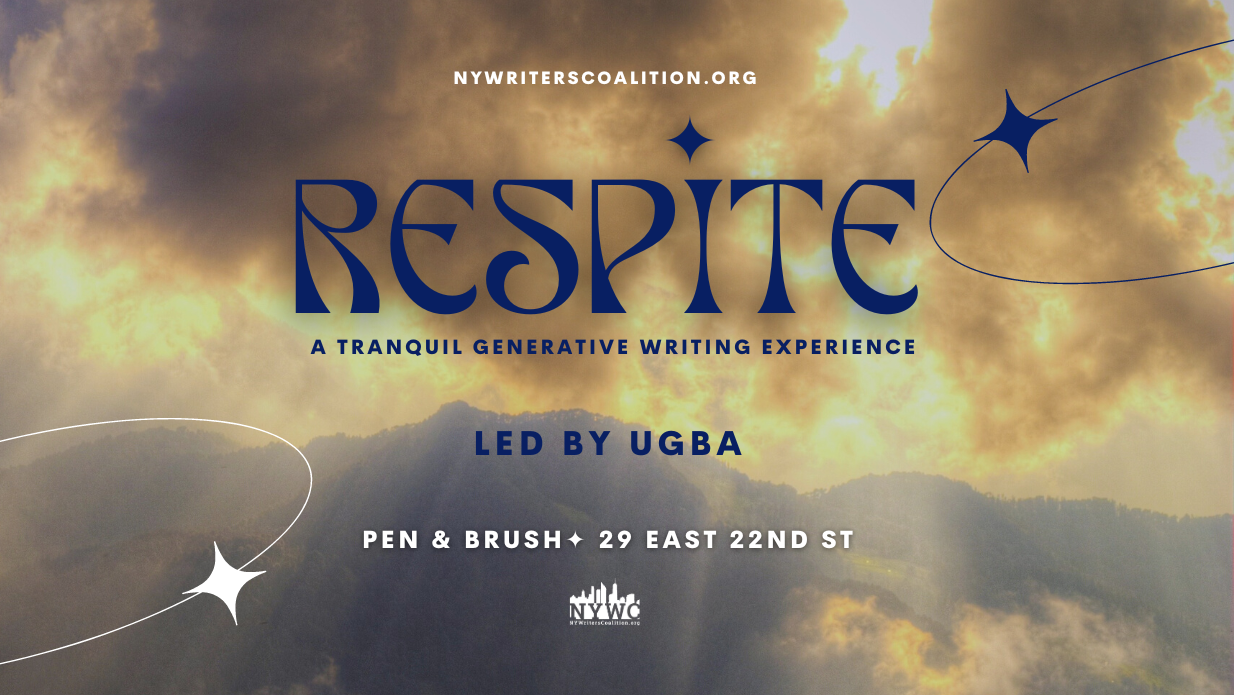 RESPITE
Join us for RESPITE, a generative creative writing workshop with the intention of helping you relax and release. Led by Artistic Director, UGBA.
*Monthly / 6:00 – 8:00 PM (ET) at Pen + Brush (29 E 22nd St).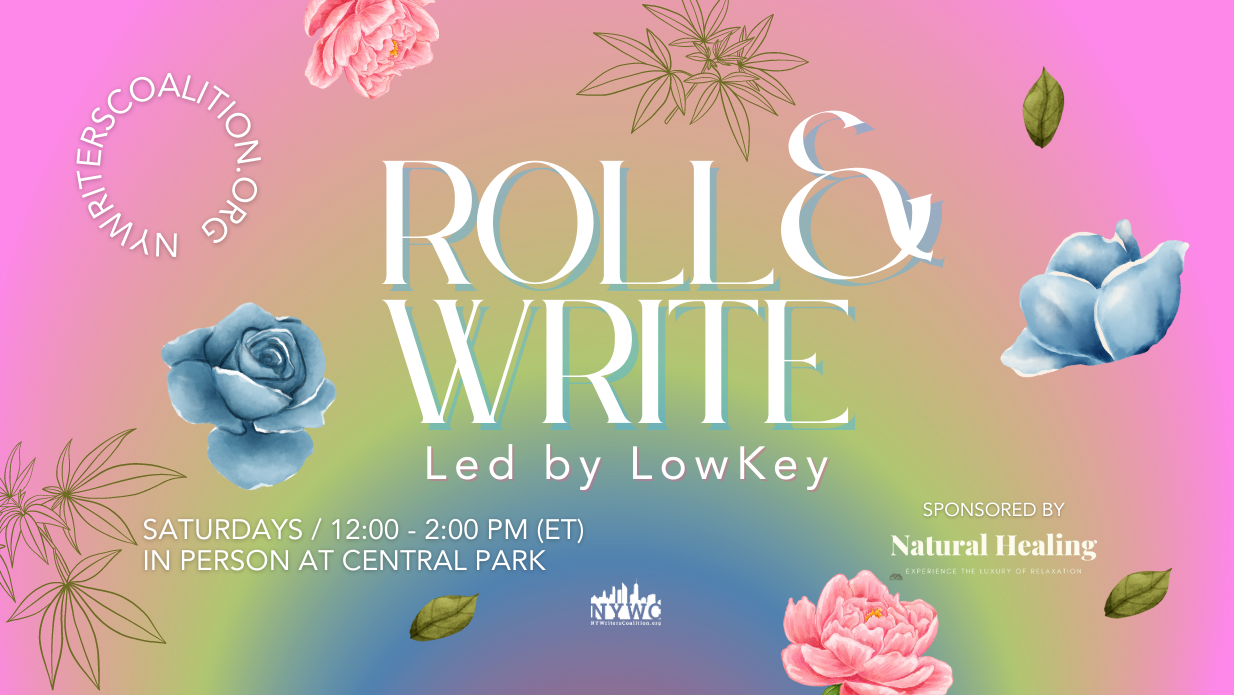 Roll & Write
Giving a safe space to creatives to meet and write all while indulging in the power of the flower aka cannabis! Join us as we write and relax in the park. Creatives are encouraged to bring their own cannabis but samples will be available for participants on a first-come, first-serve basis.
*Saturdays this summer, starting June 17 / 12:00 – 2:00 PM (ET).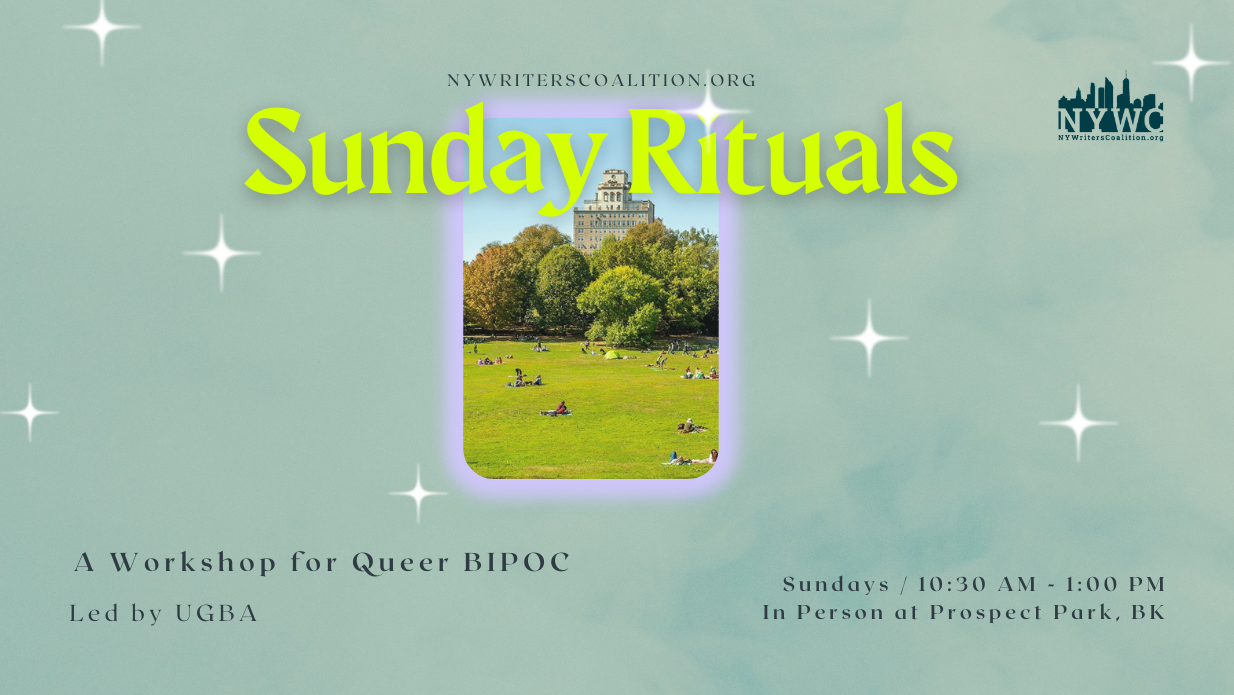 Sunday Rituals: A Workshop for Queer BIPOC
NYWC workshops are generative writing opportunities for participants to come together, create community, and share their work in safe spaces. This workshop is specifically for Queer BIPOC writers of all experience levels. It will be led by NYWC Artistic Director, UGBA.
*Sundays in the spring and summer. Starting April 30, 2023 / 10:30 AM – 1 PM ET at Prospect Park, Brooklyn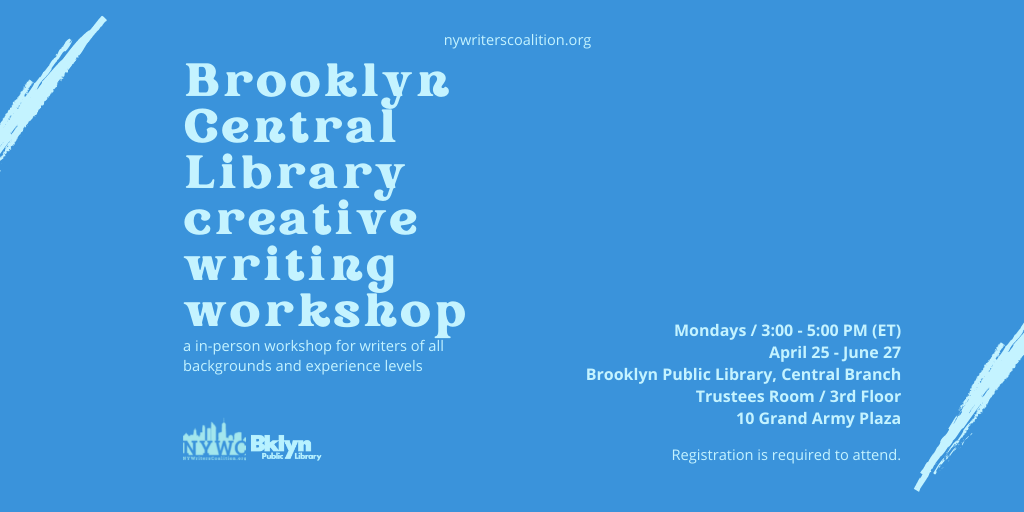 Brooklyn Public Library, Central Branch Workshop
This creative writing workshop is designed to allow writers of all backgrounds, ages and experience levels to work together and grow as writers.  Participants write to the prompt offered by an experienced and trained leader and are encouraged to share aloud.  Those who share will receive positive and supportive feedback. The workshop provides structure for writers to produce new work on a regular basis.
*Mondays / 3:00 – 5:00 PM (ET)
*April 25 – June 27