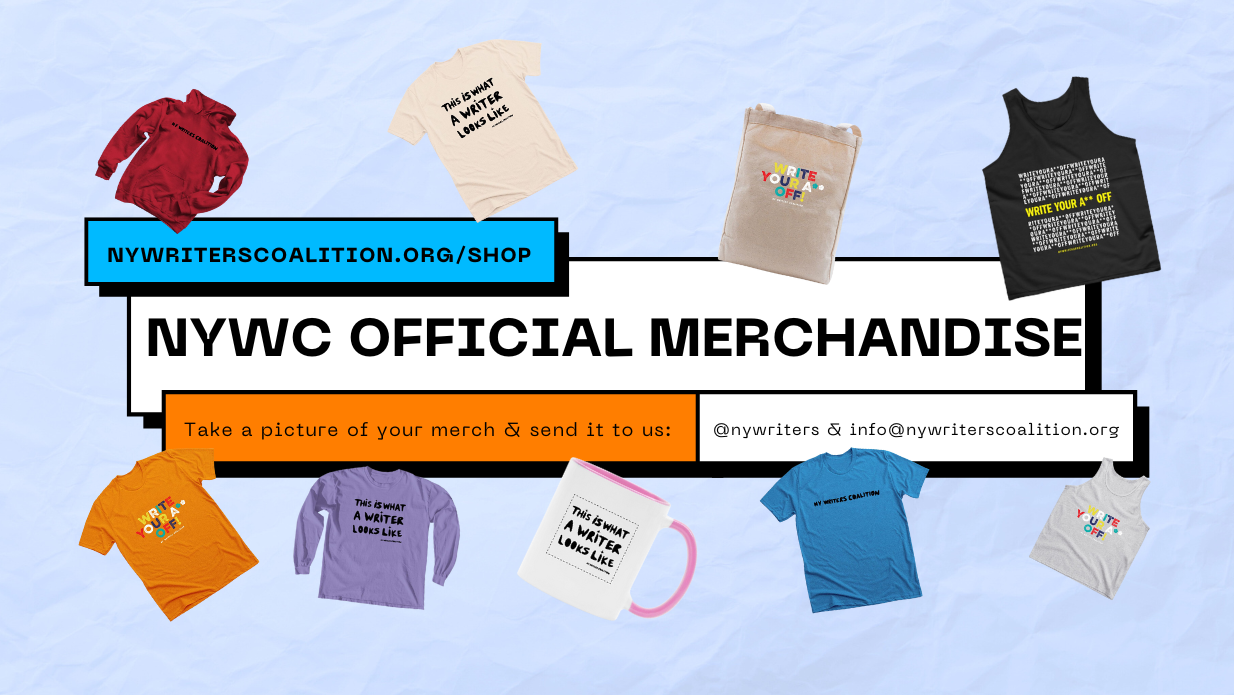 NY Writers Coalition has grown from a grassroots organization run out of the homes of volunteer staff, board members, and workshop leaders into one of the largest community-based creative writing programs in the nation. We were founded on the deep belief that everyone has a voice and a story and that everyone is a writer. 2022 is our 20th anniversary, and you can read more about our years of celebration here.
As a toast to our decades-long efforts to champion writers from a wide array of backgrounds, the theme for our 20th anniversary year is "This Is What A Writer Looks Like". We hope that by purchasing our merchandise with that slogan (designed by Giselle Buchanan), you'll feel like part of the NYWC community in some way. Merchandise with our cheeky Write-A-Thon slogan ("Write Your A** Off!") was designed by Sohrab Habibion.
All funds raised from our merchandise sales support our tireless work to provide free creative writing workshops across New York City—and now virtually—for writers from all walks of life, at all levels of experience. From funding our workshop leader stipends to platforming needs, your purchase will enable us to keep going as we move into the future.
We have a number of books from our numerous creative writing workshops throughout the years available for purchase.
We also have a Bookshop page where you can check our books where writers that we have collaborated with wrote and books we recommend as well.