Board of Directors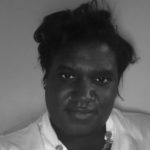 Jarvon Carson
Jarvon Carson has always been passionate about writing and writers, the performing arts and creatives, and supporting those that ask the Big Questions. Coming from a family of principals, educators and social workers, the importance of access and advocacy have long been at the forefront of her mind. She brings a strong operational support background that includes civil service, sales and hospitality, administrative coordination and process improvement. At the Council for Economic Education + Invest In Girls, she works on offering professional development opportunities and resources to school leaders, educators, students and families at the regional and national levels. A native New Yorker, she's a firm believer in the power of storytelling to capture universal feelings, convey simple and complicated truths and create community and momentum, all of which can affect change and make for a better world.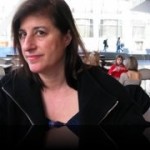 Louise Crawford
Louise Crawford
is the founder of
Brooklyn Social Media
, a firm devoted to PR and social media for authors, artists and entrepreneurs. Since 2004, she has published the popular Brooklyn blog
Only the Blog Knows Brooklyn
. She is also the founder of the Brooklyn Blogfest, an annual networking event for bloggers, and
Brooklyn Reading Works
, a monthly thematic reading series at the Old Stone House in Park Slope now in its ninth year.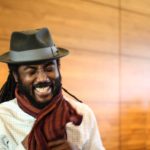 Atiba T. Edwards
Atiba T. Edwards is the co-founder and executive director of FOKUS. Born on the island of St. Vincent, he grew up in Brownsville, Brooklyn. After receiving his Bachelor's in Engineering and a Bachelor's in Liberal Arts from the University of Michigan – Ann Arbor, he returned to NYC and spent several years working in the Investment Bank division of JPMorganChase and Nomura Securities as a Fixed Income Research Analyst. Atiba currently co-leads a middle school in Prospect Heights where he serves as the Director of Operations. He currently serves on the board of an elementary school.

He also runs FOKUS, a not for profit arts organization that increases public access to the arts and uses the arts to build communities which he also co-founded while in college. Additionally, Atiba is a hobbyists in photography, poetry and DJing.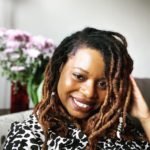 Michele Gilliam
Michele Gilliam is a native of Southeast Queens, New York, Michele is a writer and has been volunteering with NY Writers Coalition since she was seventeen years old. She dabbles in fiction but is currently working on a memoir. Her writings have been published in Teachers & Writers Collaborative, qns.com, Newtown Literary, and the New York Daily News. Her first play, Displaced, was read at the Castillo Theater in 2012. Michele Gilliam is a proud trade unionist and started her career at the Transport Workers Union Local 100. She has also worked on the presidential campaigns of Elizabeth Warren, Hillary Clinton, and Bernie Sanders. When not writing or fighting the man, she spends her free time enjoying New York City nightlife with friends.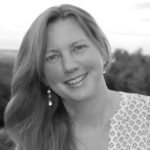 Susan Karwoska
Susan Karwoska is a writer, editor, and teacher. She is the recipient of a New York Foundation for the Arts (NYFA) Fellowship in Fiction; a Lower Manhattan Cultural Council Workspace residency for emerging artists; a fellowship to Brown University's MFA program in Literary Arts; and residencies at Ucross and at Cummington Community of the Arts. From 2005-2014 she was the editor of Teachers & Writers Magazine, an award-winning quarterly covering contemporary issues and innovations in creative writing education, and currently serves on its editorial board.

She is also a member of the artist advisory board at NYFA. She has written and edited for a variety of publications and organizations and conducts writing workshops in schools throughout New York City. She resides in Brooklyn, New York, and is currently at work on her first novel.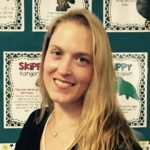 Brooke MacKenzie
Brooke MacKenzie is the founder of Achieving Reading—a private tutoring practice specializing in working with students with dyslexia. She writes educational essays and articles that have appeared in such places as Teacher Magazine and Literacy Today, as well as personal essays that have appeared in Nerve Magazine and other places. Her horror fiction was published in Who Knocks? Magazine. Brooke was a Teach For America Corps Member, has a B.A. from Sarah Lawrence College, and a Master's degree in Language and Literacy from the Harvard Graduate School of Education. She lives in Manhattan with her husband.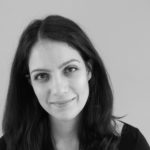 Sophie McManus
Sophie McManus is the author of the critically acclaimed novel, The Unfortunates, which was a Barnes & Noble 2015 Great Writers Discover Award winner, shortlisted for the Center for Fiction's First Novel Prize, long listed for the National Book Critics Circle John Leonard Prize, and named a notable book or must-read by The Washington Post, Entertainment Weekly, Time, Paste, and Time Out (New York). Her work has appeared in American Short Fiction, O, Tin House, The Washington Post, and elsewhere.
She is a recipient of fellowships from the Fine Arts Work Center in Provincetown, the Saltonstall Foundation, and the Jentel Foundation. She lives in Brooklyn and teaches writing in the MFA programs at Sarah Lawrence College and St. Joseph's College.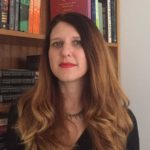 Alexis Nixon
Alexis Nixon has over a decade of experience in the publishing industry. She is currently the Assistant Director of Publicity for the Berkley Publishing Group. Alexis began her career as an International Sales and Marketing Assistant for Macmillan Publishers. In 2010, she transitioned to a publicity role for Tom Doherty Associates, LLC and lead campaigns for several science fiction/fantasy, young adult, and mystery/thriller titles under the Tor, Tor Teen, and Forge imprints.
In 2013, Alexis joined the publicity department of the Berkley Publishing Group, a division of Penguin Random House. In her current role as Assistant Director of Publicity, Alexis leads campaigns for all Ace, Roc, and DAW Books titles and has worked with several notable New York Times bestselling authors. In addition to her professional work, Alexis has spent numerous hours as a volunteer for New York City organizations. She was a member of the Board of Directors and a Marketing Committee Chair for Unleashed. Prior to that, she was an Adoptions volunteer at the ASPCA.
Alexis is originally from Florida and has a BA in English from the University of South Florida.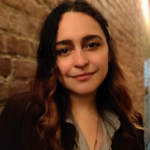 Eva Roa
Eva Roa is a data analyst and poet. Currently, she is a Staff Product Analyst for Google where she built and leads a team of analysts that support product in improving advertiser tools. Prior, Eva managed analysts at The New York Times where she supported marketing and product in understanding how people read stories. Eva cares about helping people and organizations use data to make decisions. Outside of work, Eva writes small poems.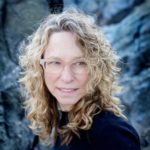 Lauren Sanders
Lauren Sanders is the author of the critically acclaimed novels Kamikaze Lust, which won a Lambda Literary Award, and With or Without You, a Lambda Literary Award finalist. Her most recent novel is The Book of Love and Hate. Lauren's writing has appeared over the years in publications and journals including Book Forum, the American Book Review, and Time Out/New York. She is also co-editor of a really fun anthology called Too Darn Hot: Writing About Sex Since Kinsey.
For the past three decades Lauren has worked in media and nonprofit communications at such organizations as Teach For America, Lambda Legal and the now-defunct youth news service, Children's Express. She is currently Managing Editor at The Wallace Foundation, national organization that seeks to improve educational opportunities for low-income children and foster the vitality of the arts. She lives in the great nation of Brooklyn with her girlfriend and her pitbull Maverick.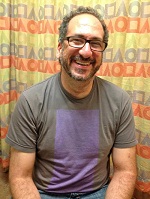 Aaron Zimmerman
Aaron Zimmerman founded NYWC based on the success of the workshops he began in April 2000 at The Prince George, a supportive housing community for low-income, formerly homeless and special-needs populations. He has been leading creative writing workshops since 1997 through Manhattan Writers, a writing workshop program he founded. In that time, he has worked with hundreds of writers of all genres, ages and backgrounds.