Virtual Workshops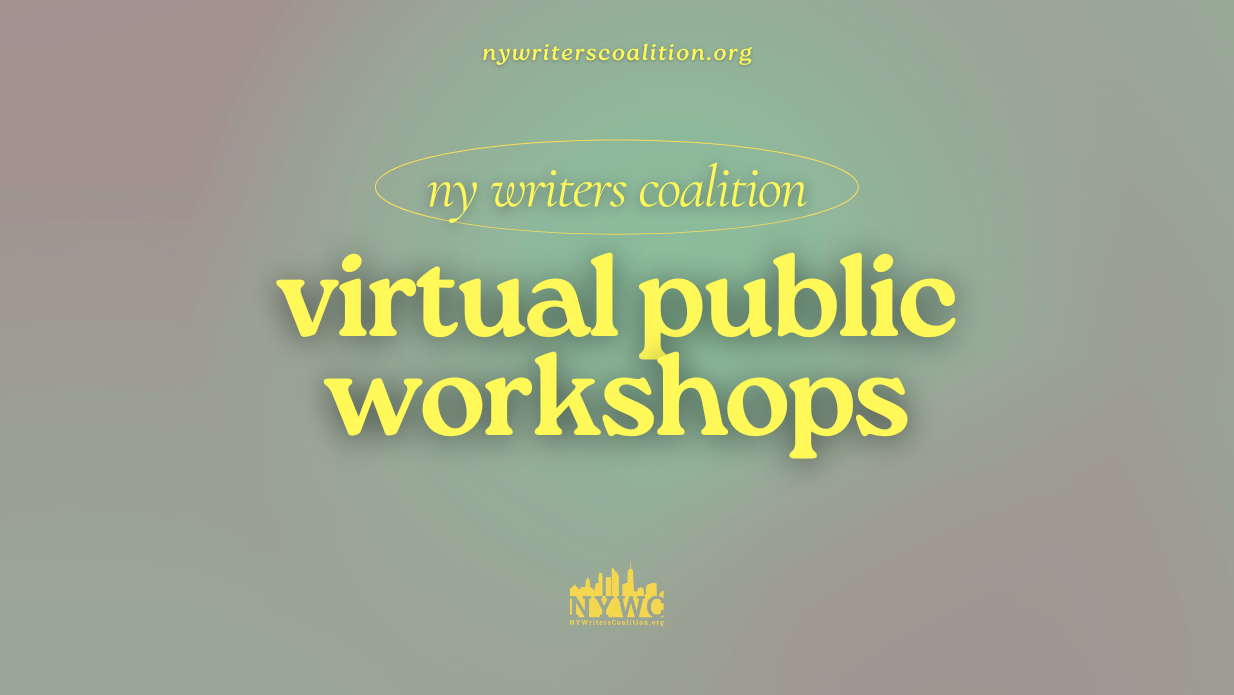 6-Week Writing Workshops // Talleres de Escritura Creativa
NYWC's registration-only workshops are generative writing opportunities for participants to come together, create community, and share their work in safe spaces. Workshops operate on a 6 weeks on, 2 weeks off cycle.
Nuestros ciclos de talleres de escritura vía zoom se realizan en segmentos de 6 semanas. Todos los talleres operarán una vez por semana a la misma hora y requieren un compromiso por parte de todos los participantes durante las 6 semanas. Los talleres tienen una duración de dos horas y todos los horarios son en hora del este (ET), a menos que se indique lo contrario.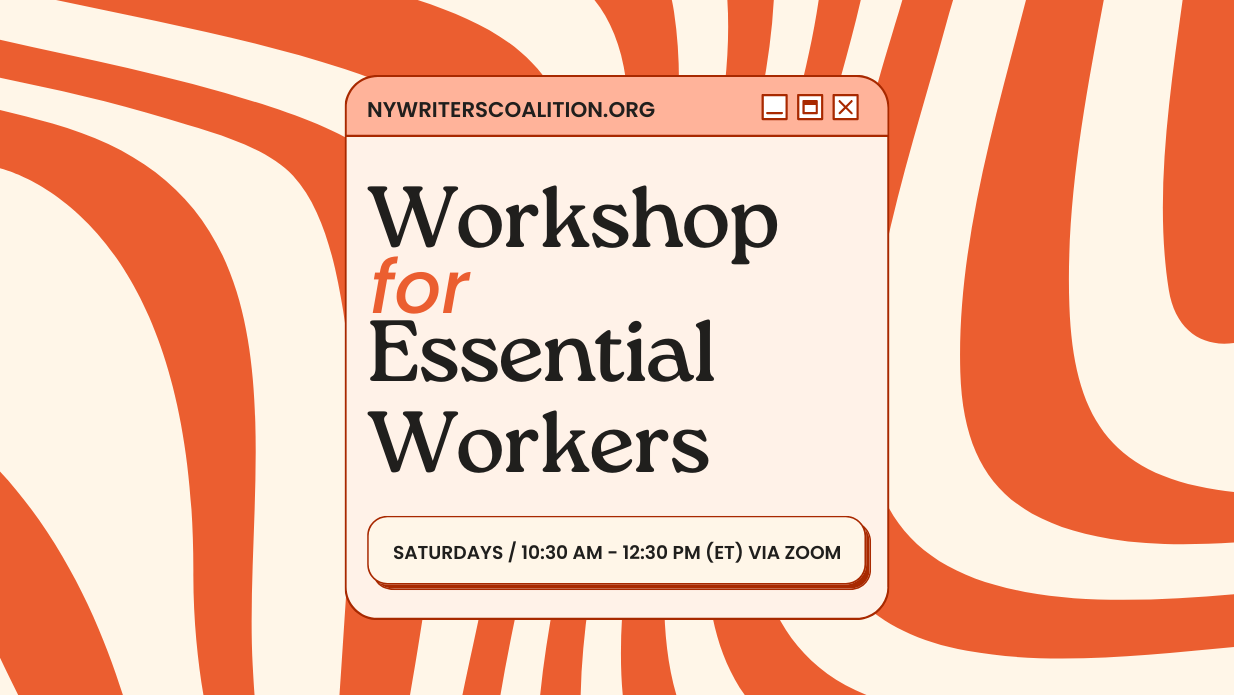 A niche take on our regular, 6-week writing workshop, specifically for participants deemed essential workers during COVID-19.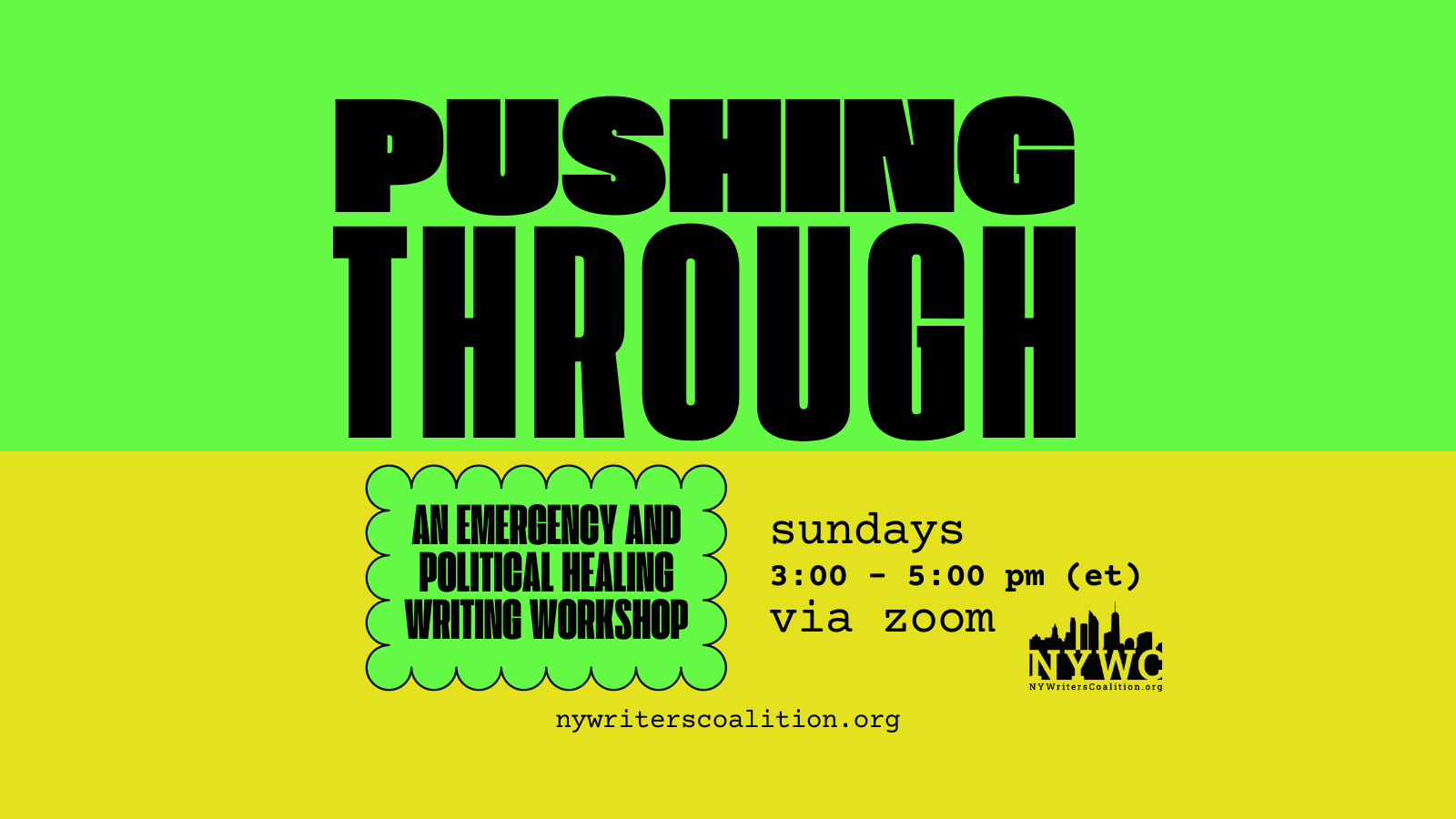 A writing workshop for those seeking support in light of the challenges within the challenges in our national and global politics.