The Words Between Us: A Drop-in Workshop for Black Writers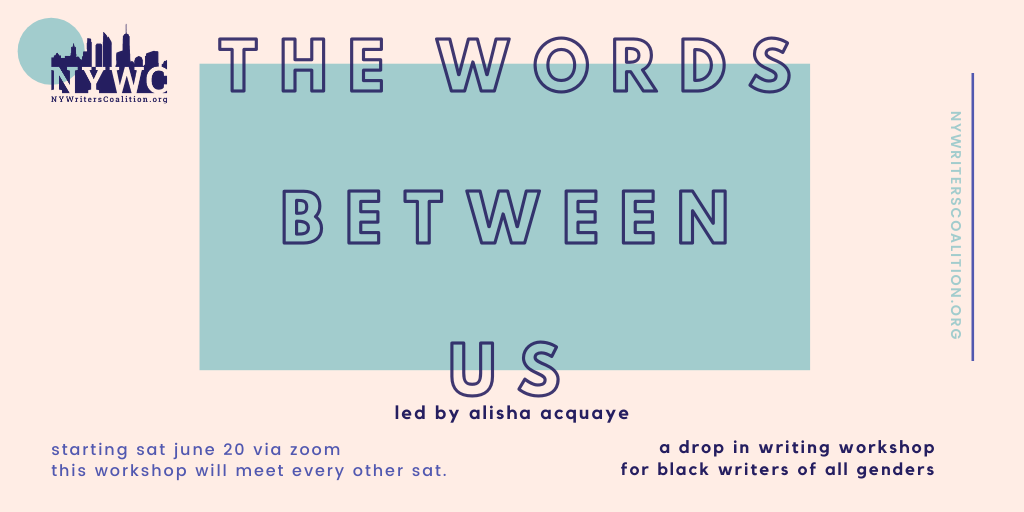 We're so excited to announce that we're expanding our The Words Between Us series to a free drop-in workshop for Black writers of all gender identities.
It will be an NYWC-style workshop where our teaching artist, Alisha Acquaye will provide some original writing prompts to inspire participants in a safe and supportive space. There is only room for 20 participants max, so if you are unable to sign-up for the class on the 20th, there will be another class on July 4th.
We do want to note that this workshop does not tolerate any sexism, homophobia, transphobia, fatphobia, ableism, colorism or any other -ism/-phobia not stated. As said before, we want to ensure that this is and stays a safe and supportive space.
The workshop will begin on Saturday, June 20th from 3:00-5:00 pm (EDT). We ask that all who are interested fill out our pre-workshop survey. After the form is submitted we will reach out as the workshop date draws closer with an email to sign-up through Eventbrite. This is in order to ensure this workshop stays a safe space for all attending.
WORKSHOP SCHEDULE:
Saturdays / 3:00 – 5:00 pm (EDT)
Drop-in session open to Black writers of all genders.
NYWC style, loose format with original prompts and no discussion. 20 participants max.
Will meet every other Saturday (7/11, 7/25…) unless otherwise stated
TO FILL OUT THE PRE-WORKSHOP FORM, CLICK HERE.
If you would like to learn more about our The Words Between Us workshop for Black Womxn, please click here. Registration for that workshop is now closed.
---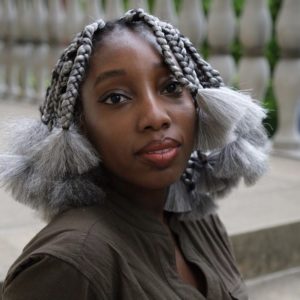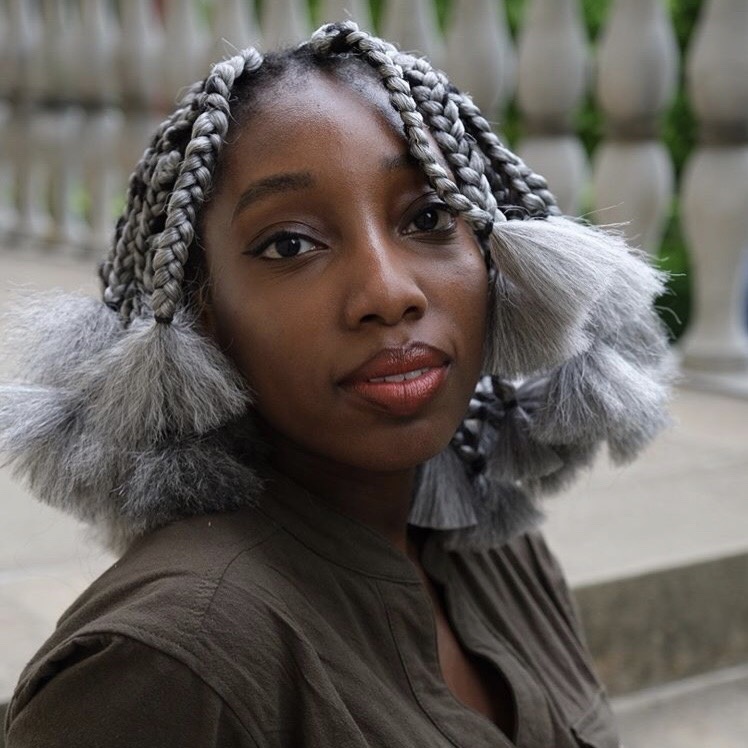 Alisha Acquaye is a writer, artist and event organizer with a passion for mutual empowerment across POC communities, and self-imagination as an instrument for resistance. Her work—ranging from journalism, creative nonfiction and multi-media collaboration—explores the relationships between art, identity, culture and intersectionality. Alisha is particularly inspired by the creative and afrofuturistic methods Black people use to reclaim their narratives, and self-care and community building as formative weapons against oppression.
In addition to documenting and storytelling, Alisha co-founded Sister Circle Brunch, a womxn of color event for sharing food and discussing self-care, and Unblended, a photo and interview series that celebrates the importance of Afro Asian friendships. You can find Alisha at alishaacquaye.com and read her essays in Teen Vogue, GQ, Allure, OkayAfrica, ELLE, The Establishment, Catapult, and more.
The comments are closed.