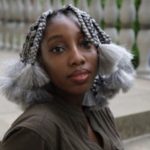 Alisha Acquaye
Workshop Leader: Unraveling Your Inner Child
Alisha Acquaye is a writer, artist, and event organizer with a passion for mutual empowerment across POC communities and self-imagination as an instrument for resistance. Her work—ranging from journalism, creative nonfiction and multimedia collaboration—explores the relationships between art, identity, culture and intersectionality. Alisha is particularly inspired by the creative and afrofuturistic methods Black people use to reclaim their narratives, as well as self-care and community building as formative weapons against oppression. In addition to documenting and storytelling, Alisha co-founded Sister Circle Brunch, a womxn of color event for sharing food and discussing self-care, and Unblended, a photo and interview series that celebrates the importance of Afro Asian friendships. You can find Alisha at alishaacquaye.com and read her essays in Teen Vogue, GQ, Allure, OkayAfrica, ELLE, The Establishment, Catapult, and more.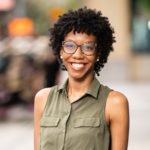 Calley Anderson
Workshop Leader: Starting Points: Writing for the Stage
Calley Anderson is a Brooklyn-based playwright from Memphis, TN. Her work has been staged at several colleges and 10-minute play festivals around the country, including recent commissions by the Davidson College Theatre Department and the University of Memphis Department of Theatre and Dance. Anderson is a member of American Theatre Group PlayLab, Clubbed Thumb Early Career Writers Group, and The Civilians' R&D Group and is a Dramatists Guild Foundation Fellows alum. Beyond her writing, she is one of eighteen Memphis Hub fellows of the Salzburg Global Seminar's Cultural Innovators Forum and serves as a Program Manager for NY Writers Coalition. BA: Davidson College | MFA: New School for Drama.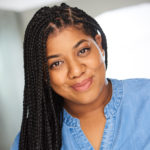 Ashley August
Workshop Leader: Writing for Performance
Ashley August is Black, alive and loves a good list! She is an Afro-Latina actress, author, playwright, activist, teaching artist, touring spoken word artist, hip-hop junkie, the third-ranked woman poet in the world, a 2021 ABC-Disney Discovers cast member, fellow of ASTEP at Juilliard, a former Youth Poet Laureate of New York City, and was recently named one of The New York Times' 30 Under 30 Most Influential People. August's multiple stage and screen credits include appearances in Sundance, Cannes Film Festival, Netflix, Al Jazeera America, The GAP, BET, and HBO productions. She has also written and performed for Adidas, Refinery29, Under Armour, Nike, and MTV, and is the author of three self-exploratory books: Love Handles, Licorice, and Say I Won't. August is the former curator and Slam Master of the legendary Bowery Poetry Club. With Belize and Brooklyn embedded into her (he)art, August is motivated to speak the unsaid truth and push the boundaries of spoken word and performance to realms they've yet to live in.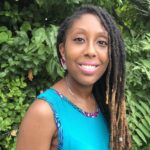 Shanté Cozier
Workshop Leader: Crafting the Story: A Manuscript Critique Workshop
Shanté Cozier joined the NYWC team in the spring of 2015. She has led various workshops throughout Brooklyn including Brooklyn East Collegiate Middle School, Fort Greene Summer Festival and a manuscript critique workshop for adults at 80 Hanson Place. She has received her MFA in Creative Writing from the City College of New York, where she focused on fiction and the art of short stories and novel writing. This aquarius is currently working on her first full length collection of poetry.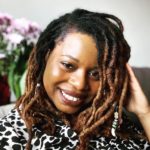 Michele Gilliam
Workshop Leader: BWP Drop-In Workshops
Michele Gilliam is a driven labor and community organizer. She recently came off of Elizabeth Warren's presidential campaign where she served as the National Deputy Political Director. She was formerly the Political and Legislative Director of the Transportation Workers Union Local 100, the largest transportation union with almost 45,000 members and 26,000 retirees. Michele headed the Political Action department and is responsible for leading the union's electoral, member engagement, and issue campaigns.A native of Queens, New York, Michele's advocacy stems from her organizing efforts in her local community, passionately fighting for labor, education, civil and women's rights and the advancement of local Arts and Culture. A proud unionist, she first started her career in labor as an Organizer for TWU Local 100, before having the opportunity two work for two presidential campaigns in 2016. She started in New Hampshire with Bernie 2016 as the state's Constituency Director and traveled throughout the country, ending her tenure with his campaign as the New York Political Director. She went on to work for Hillary for America as the National Deputy Campaigns Director. Michele is also a writer and has been volunteering with the New York Writers Coalition for over ten years. She dabbles in poetry but is currently working on a memoir, working title: A Madwoman in Her Most Incandescent Bloom. She read her first play, "Displaced," at the Castillo Theater in 2012.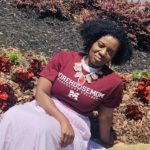 Takiyah Jackson
Workshop Leader: "Mother" Is Also A Verb
Takiyah Jackson is currently teaching fourth grade in Manhattan after a seven-year hiatus spent coaching and training teachers in NYC. She also happens to be a Creative Nonfiction MFA dropout, who found her voice taking independent workshops with Black and Afro Latina-women writers. She studied Creative Nonfiction at Wroxton College in London and attended VONA where she studied Creative Nonfiction with Jaquira Diaz (author of Ordinary Girls). Takiyah is currently working on a memoir titled "Riding in Cars With Boys--or How Not To Raise a Misogynist" which tells her story of mothering a Black boy in America as a young woman battling racism and sexism. If you ask her, she'll tell you that her greatest accomplishment is raising her seventeen-year-old son to deeply and unapologetically experience Black Boy Joy.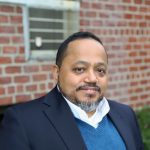 John Maney
Workshop Leader: NYWC Creating Community Workshop
John Maney is originally from St. Paul, Minnesota, where he attended Macalester College, majoring in Religious Studies, and Sociology. In 1995 John moved to New York to pursue writing. While in New York he has attended poetry workshops at the Frederick Douglas Creative Arts Center, as well as through Cave Canum. John is a member of the New York Writers Coalition and The Writer's Room. He has published in the anthology HEAL, by Clique Calm Books; the anthology Testimony, by Free Spirit Press; and most recently in Art's Buoyant Felicity, by Evolutionary Girls. He's also had poetry appear in Sufi Magazine, and has a chapbook entitled Nkatie Wonu, by Broken Rose Publications. John has been featured in readings at several venues throughout New York City and State. Under the auspices of the New York Writers Coalition John has conducted creative writing workshops for formerly incarcerated men and women at the Fortune Society, in Queens. He currently leads an ongoing workshop at the Port Morris Wellness Center, an addiction treatment program through Albert Einstein Medical College in the Bronx.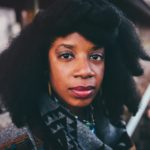 Idrissa Simmonds-Nastili
Workshop Leader: NYWC Creating Community Workshop
Idrissa Simmonds-Nastili is a poet, essayist, fiction writer, coach and facilitator. Her writing has appeared in Vogue, Lithub, O Magazine, WIRED Magazine, Adirondack Review and elsewhere. She has been the recipient of fellowships and residencies from Hedgebrook, Bread Loaf Writers Conference, Poets House, VONA, and the San Francisco Writers' Grotto. She is co-editor of BreakBeat Poets Vol. 2: Black Girl Magic (Haymarket Books). She curates Brunch & Word, a bi-coastal literary salon.