Curious about the workshop leaders behind our

BWP 2023 cycle

? Peruse the bios below.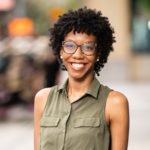 Calley Anderson
STAYING POWER: FOUNDATIONS FOR SCRIPTS AND THEIR WRITERS
Calley Anderson (she/her) is a Brooklyn-based playwright from Memphis, TN. She is a graduate of Davidson College (BA in English with a Concentration in Film and Media Studies), and The New School for Drama (MFA in Playwriting). Anderson spent three years working in the Memphis non-profit arts sector before moving to NYC in 2017. Past and current affiliations include the National Black Theatre I AM SOUL Residency, American Theatre Group PlayLab, MacDowell, Liberation Theatre Company Residency, Clubbed Thumb Early Career Writers Group, The Civilians R&D Group, Dramatists Guild Foundation Fellows, and Salzburg Global Cultural Innovators Forum.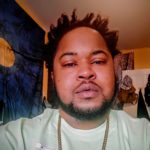 Z Bell
WRITING A SONG
Z Bell is a Poet, Music Artist and Radical Educator. He's published a handful of pieces across a few different journals, including So to Speak Journal as well as Black Youth Project and Lucky Jefferson to name a few. Most recently, Z released his first rap album called "NEW L!FE" which is available on all music-streaming platforms. As an Educator, Z has over a decade of Facilitation, Training and curriculum-building experience. He believes in the power of transformative justice and liberatory action as a stance against oppression. He knows that Healing Matters and for Z, joy is an active intention. Z is Very Black, very queer, transMasculine, neurodivergent and chronically ill. He's as witty as he is unapologetically awkward. Mom & Grandma (rest in power) ain't raised no fool. Z lives in The Bronx with seven speakers, three rolling trays and one struggling window plant.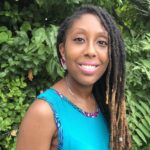 Shanté Cozier
CRAFTING THE STORY: HISTORICAL FICTION MANUSCRIPT CRITIQUE
Shanté Cozier joined the NYWC team in the spring of 2015. She has led various workshops throughout Brooklyn including Brooklyn East Collegiate Middle School, Fort Greene Summer Festival and a manuscript critique workshop for adults at 80 Hanson Place. She has received her MFA in Creative Writing from the City College of New York, where she focused on fiction and the art of short stories and novel writing. This aquarius is currently working on her first full length collection of poetry.
L Dindial
ASSATA'S AFFIRMATION
i go by L (they|them) and identify as a facilitator of otherworldly & revolutionary, healing & storytelling. meaning– my discernment, holistic wisdom, and abundance mindset are nourished and sustained through spiritual practices, revolutionaries, & storytelling AND my joy is to merge these worlds and strengthen practice by facilitating spaces on these premises in my external world, to conduce healing on planet Earth. i deeply desire to share my love, light, and gifts with movement shakers who are seeking my presence just as much as i've been seeking theirs. i'm continuously intentionally aligning myself to deeper empathic connection from a place of encouraged authenticity in environments that actively resist systemic barriers and explicitly sustain deep thinkers and feelers. i feel grounded that NYWC's Black Writers Program is a platform of many curated for me to carry out a role of my life's purpose in community and if you do too, let's write about it– each of my workshops consist of embodying the rituals of writing through a collective journey of storytelling. some of what will be invited to transpire within the 2 hours we may presently share space together is: breathing, observing, reading, writing, speaking, listening, and healing– with less regard to order and more to the flow of our communion.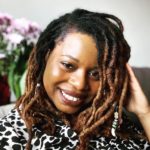 Michele Gilliam
BWP WRITE-IN WORKSHOPS
Michele Gilliam is a driven labor and community organizer. She recently came off of Elizabeth Warren's presidential campaign where she served as the National Deputy Political Director. She was formerly the Political and Legislative Director of the Transportation Workers Union Local 100, the largest transportation union with almost 45,000 members and 26,000 retirees. Michele headed the Political Action department and is responsible for leading the union's electoral, member engagement, and issue campaigns.A native of Queens, New York, Michele's advocacy stems from her organizing efforts in her local community, passionately fighting for labor, education, civil and women's rights and the advancement of local Arts and Culture. A proud unionist, she first started her career in labor as an Organizer for TWU Local 100, before having the opportunity two work for two presidential campaigns in 2016. She started in New Hampshire with Bernie 2016 as the state's Constituency Director and traveled throughout the country, ending her tenure with his campaign as the New York Political Director. She went on to work for Hillary for America as the National Deputy Campaigns Director. Michele is also a writer and has been volunteering with the New York Writers Coalition for over ten years. She dabbles in poetry but is currently working on a memoir, working title: A Madwoman in Her Most Incandescent Bloom. She read her first play, "Displaced," at the Castillo Theater in 2012.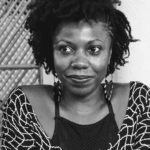 Joy Notoma
BWP CREATING COMMUNITY WORKSHOP
.Joy Notoma is a fiction writer and journalist who lives in Toulouse, France. She moved to France in 2020 after living in West Africa for two years where she worked as a freelance journalist covering culture, identity, and entrepreneurship in Benin Republic. Her reporting, essays, and fiction have appeared in Epiphany Zine, CNN, Al Jazeera, Quartz Africa, Longreads, and Zora Mag, among other outlets. She has been a member of fiction writing cohorts at Tin House and The Hurston/Wright Foundation and is a reader for Passengers Literary Journal. She founded the first Europe-based chapter of Women Who Submit, an organization dedicated to empowering women and non-binary people to submit work for publication, and leads the feminist reading group of Democrats Abroad Women's Caucus. She's humbly plugging away at a short story collection and, on days when she's bold enough, a novel. Stay tuned for her upcoming podcast where she discusses the writing journey with two other emerging writers. Find her online at www.joynotoma.com or on Twitter @joyinstillness.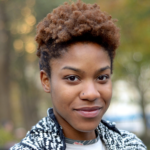 Judith Ohikuare
BWP WRITE-IN WORKSHOPS
Judith Ohikuare (she/her) is the Director of Special Programming & Communications at NY Writers Coalition. She was previously a writer and editor at Refinery29, Cosmopolitan, and Inc. magazines; she also served as an editorial fellow at The Atlantic on the "Sexes" and Health channels. Judith has performed at Lincoln Center's "Poets on the Plaza" summer reading series, is a 2023 Fellow with poet Shira Erlichman's "portable creativity school" In Surreal Life (ISL), and her 2023 Best Microfiction story "Occur" can be found in the literary journal CHEAP POP. Her poetry can be found in Variant Literature and HAD.
T'challa Williams
MELANTED TALES: OUR STORIES IN FILM
Words to page. That is the goal. As your instructor, I want you to be comfortable enough to release all of your creativity and imagination into potential beginnings. Or even if you are building new endings, writers in community is a great way to build your craft. Writing prompts will come from all types of literature as well as the occasional image. We will talk a little, laugh a lot and fill blank pages with all that we've got. Join us for a creative adventure in nouns, verbs, and disagreements!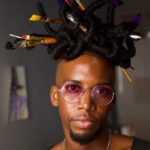 UGBA
BROTHER TO BROTHER
Ungrateful Black Artist (UGBA - 'oog ba') (pronoun inclusive) is a queer poet, rapper, playwright, actor, and activist based out of Brooklyn, NY. His essays and poetry can be found in The Rumpus, The Root, Afropunk, Black Youth Project, The Grio, THEM and elsewhere. UGBA is the founder/host of CEREMONIES—a Brooklyn based monthly Black-Queer artist showcase held in honor of Essex Hemphill. UGBA is also the founder of "Dark-Skin Support Group" a virtual support network for dark-skin Black Americans in need of a space to discuss the realities of colorism. In the summer of 2018, UGBA debuted his one-man show NEPTUNE as the headliner for Dixon Place's annual "Hot Festival." Following rave reviews and sold-out performances, NEPTUNE was then restaged as the 2019 kick-off event for Brooklyn Museum's acclaimed "1st Saturday'' series. In 2020, UGBA was named a "Black LGBTQ+ playwright you need to know '' by Time Out NY. UGBA is the current script assistant for the Pulitzer Prize winning Broadway show Fat Ham. He is an alumnus of the Public Theater's #BARS program. He is a current member of the Public Theater's Emerging Writers Group 2020-2023 cohort. He is a 2023 Artivism Fellow through Broadway Advocacy Coalition, a 2022 MAP Grant recipient, a 2020-2021 BAM Resident, and current Artistic Director at NY Writers Coalition.