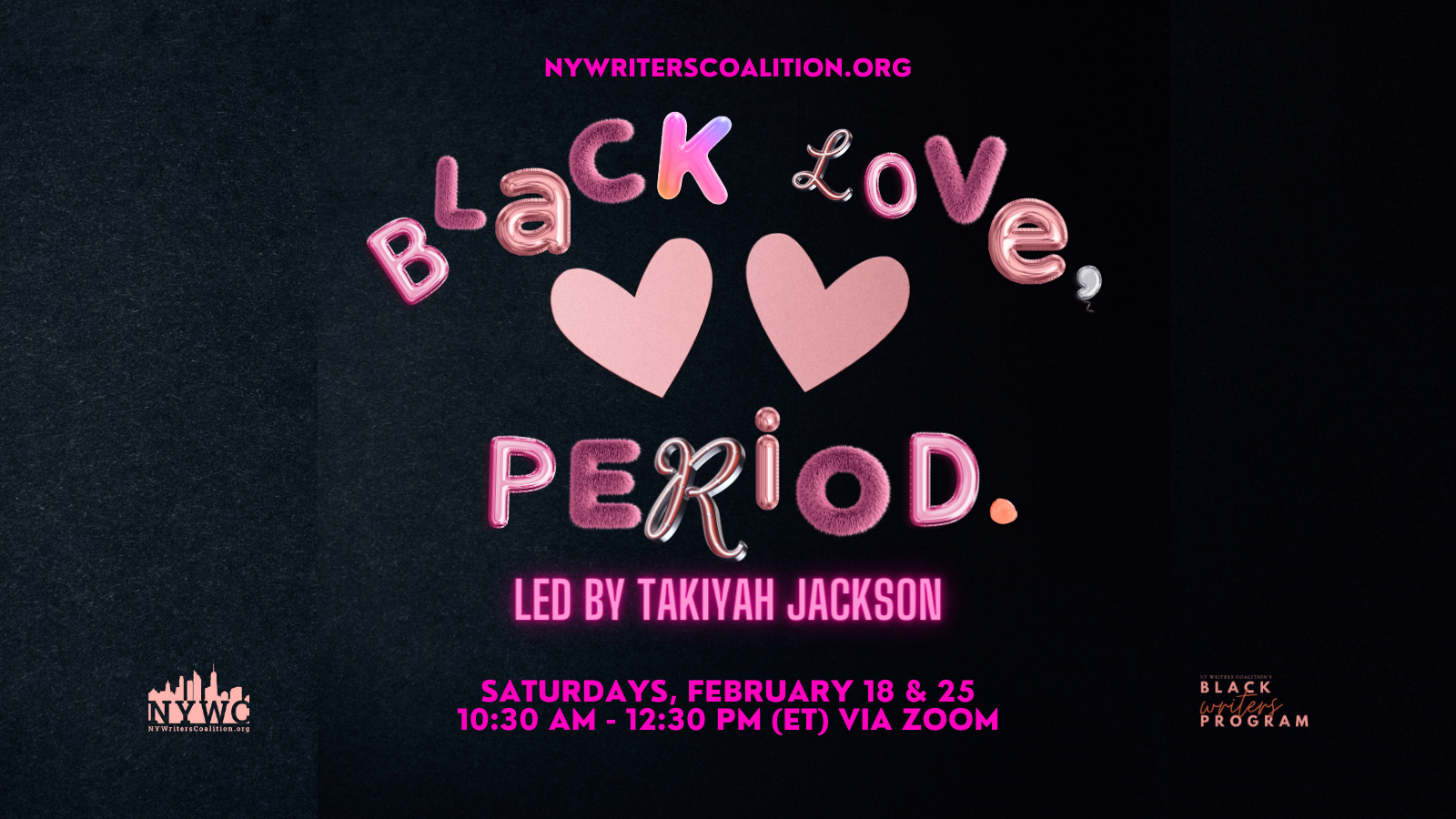 Black Love, Period.
Dates: Saturdays, February 18 & February 25, 2023
Time: 7:30 – 9:30 AM PDT / 10:30 AM – 12:30 PM EDT
"Black love is Black wealth." — Nikki Giovanni
I like to believe that Black love is both revolutionary and all encompassing. Revolutionary in the ways in which we love each other and ourselves in the face of anti-Blackness; all encompassing in our style of doing so: deliberately, boldly, and boundlessly. Let's write that way together.
In this two-week workshop, we will center Black love *apart* from the lens of white patriarchal culture and commercialized ideations. Participants will examine poems by Black writers on the topic of "loving," participate in brief discussions, and then respond to generative prompts in whatever genre feels best. The poets whose work we'll explore include Nikki Giovanni, Jasmine Mans, Warsan Shire, and Danez Smith.
This workshop will be capped at 13 participants; participants must be able to attend BOTH sessions. 
You must also identify as a Black writer to take this workshop. If you are not a Black writer, please do not register.
Registration for this first-come, first-served workshop will open soon. The registration link will be posted on our website and be sent out through the Black Writers Program newsletter, so make sure you've subscribed. Questions? Email us at bwp@nywriterscoalition.org.