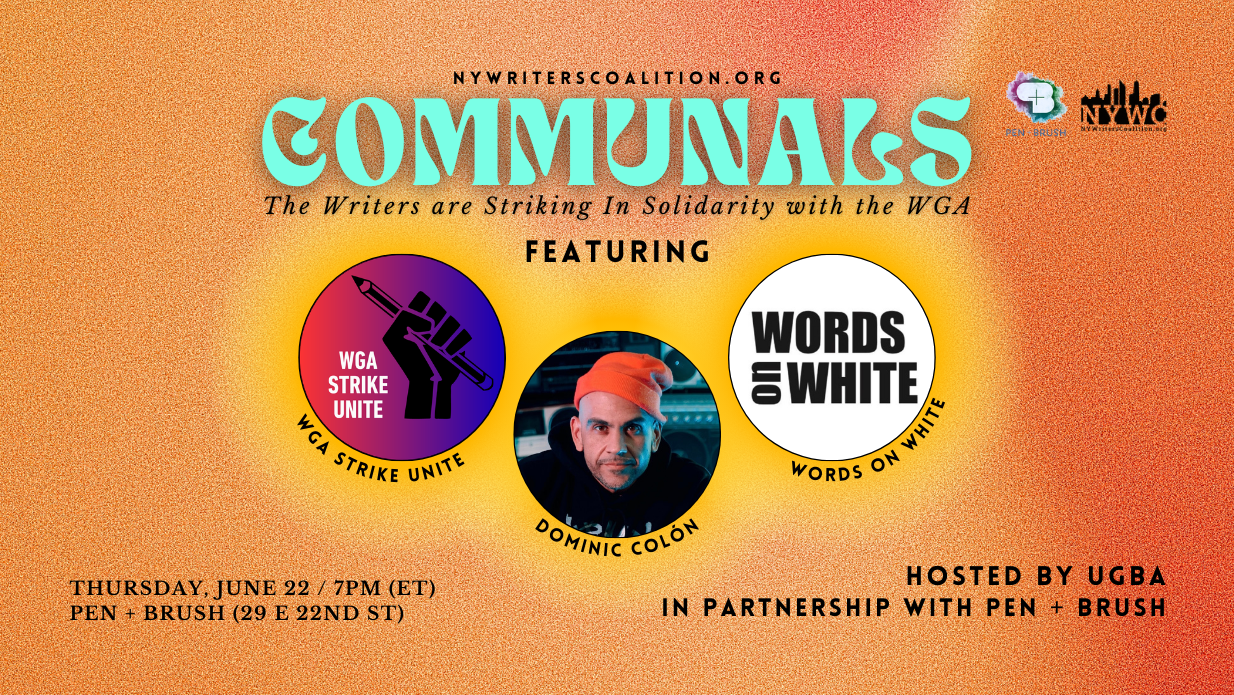 Thursday, June 22 • 7:00 PM (ET) 
Pen + Brush • 29 E 22nd St 
By definition "to commune" is to come together. It is comforting to know that there exists a word for this desire to be with one another; it is also comforting to know that by sharing our words we possess the power to comfort one another.
These gatherings will be a mixture of generative writing and storytelling, held at the storied art institution, Pen & Brush, located in the Flatiron neighborhood of New York City.
Our mission is two-fold: to bring together like-minded communities, each of us focused on the creation of art and the celebration of our personal journeys, and to create a home base for writers in New York City. In hosting Communals and future events, our goal is to establish everyone who attends our events as writers. Whether you are a scribbler, a diarist, a poet, or a novelist – you are a writer who is welcome within our community.
Communals are where we share words, share stories, and share dreams all with the sole purpose of offering a bit of that solace we're each looking for. Communals are a reminder of our shared power. Join us each month as we not only feature a phenomenal writer—but also feature a phenomenal you.
This month we present a very special Communals entitled "The Writers are Striking." This is a space for writers to share both their grievances and their gifts on the mic. Tell us about your experience being a writer. Tell us about why you still write. Write a piece on the spot with us that best articulates your soul's growl. This space is in honor of the Writers Guild of America's strike, as well as in honor of every writer's effort to be respected. We will be joined by guest speaker, writer and actor Dominic Colón, as well as WGA Strike Unite, and Words on White.
ABOUT OUR FEATURED SPEAKER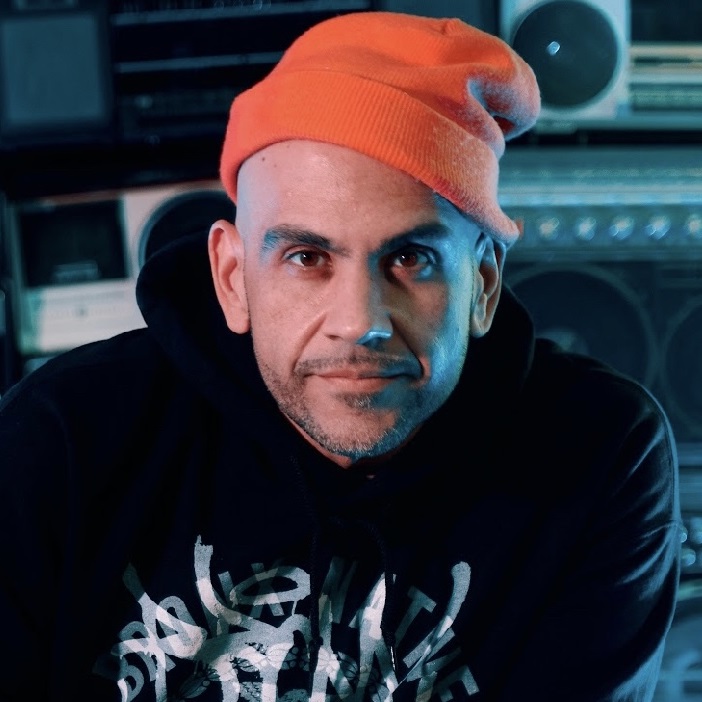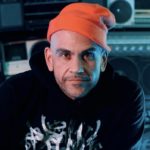 Dominic Colón (he/him/his). Dominic's play PROSPECT AVENUE or THE MISEDUCATION OF JUNI RODRIGUEZ was staged at the 38th Annual Marathon of One-Act plays at Ensemble Studio Theater after originally premiering as part of the MTA Radio Plays at Rattlestick Theater.
Dominic was the inaugural recipient of the WRITE-IT- OUT Prize, for his play THE WAR I KNOW, the Write-it-Out prize is a cash prize given to a playwright living with HIV, that was created by the playwright Donja R. Love. THE WAR I KNOW, is the first in a trilogy of plays exploring the impact of HIV on the Latinx community in the Bronx from the late 80's through the Covid-19 pandemic. The third play in the trilogy, WHERE'S OUR ANGELS? recently received a workshop produced by the National Queer Theater & the Dramatists Guild.
Dominic wrote the episode OUR LADY OF THE SIX TRAIN for the Queer Latinx scripted podcast anthology, LOVE IN GRAVITY. Dominic's television pilot PAPI, made THE BLACKLIST's inaugural LATINX TV LIST, a curated list of the ten most promising pilots created by Latinx Writers. As one of the top three finalists Dominic received a blind pilot deal at HULU.
Dominic is a writer on the upcoming Netflix series, THE CORPS, produced by television icon, Norman Lear.
ABOUT OUR HOST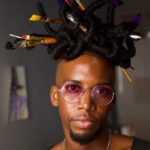 Ungrateful Black Artist (UGBA – 'oog ba') (pronoun inclusive) is a queer poet, rapper, playwright, actor, and activist based out of Brooklyn, NY. His essays and poetry can be found in The Rumpus, The Root, Afropunk, Black Youth Project, The Grio, THEM and elsewhere. UGBA is the founder/host of CEREMONIES—a Brooklyn based monthly Black-Queer artist showcase held in honor of Essex Hemphill. UGBA is also the founder of "Dark-Skin Support Group" a virtual support network for dark-skin Black Americans in need of a space to discuss the realities of colorism. In the summer of 2018, UGBA debuted his one-man show NEPTUNE as the headliner for Dixon Place's annual "Hot Festival." Following rave reviews and sold-out performances, NEPTUNE was then restaged as the 2019 kick-off event for Brooklyn Museum's acclaimed "1st Saturday'' series. In 2020, UGBA was named a "Black LGBTQ+ playwright you need to know '' by Time Out NY. UGBA is the current script assistant for the Pulitzer Prize winning Broadway show Fat Ham. He is an alumnus of the Public Theater's #BARS program. He is a current member of the Public Theater's Emerging Writers Group 2020-2023 cohort. He is a 2023 Artivism Fellow through Broadway Advocacy Coalition, a 2022 MAP Grant recipient, a 2020-2021 BAM Resident, and current Artistic Director at NY Writers Coalition.