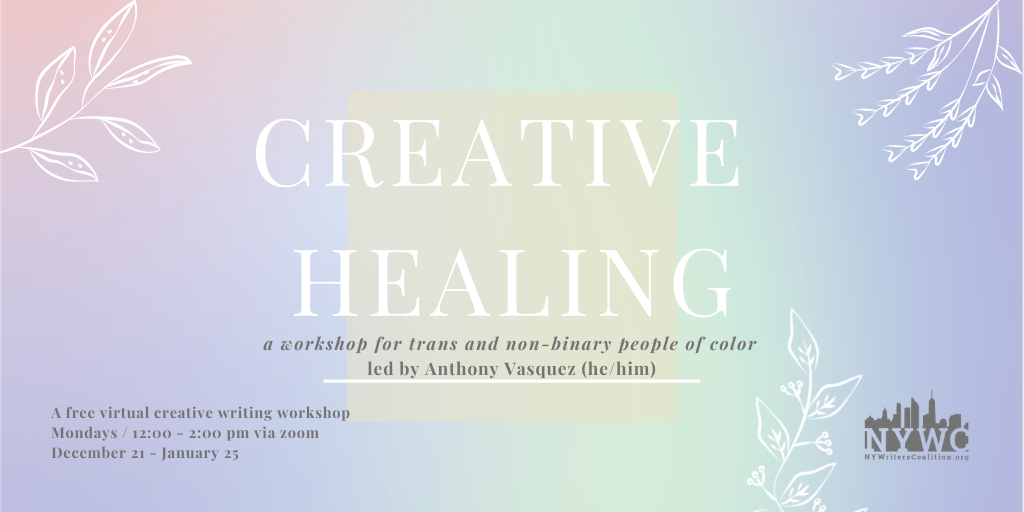 Creative Healing: A Workshop for Trans and Non-Binary People of Color 
Led by Anthony Vasquez (he/him)
Mondays from 12-2pm
December 21st – January 25th (six weeks)
Open to 13 participants
Join this six-week writing workshop exclusively for trans and non-binary writers of color! Each week, participants will write to selected prompts provided by workshop leader Anthony Vasquez centered on the lives, writings, and experiences of trans and non-binary writers of color.
Click HERE to fill out our pre-workshop form*
*Once you fill out the form and are accepted, we will contact you with the links required to sign-up for the workshop.
☆ ☆ ☆ ☆ ☆ ☆ ☆ ☆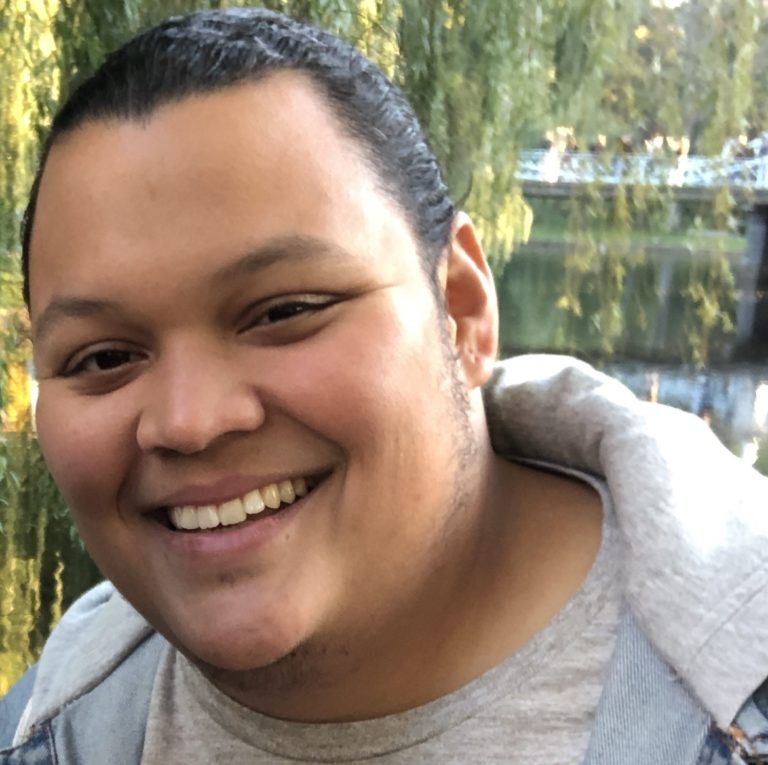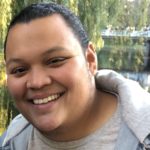 Anthony Vasquez is a Creative Writing Graduate from Hunter College. While he primarily enjoys written poetry, he has also engaged in the spoken word scene. A Brooklyn native, a large portion of his works touch on personal topics such as mental health & identity. He is inspired by artists like Sarah Kay, Aja Monet, Suheir Hammad, and Nayyirah Waheed. In his professional life, Anthony works in the animal welfare sector of the nonprofit realm and enjoys spending time with his menagerie of animals.