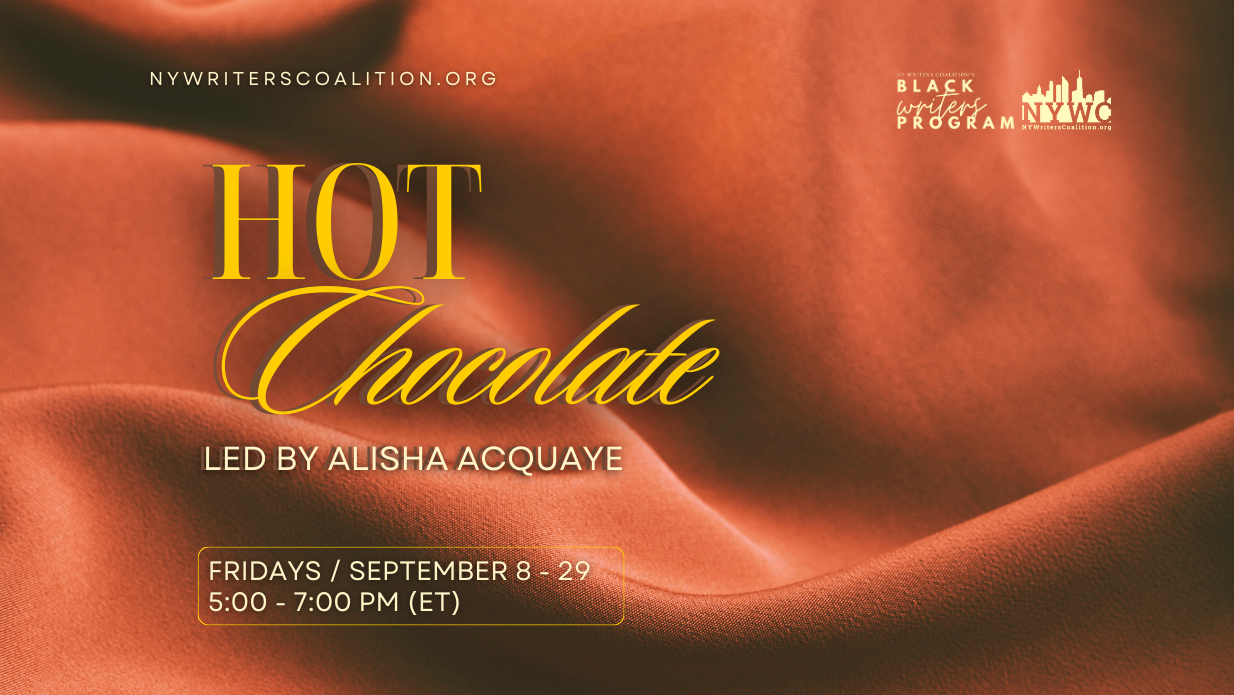 Sexuality, like hot chocolate, is a creative experience that we curate with every sip, topping choice (marshmallows, whipped cream, sprinkles?), and intention. As Black writers, we inherently possess the essence of hot chocolate within our bodies and minds: We are sensual, sexy, fantastical, and brimming with the capacity to transform words into a playground of pleasure and comfort. In this workshop, we'll engage with sensual and erotic art/media that massages Black sexuality and pleasure from different angles. Then we'll create our own unique pieces inspired by our different experiences and deepest fantasies. 
This workshop is open to Black femmes, nonbinary and trans people, and women of all sexual orientations, abilities, ages, and bodies. That said: Queer femmes—especially queer dark skin femmes—please proceed to the front! Additionally, as this workshop centers on sensual and sexual expression, we ask that you come prepared to discuss and write about what pleasure means to you. If you are uncomfortable talking and writing about sex, this is not the space for you (gracefully so). 
This 4-week workshop will be capped at 8 participants; completion of a short survey is required. 
Fridays, September 8 – 29
5:00 – 7:00 p.m. ET
Applications will close on Saturday, August 26th at 11:59 pm (ET).
ABOUT THE LEADER

Alisha Acquaye curates loving and imaginative writing spaces for us to explore different realms within ourselves, and to play, heal and grow through words and world building. Hot Chocolate is their first workshop series focused on sensuality, pleasure and sexual creativity and empowerment.