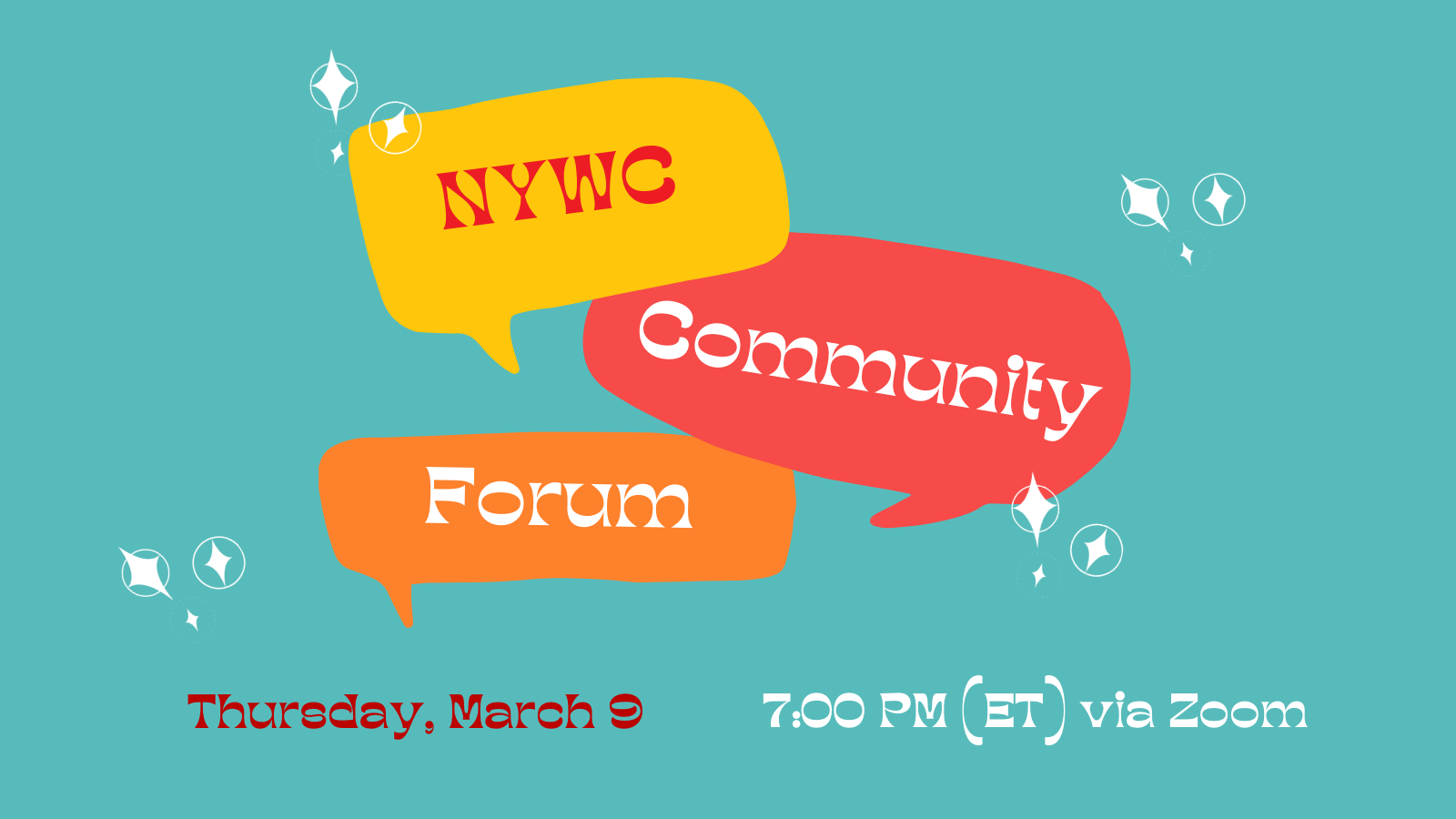 Dear Public Program workshop members and leaders,
We are writing to invite you to join us on Zoom on Thursday, March 9 at 7 p.m. for a special Community Forum about the future of our virtual public workshops. This meeting is open to anyone who has attended at least one 6-week cycle or 5 drop-in workshop sessions of our public virtual programs. 
As we emerge from the pandemic lockdowns, we are faced with some crucial decisions about NY Writers Coalition's future programs. We love our community of writers from all over the world, which has grown from our Zoom workshops. We also have many questions about how we will be able to sustain these workshops, and how they fit in with our evolving mission. 
At our Community Forum, we want to share with you details about the costs involved with keeping these programs going and get your thoughts on how we can make them financially viable. We are considering the possibility of imposing some sort of fee for these workshops in order for them to continue, so we want to hear from you about a number of things: 
the impact of our workshops on you
the impact of the workshops being free, and the impact of proposed changes to a for-pay model
ideas for fundraising for these workshops, including donations from our community, your connections to possible institutional funders, and any other ideas you may have

any other thoughts and feedback you'd like to share about your experience with NY Writers Coalition
We expect this to be the first in a series of Community Forums about the future of NYWC and our programs, and we may be reaching out to set up smaller focus groups to get individual feedback as well. 
Thank you! We hope to see you there! Advance registration is required.
Aaron Zimmerman
Executive Director, NYWC
NOTE: This Community Forum is only for workshop leaders and workshop members.