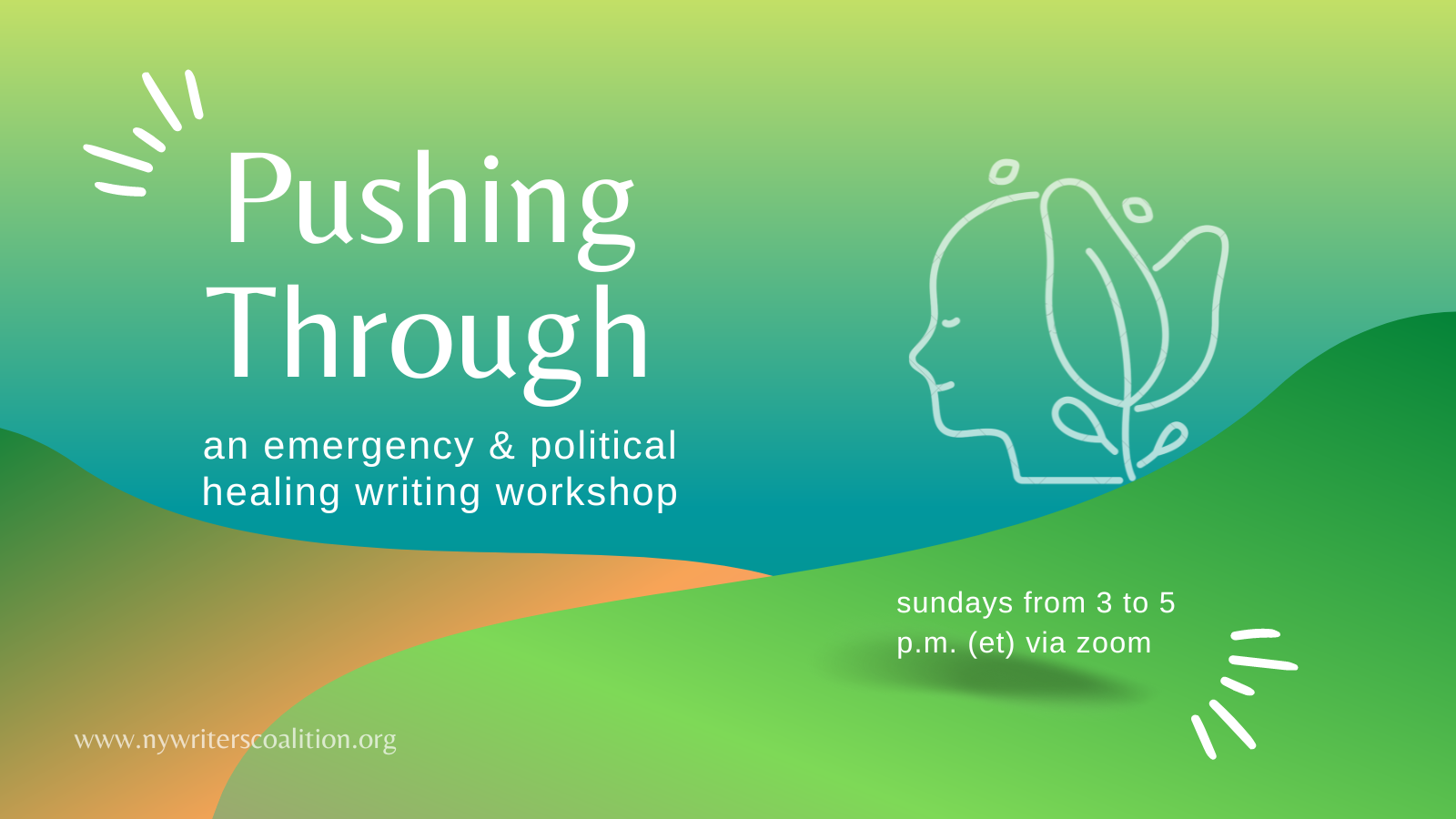 Pushing Through: A Political Healing Writing Workshop
NY Writers Coalition has always been rooted in providing space for writers from historically disenfranchised populations; Pushing Through is a writing workshop for those seeking support in light of the challenges within the challenges in our national and global politics. This workshop provides a safe space to discuss and process our more recent crises, and will offer a community during a period that has forced many into solitude.
The topics and prompts in Pushing Through will be based on these very themes, but will continue to follow all the guidelines and models of all NYWC workshops. If you are not interested in this theme, please consider our regular 6-week virtual workshops here.
This workshop will follow our 6-week format, with the same workshop participants joining each week for all six weeks. This workshop thus requires a weekly commitment from each participant—as such, space in each workshop will be limited. You can stay in the loop about workshop updates by signing up for our newsletter here. This workshop is open to all writers, regardless of race, class, creed, or gender identity.
Pushing Through will meet on Sundays from 3-5 p.m. (est), from 9/11-10/16. 
Registration is now closed.