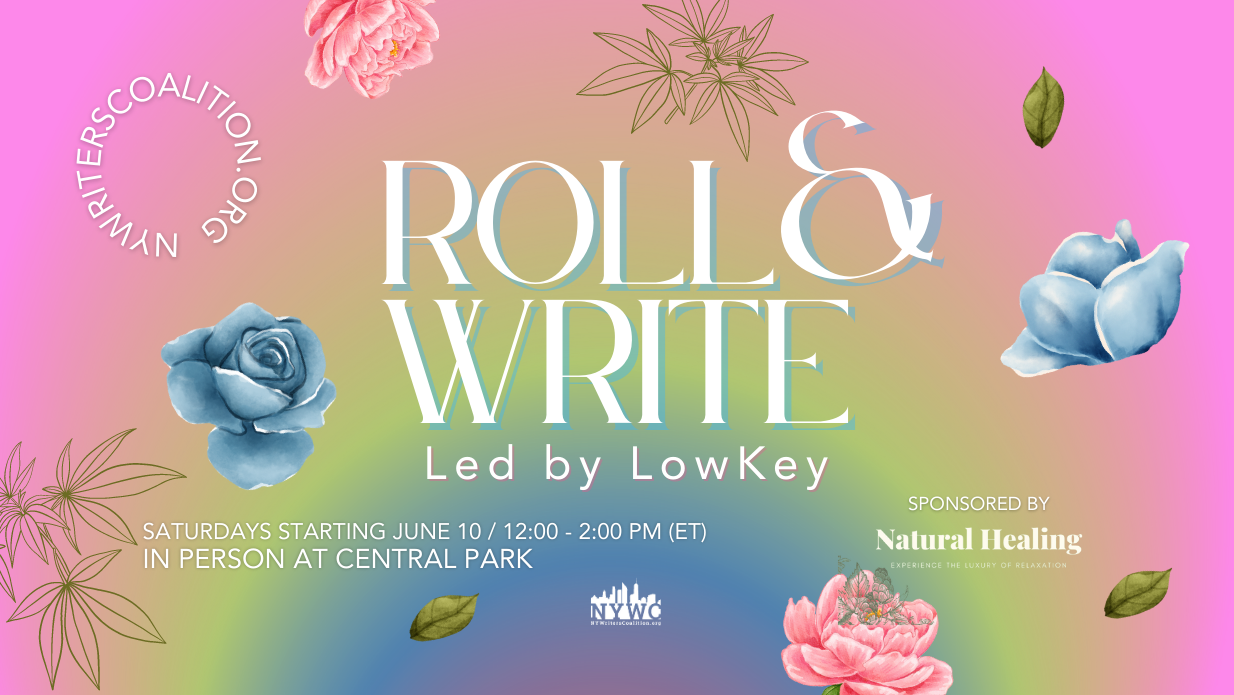 Giving a safe space to creatives to meet and write all while indulging in the power of the flower aka cannabis! Join us as we write and relax in the park. Creatives are encouraged to bring their own cannabis but samples will be available for participants on a first-come, first-serve basis.
PLEASE BRING ID! THIS WORKSHOP WILL BE OPEN TO ADULTS 21+
This workshop will be sponsored by Natural Healing.
Saturdays, starting June 17 / 12:00 – 2:00 PM (ET).
Please note: The start date has been bumped one week due to air conditions in NYC.
Central Park, Manhattan*
*Exact location in the park will be sent in a future email once your application is confirmed.