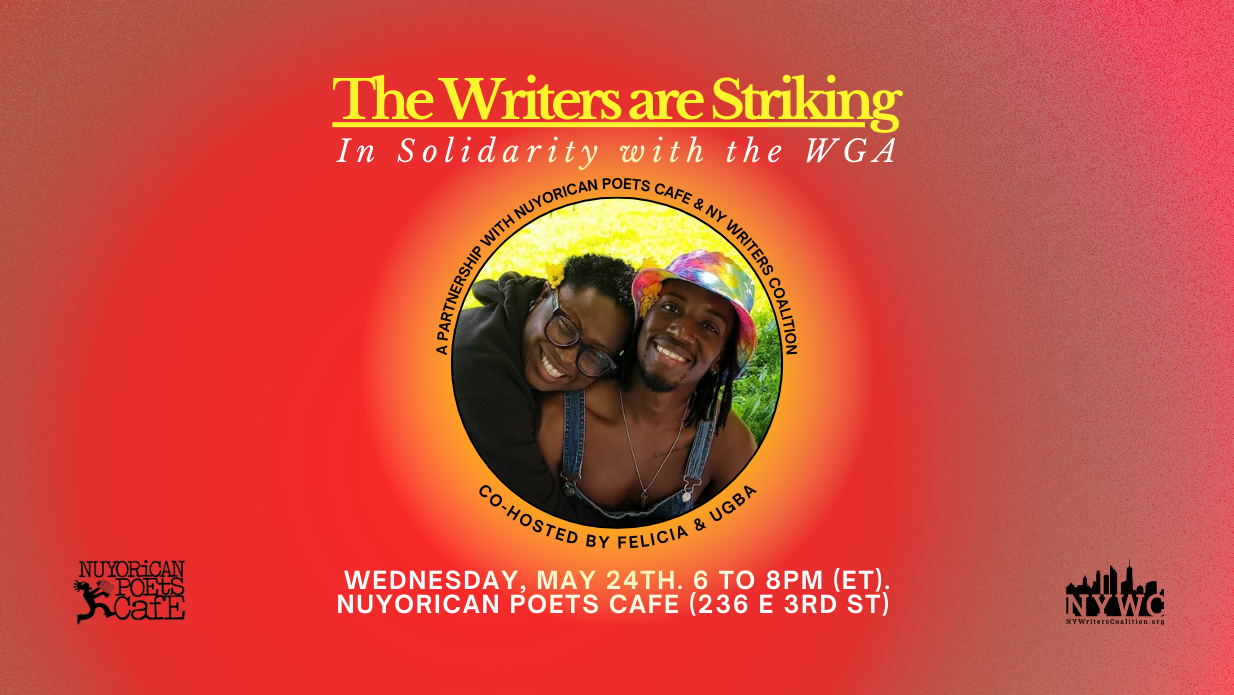 Join us at  Nuyorican Poets Cafe as we roar the best way writers know how to—with our pens! "The Writers are Striking" is a space for writers to share both their grievances and their gifts on the mic. Tell us about your experience being a writer. Tell us about why you still write. Share the piece that best articulates your soul's growl. This space is in honor of the Writers Guild of America's strike, as well as in honor of every writer's effort to be respected. The night will culminate with a special feature from NYWC's very own Artistic Director, UGBA. 
This event will be hosted by Felicia Cade (Nuyorican Poets Cafe Wednesday Night Host) and UGBA (NYWC Artistic Director)
Wednesday, May 24 / 6:00 – 8:00 PM 
*There is a $5 admission fee at the door. You can also RSVP online for $6.50
Stay up-to-date on the latest updates of the strike, CLICK HERE.