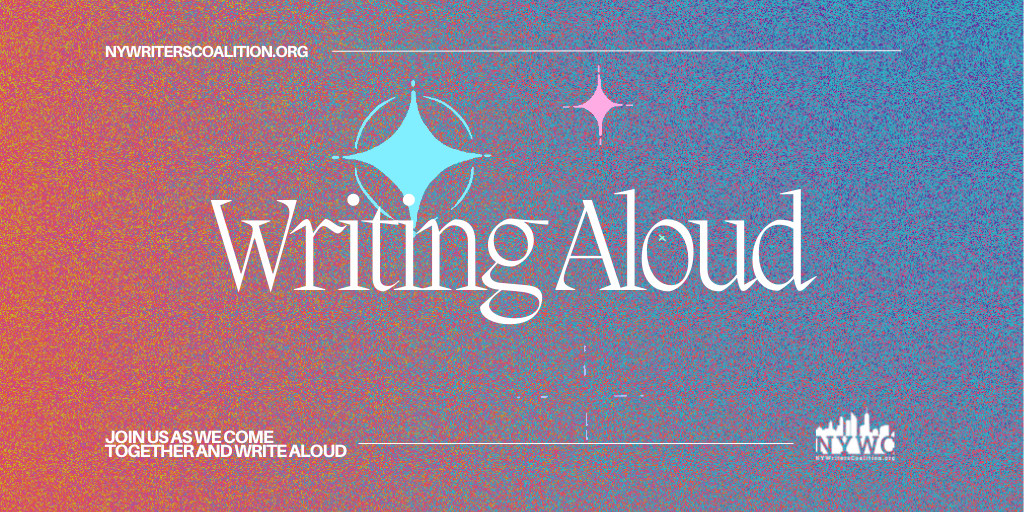 Created by NY Writers Coalition in 2003, the Writing Aloud Reading Series unites NYWC's community of writers and activists with some of the nation's most prominent literary figures. Participants listen to a reading and Q&A—and then get the chance to write and join an open mic on the spot. Past Writing Aloud guest artists have included Eileen Myles, Jon Sands, Tiphanie Yanique, and Melissa Lozada-Oliva. This event is free and open to the public. All are welcome to write and share in a safe space.
Here's how it works:
1. Listen to and watch a performance by our special guest artist.
2. Receive a writing prompt from our special guest artist.
3. WRITE.
4. Hit the mic–if you want to! Feel free to just sit back and listen, too.
STAY TUNED FOR FUTURE WRITING ALOUD EVENTS
Past Writing Aloud Events
Writing Aloud with Phillip B. Williams / Thursday, November 17 2022 at 6PM at Pen + Brush (29 E 22nd St)
To receive announcements about upcoming Writing Aloud events, join our mailing list!