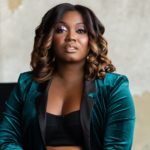 Keia Johnson
Behind The Music
With over a decade of experience in the Entertainment field; Keia has made a name for herself as the multifaceted Artist that attacks each opportunity with gusto and her signature smile. Keia was born in San Antonio, TX but grew up all over the world in a Military family. She listened to a wide range of artists growing up, but it was the move to Memphis that helped her establish her sound and performance style. She has performed on some of the most Iconic stages in Memphis (The Orpheum, Cannon Center & festivals) & with some of the best talent Memphis has to offer, like Justin Timberlake, Wendy Moten, The Bar-Kays, and David Porter of Stax Records. Years later, It was American Idol that served as the true catalyst for Keia to recognize who she was as an artist, the talent competition led her to Hollywood where "Miss Congeniality" wowed the judges for two seasons. Her audition performance of Celine Dion's vocally rigorous "My Heart Will Go On" prompted guest judge and musical role model Mary J. Blige to simply declare: "She can sing!" In 2016, the world seemed to open up for Keia as she traveled for 3 years with the BB King Allstar band on Holland America Cruise lines singing Blues, Rock and Roll, Jazz, Classic R&B, and Soul. She officially launched KJ Management, an Entertainment Agency in 2021. Under which she had developed exclusive Memphis Soul and Jazz shows for riverboats. She gives private Vocal lessons to Artists & Students as well as Artist development. She is currently writing/producing shows and musicals for regional Theaters and stages. Make sure to keep up with her at XperiencEntertainment.com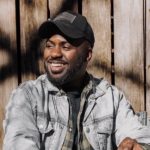 Tae Lewis
Behind The Music
The emerging Country singer/songwriter Tae Lewis doesn't sell short when it comes to his creation of music. The North Carolina native started his roots by singing in his grandfather's church. After singing his first solo at the age of 5, his parents knew that he was capable of touching the lives of people with his powerful voice. Though his spiritual background was heavy in his life, Country music was always his first love. By 2016 he began to emerge in his own element of what he wanted to create for his audience as a country artist. With one of his first singles, "Good Luvin" being a success in being placed in the hit sitcom "Shameless", it brought his artistry to a whole new level of people acknowledging who he is. His music gives his fans a taste of his upbringing as well as brings pop-country to the forefront. Although he has faced many adversities in the industry. he has still strived to make his presence known by creating his own path to stardom.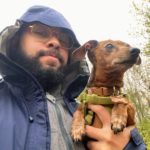 Brysen Boyd
Staffed: Inside the TV Writers Room
Brysen Boyd is a playwright, TV writer, and essayist originally from Tacoma, WA. He served on the writing staff for season 3 of HBO's SUCCESSION as a Writing Fellow (a position created for him), is the inaugural Playwright-in-Residence at Reverie Theater Company, and is a proud member of Youngblood/Ensemble Studio Theater and Liberation Theater Company's Residency Program. His plays include FAMILY SIDESHOW (O'neill Conference Semi-finalist, 2022 Juilliard Finalist, Winner of KC-Melting Pot National New Play Competition), CLOSING COSTS on 6101 NYANZA (Blue Ink Award Semi-finalist, Kennedy Center Short Play Semi-finalist) and others. His work has received support from Tin House, The Kennedy Center, Sewanee Writers Conference, Columbia University, Napa Valley Writers Conference, Kansas City Melting Pot, Seattle Playwrights' Saloon, and others. His nonfiction has most recently appeared in the Florida Review. Having come to playwriting and creative nonfiction as an undergrad by way of his first love, TV, his goal in life is to write stories that make others feel as excited as 9-year-old him felt when watching David and Keith on SIX FEET UNDER. Writing means everything to him—second only to his miniature wiener dogs, Simon and Alvin.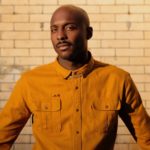 Mansa Ra
Staffed: Inside the TV Writers Room
MANSA RA is an award-winning writer from Memphis, Tennessee. His latest Off-Broadway production …WHAT THE END WILL BE (NYT critics' pick) is currently running at the Roundabout Theater until July 10. The New York Times praises it as "everything that is meant when we say that Black lives matter" while the Wall Street Journal calls it "an undeniable pleasure." Ra has written and produced over 2,000 hours of network television. Most notably, his episode of NEW AMSTERDAM "A Seat at the Table" took his own experience with police to reveal why Dr. Reynolds (played by Jocko Sims) chose to be a surgeon. Both on television and on stage, Ra is committed to telling stories of social justice for the Black community. TOO HEAVY FOR YOUR POCKET played an extended run at the Roundabout Underground while IN THE SOUTHERN BREEZE (Rattlestick Theater, NYC) was named one of named it one of TheaterMania's "6 Favorite Theater Productions of 2021" and praised by The New York Times as "formally ambitious" and a "tender tribute to previous generations of Black Americans." Ra is the director of The Paradigms, a devising ensemble that seeks to create more equitable and ethical theater. The Paradigms highlight stories about an authentic Black America that begins before slavery and extends well past President Obama. The ensemble utilizes a process-oriented method of creating stories that re-enfranchises the actors. The Paradigms invite journalists, choreographers, and communities from the very start of the process to the very end. Stay tuned for The Paradigms' first project: A PYRAMID ON THE MISSISSIPPI. Ra was educated at Central High School, Morehouse College, Spelman College, and Emory University, and earned an M.F.A. in Playwriting from the Yale School of Drama. He credits Sarah Ruhl and Dr. Alison Ligon as the most influential teachers of his academic journey. Ra lives in West Hollywood with his fiancé and their beautiful dog, Harriet.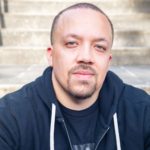 David Dennis Jr.
NYWC Presents The Movement Made Us: David Dennis Jr. in Conversation with Clint Smith
David J. Dennis Jr. is a senior writer at The Undefeated. His work has been featured in Atlanta magazine, The Atlantic, the Washington Post, Huffington Post, among other publications. Dennis is the recipient of the 2021 American Mosaic Journalism Prize, is a National Association of Black Journalist Salute to Excellence Award winner, and was named one of The Root's 100 Most Influential African Americans of 2020. He lives in Georgia with his wife and two children, and is a graduate of Davidson College.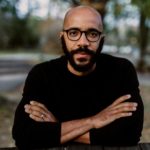 Clint Smith
NYWC Presents The Movement Made Us: David Dennis Jr. in Conversation with Clint Smith
Clint Smith is a staff writer at The Atlantic. He is the author of the narrative nonfiction book, How the Word Is Passed: A Reckoning With the History of Slavery Across America, which was a #1 New York Times bestseller and was selected by the New York Times as one of the 10 best books of 2021. He is also the author of the poetry collection Counting Descent, which won the 2017 Literary Award for Best Poetry Book from the Black Caucus of the American Library Association and was a finalist for an NAACP Image Award. Clint has received fellowships from the Andrew W. Mellon Foundation, New America, the Emerson Collective, the Art For Justice Fund, Cave Canem, and the National Science Foundation. His essays, poems, and scholarly writing have been published in The New Yorker, The New York Times Magazine, The New Republic, Poetry Magazine, The Paris Review, the Harvard Educational Review, and elsewhere. He is a 2014 National Poetry Slam champion and a 2017 recipient of the Jerome J. Shestack Prize from the American Poetry Review. Previously, Clint taught high school English in Prince George's County, Maryland where, in 2013, he was named the Christine D. Sarbanes Teacher of the Year by the Maryland Humanities Council. He is the host of the YouTube series Crash Course Black American History.