Join Us at NYWC's 14th Annual Write-A-Thon!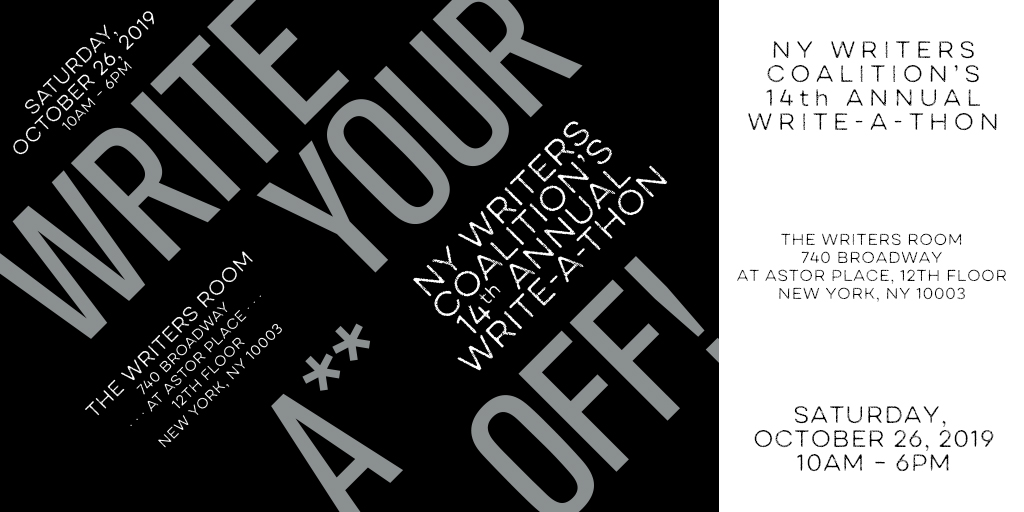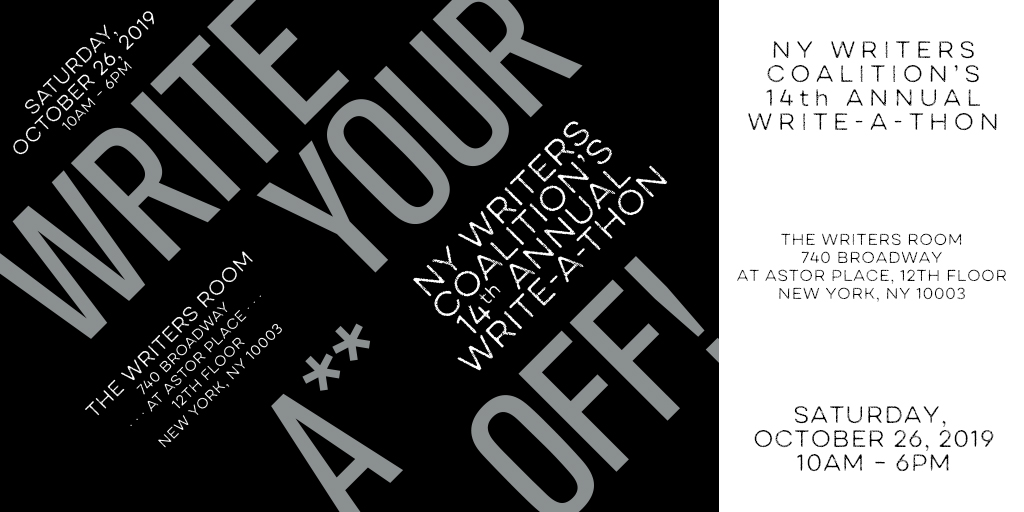 What
NY Writers Coalition's annual Write-A-Thon is a daylong creative writing event at The Writers Room in Greenwich Village. Participants can work on existing pieces, write new ones, continue research, or join writing workshops to brainstorm ideas.
To sign up for the Write-A-Thon, interested writers must raise at least $200. Only 50 spots Write-A-Thon spots are available, so start thinking about whom or how to ask! Top fundraisers who exceed the $200 minimum can also win incredible prizes; see the list below!
Proceeds from the Write-A-Thon support NYWC's ongoing work to provide free and low-cost writing workshops for underserved groups across New York City.
Visit Firstgiving to register and create your Write-A-Thon page today!
When
Saturday, October 26th, 2019
Where
(740 Broadway at Astor Place, 12th floor. New York, NY 10003)
Guest Speaker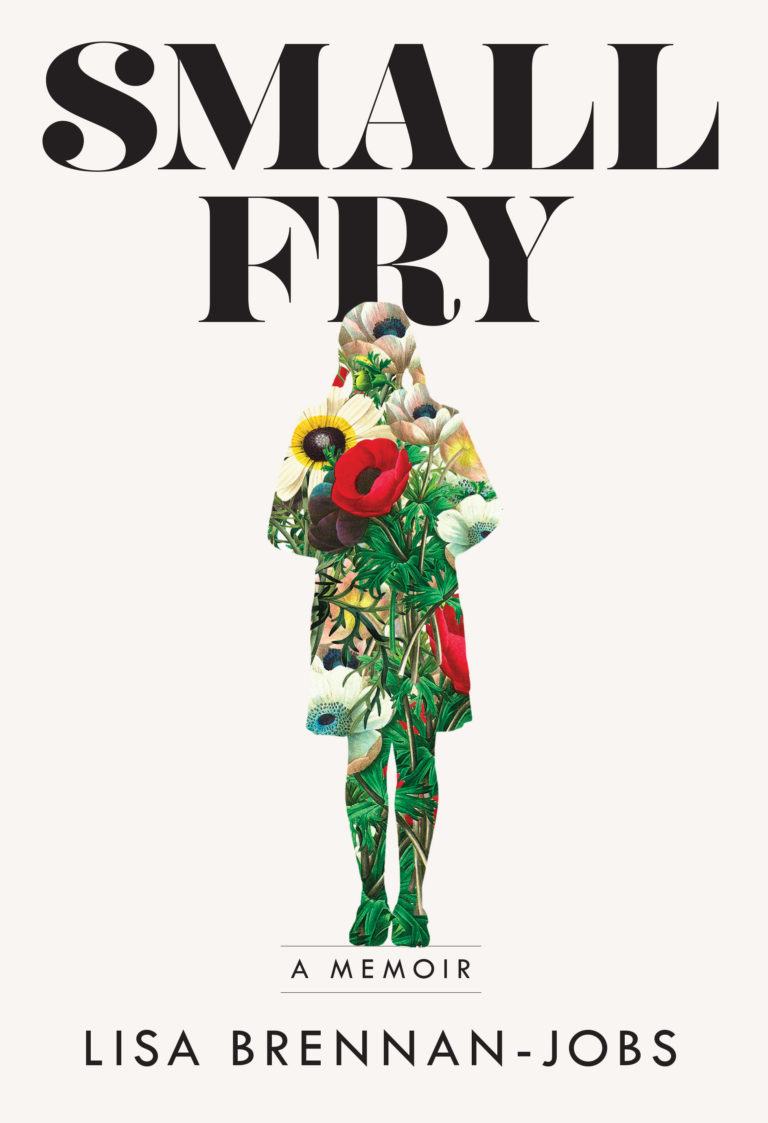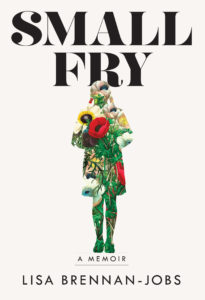 We're thrilled to have critically-acclaimed author Lisa Brennan-Jobs give the keynote talk at this year's Write-A-Thon!
Lisa Brennan-Jobs' first book, a memoir called Small Fry, was a New York Times and National Bestseller and was selected as a Top Ten Book of 2018 by The New York Times, The New Yorker, People, and The San Francisco Chronicle. It was also named a Best Book of the Year by the Los Angeles Times, NPR, The Week, GQ, Publishers Weekly, and British Vogue. Her articles and essays have appeared in Vogue, O Magazine, The Southwest Review, The Massachusetts Review, The Harvard Advocate, and The Los Angeles Times. She lives in Brooklyn with her family.
Prizes
Top fundraisers can win a number of prizes from noted individuals and institutions across the city, including:
A six-month membership to The Writers Room (value $1,099)
A gift certificate for an 8-week Sackett Street Writers class in NYC or online ($595 value)
Two tickets to see The Brooklyn Nutcracker at Kings Theatre (via The Brooklyn Ballet)
A 5-class card gift certificate and canvas tote bag ($90 value) from Mark Morris Dance Group (via MMDG)
A tote bag and goodies — including a one-year subscription and back issues to BOMB magazine
One complimentary Family/Partner Membership to the Brooklyn Historical Society
An astrology reading from Emily Trinkaus
Book bundles from Penguin RandomHouse & Akashic
A dual annual Membership to The Center for Fiction in Brooklyn
A six-week workshop at Catapult
Two tickets to the upcoming production of "Fefu and Her Friends" at the Polonsky Shakespeare Center (via Theatre for A New Audience)
A pair of tickets to a select Tuesday through Thursday performance during the
2019 Next Wave Festival (via BAM)