From Page to Page with the Brooklyn Public Library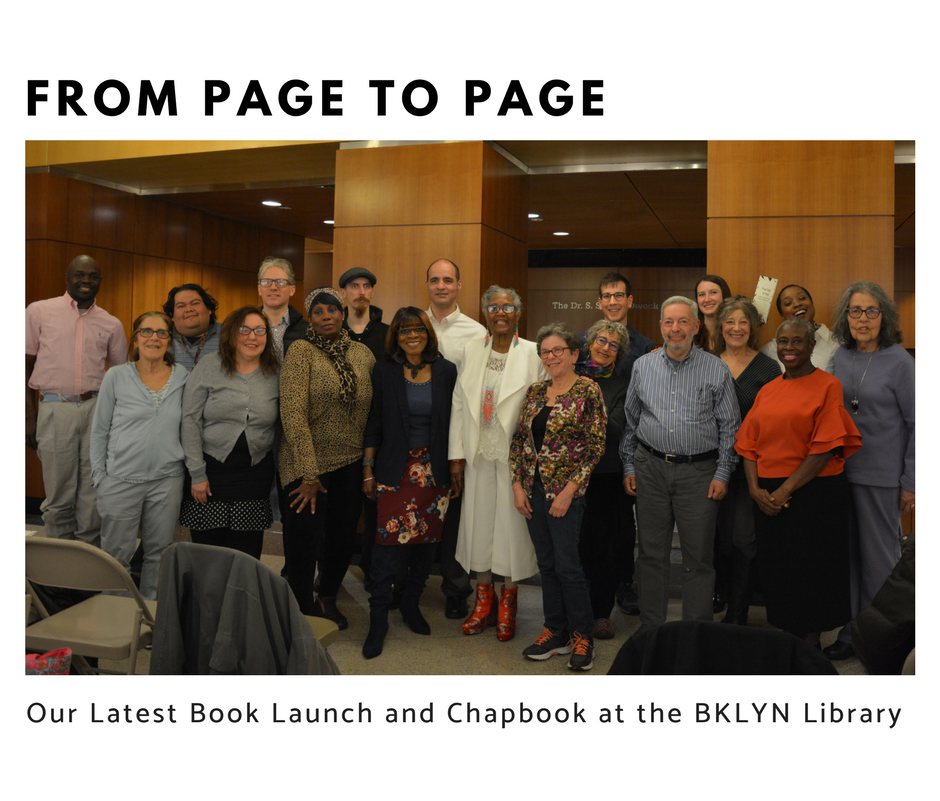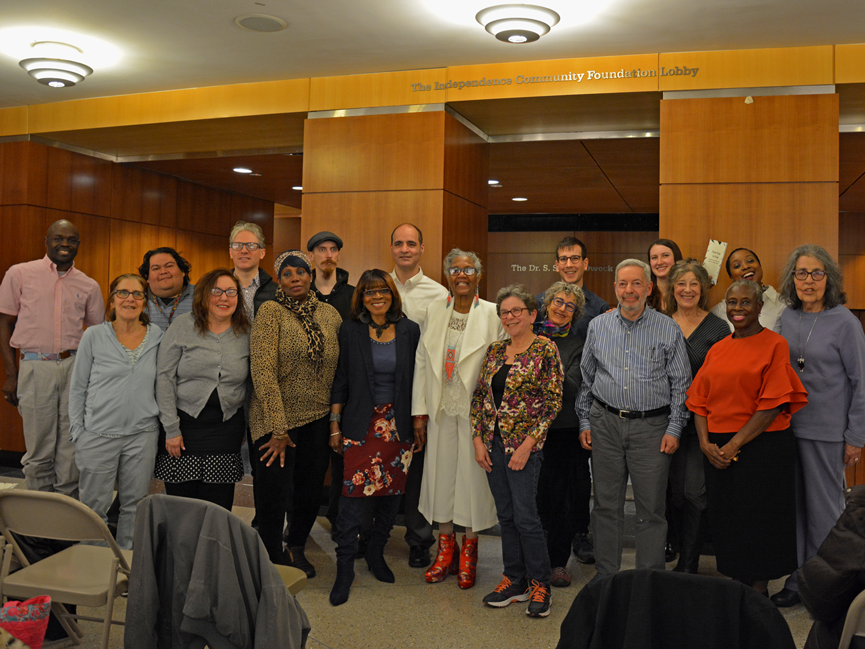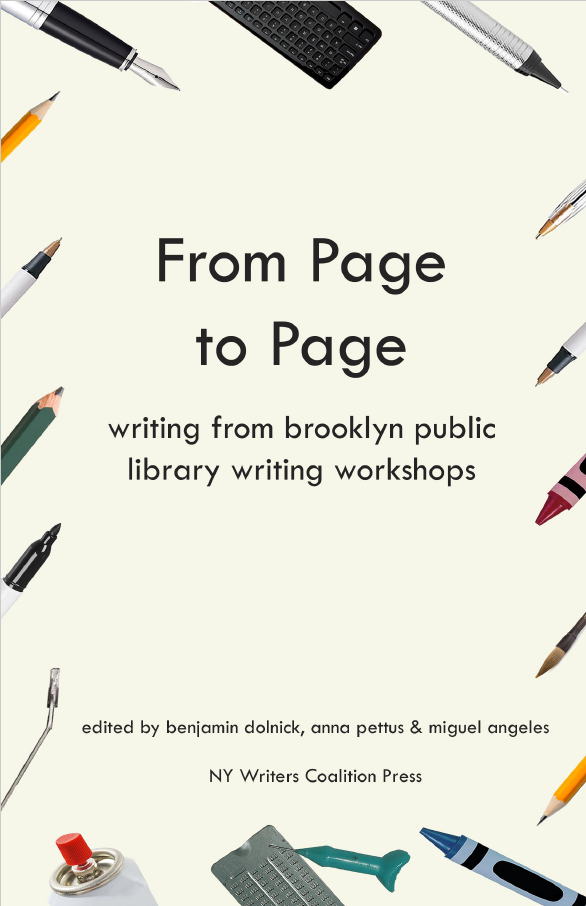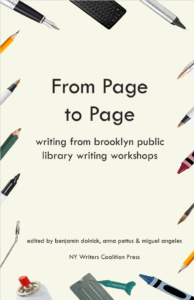 This April, we held our latest book launch at Central Branch of the Brooklyn Public Library for the chapbook, From Page to Page: Writing from Brooklyn Public Library Writing Workshops. The chapbook features poetry and prose from over 20 participants from our two ongoing workshops at the Central Branch of the Brooklyn Public Library and our past workshop at the Cortelyou Branch of the Brooklyn Public Library.
Thank you so much to all who read and to our three amazing workshop leaders, Miguel Angeles, Ben Dolnick & Anna Pettus, for leading these workshops and really building a sense of community with your participants/published authors. To see more photos from the event, please click here.
Contact us at info@nywriterscoalition.org to order a copy directly from us. By directly ordering from us, all proceeds will go towards funding our creative writing workshops throughout the city. You can also order a copy through Amazon by clicking here. To read the book online for free, click here to do so.
Just a reminder we have various writing workshops happening every week throughout the city that are free and open to the public. Click here if you are interested in attending one. We hope to see you there with something to write with in tow. You never know, you just might see your name and work in our next chapbook!