I Am Music: A Writing Workshop for Black Music Heads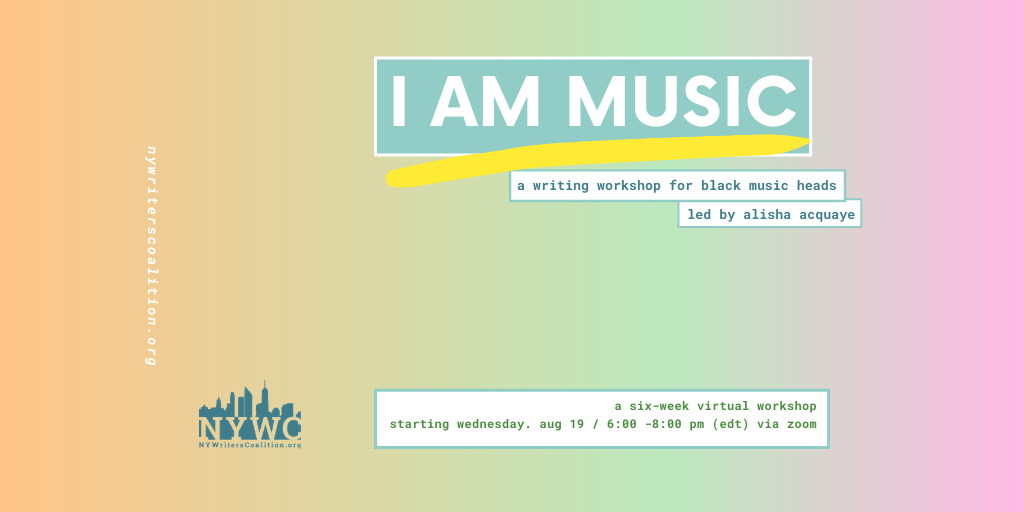 In this deep dive writing workshop*, we'll interpret, analyze and pull inspiration from our favorite Black muses, and use their art as mirrors into self. Each week we'll zoom in on a specific artist who influences Black contemporary sounds. Through curated media lists (essays, music videos, performances, interviews, music reviews and more), group discussions and imaginative writing prompts, we'll use music as a guide to writing through our complex emotions, ideas and fantasies.
Workshop title inspired by Timbaland and Magoo's song "I Am Music" featuring Aaliyah and Static Major.
*This isn't a songwriting workshop, but songwriters are welcome!
NOTE: This workshop is for Black writers only.
WORKSHOP REGISTRATION IS NOW CLOSED