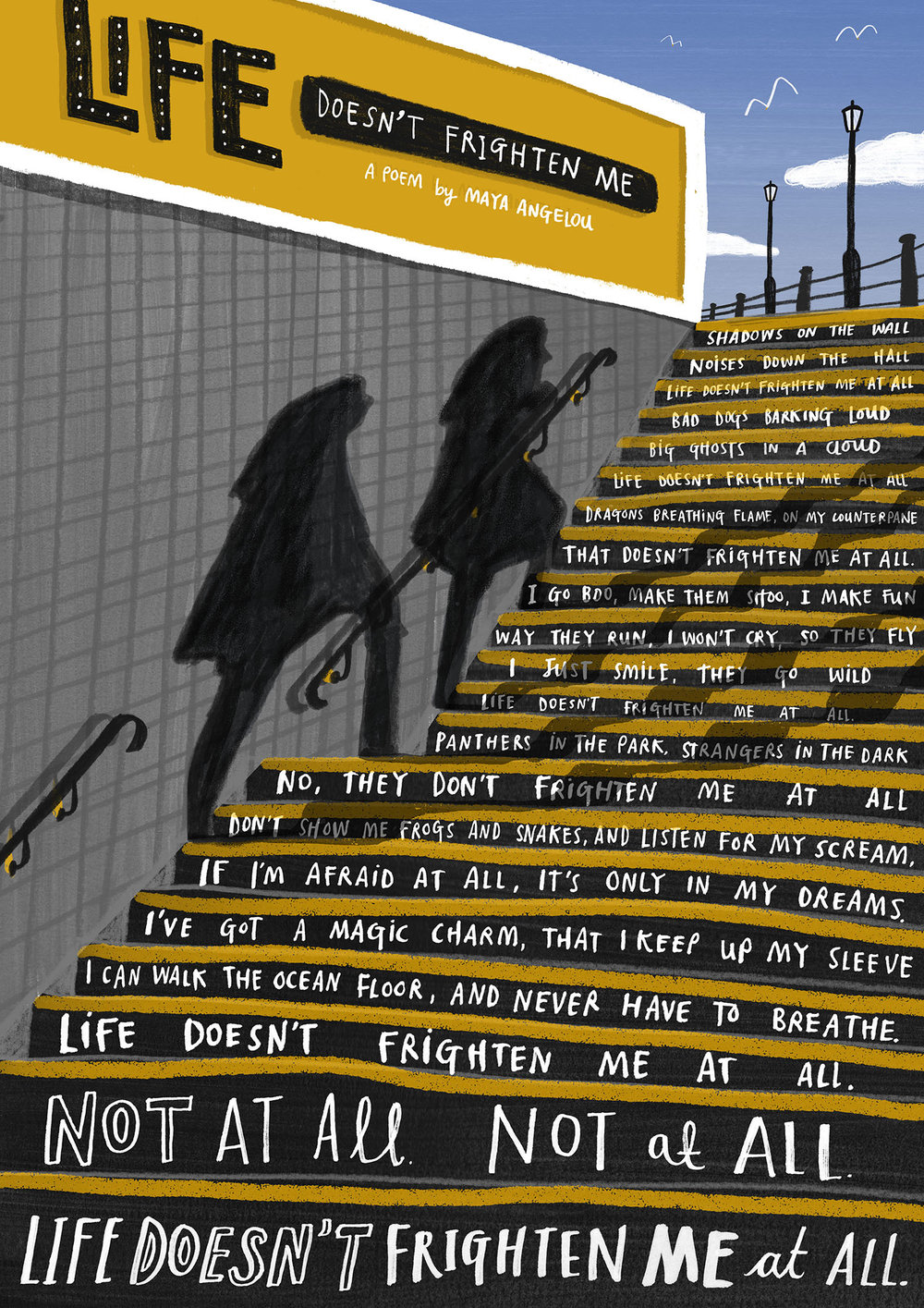 by Doris Well
Sara was eight years old. She read this poem by Maya Angelou, a poet whom she respected and loved.
___But Sara was frightened. Her school had been shut down. Everyone in the street was wearing a mask even though it wasn't Halloween or Carnival or Purim. They stood apart from one another when they talked. Her parents wouldn't let her watch the news but she heard the ambulances screaming down the street and she knew something was wrong.
___What would Maya Angelou do in this situation? What advice would she give Sara?
___Maya had a magic charm up her sleeve.
___The only thing up Sara's sleeve was a skinny arm. Nothing up her other sleeve either. Maybe Maya would suggest that Sara also write a poem.
Sara's poem
Where is my magic charm?
What will keep me from harm?
Maya, I'm not strong like you.
What do you think I should do?
I know you're not near me
But can you hear me?
___Just then Sara felt a breeze, smelling of lavender, rub against her cheek. When she looked in the mirror she saw her own face, not Maya's, but it looked different. It was calmer than it had been for weeks.
___Sara folded up Maya's poem and put it up her sleeve.