Our Workshop for Essential Workers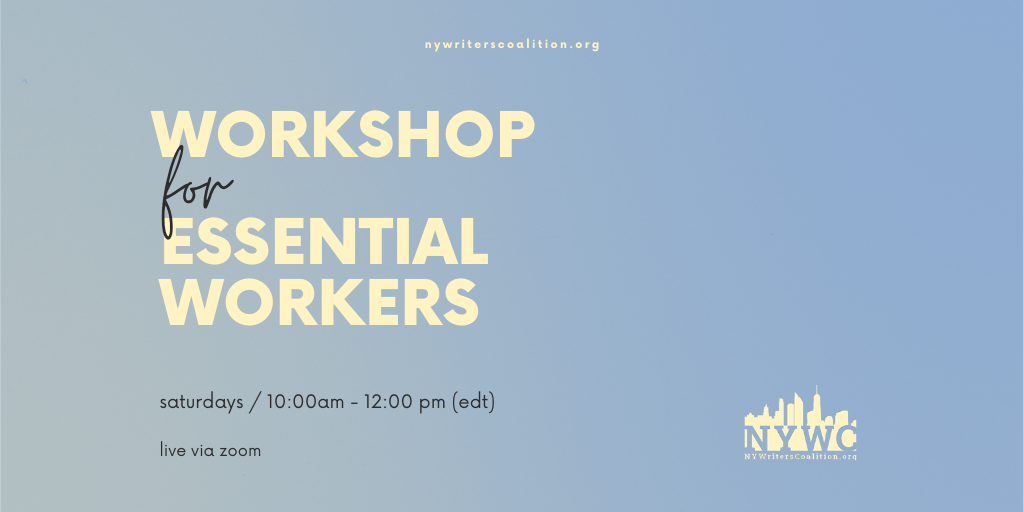 Calling all of the amazing and hardworking individuals who are considered essential workers during this time, take a moment (when and if you're able) to unwind and ground yourself with a creative writing workshop. From working in the medical field to being a delivery driver–if your occupation requires you to leave your home during COVID-19–you're an essential worker. Come join us this summer and write with us, best of all it's free.
To provide a safe and supportive space, we do require that those who plan to participate fill out a brief pre-workshop application.This is to ensure that only those who are essential workers join the workshop. If you are not an essential worker, please sign-up for our weekly general public virtual workshops. We don't have a set date for the first workshop, since we're in the starting phase, generating interest. Please spread the word to anyone in your life who may be interested! Participants from all over are welcome!
THE WORKSHOP WILL BE SET FOR SATURDAYS FROM 10:00 AM – 12:00 PM (EDT)