Writing Resistance Returns!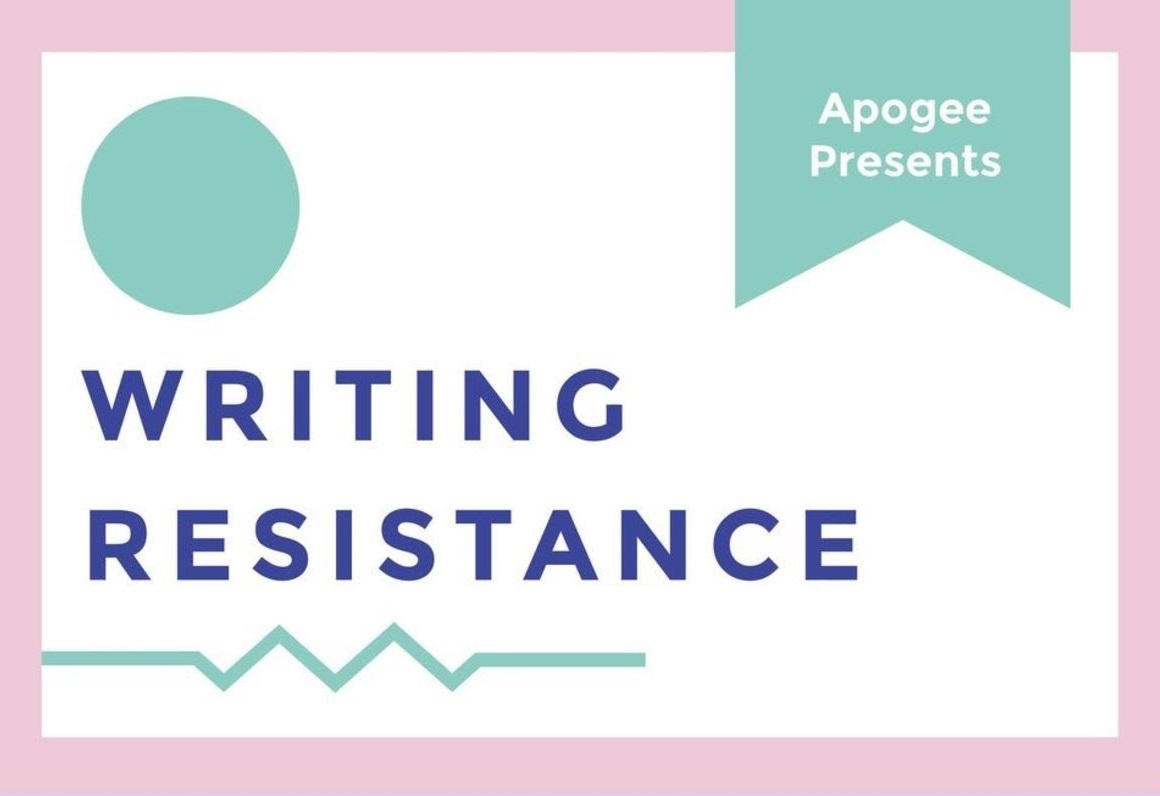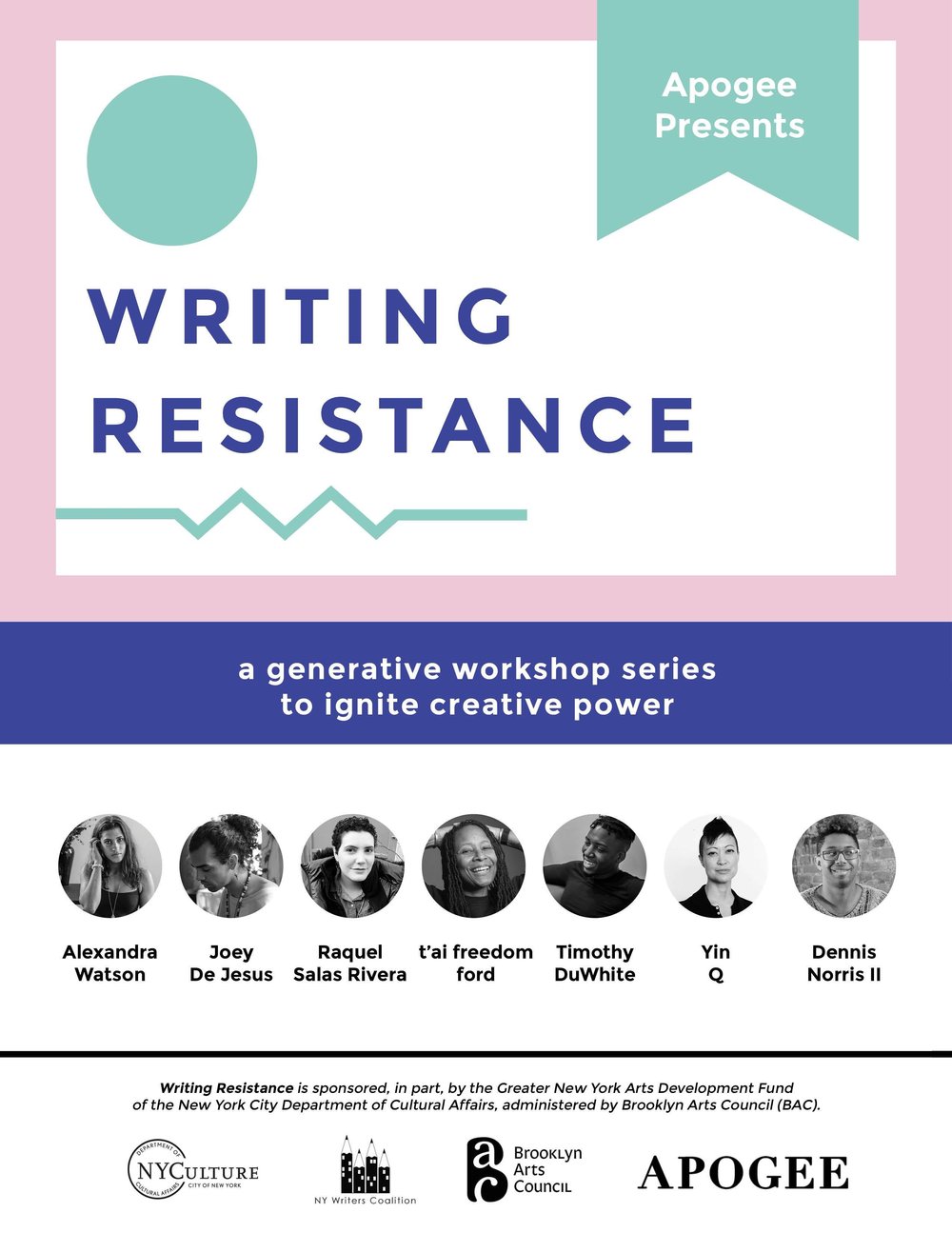 We're collaborating with Apogee Journal and with the generous support of the Brooklyn Arts Council, with a six week craft based writing and editing workshops: Writing Resistance 2.0. The workshops will be led by Apogee editors and contributors: t'ai freedom ford, Dennis Norris II, Yin Q, Raquel Salas Rivera, NYWC Program Director Timothy DuWhite, Joey De Jesus and Alexandra Watson. Staying true to Apogee's mission of creating accessible and social engaging programming, these workshops will be affordable, inclusive, and attentive to the ways identity informs reading and writing practices.
SCHEDULE OF CLASSES*
Wednesday 5/2, 7:00 – 9:00 PM – t'ai freedom ford (From Process to Progress–A Poetry Writing Workshop)
Saturday 5/5, 3:00 – 5:00 PM – Dennis Norris II (Style is Substance: A Fiction Writing Workshop)
Wednesday 5/9, 7:00 – 9:00 PM – Yin Q (Writing as Spellcasting)
Saturday 5/12, 2:00 – 4:00 PM – Raquel Salas Rivera (Decoloniality as Metaphor and Praxis)
Wednesday 5/16, 7:00 – 9:00 PM – Timothy DuWhite (It's A Family Affair: Preserving Ancestral Inheritance)
Saturday 5/19, 2:00 – 4:00 PM – Joey De Jesus & Alexandra Watson (Radical Reaction)
*All classes will take place at our Conference Room in the 4th floor at 80 Hanson Pl, Brooklyn.
PRE-REGISTRATION IS REQUIRED TO ATTEND
Cost per class: $25
Scholarships are still available to attend individual classes. Click on the link below to fill out a form.
To register and find out more about each class and the incredible work Apogee does…