NYWC Write-A-Thon 2018!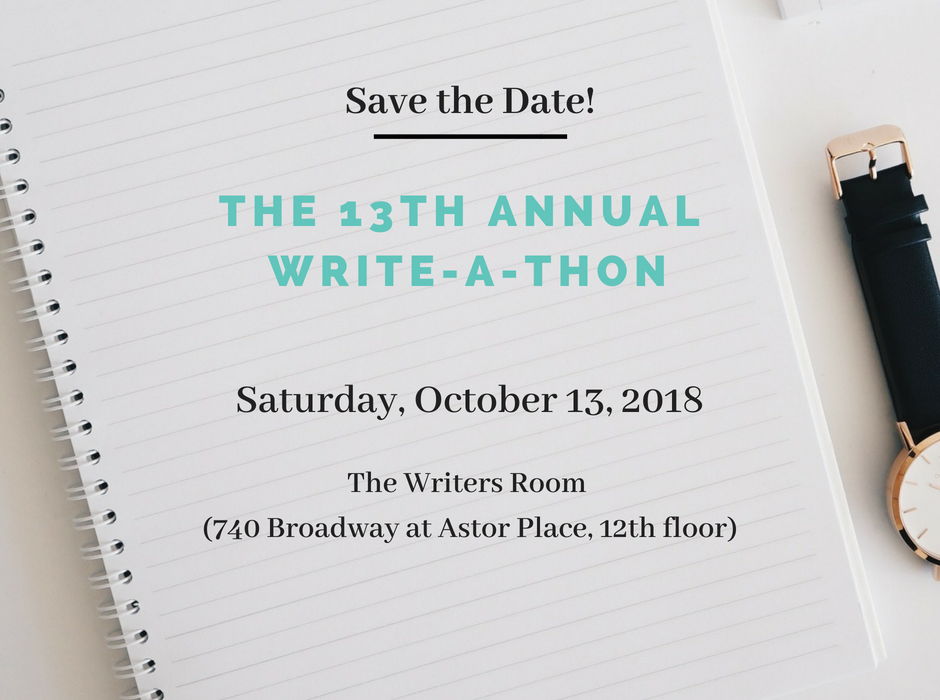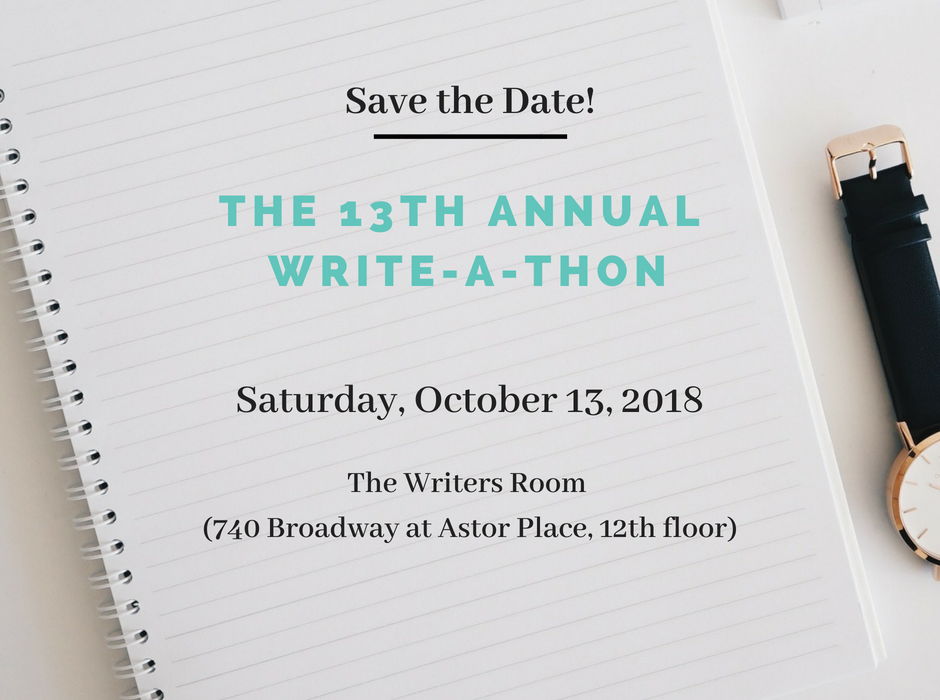 NY Writers Coalition's annual Write-A-Thon is a daylong creative writing event at the beautiful Writers Room in Greenwich Village. Participants can work on existing pieces, write new ones, continue research, or join writing workshops to brainstorm ideas. To sign up for the Write-A-Thon, interested writers must raise at least $200 — and email Development Manager Judith Ohikuare (judith@nywriterscoalition.org) as soon as they've met that goal. (Though you're welcome to raise more!)
Proceeds from the Write-A-Thon support NYWC's ongoing work to provide free and low-cost writing workshops for underserved groups across New York City. Only 50 spots Write-A-Thon spots are available, so start fundraising ASAP and share your page with others! You can create your page by visiting this link.
About the Day
Imagine a room buzzing with the energy of writers who have come together to devote an entire day to their writing – YOU can use the day doing what your writing requires of you that day! Generate new material. Revise a piece you've been working on. Delve into research. Submit a finished piece for publication. Attend a free NYWC-style writing workshop. Sit back and free write. Or a combination of all of the above.
If spending an entire day writing seems a bit daunting, don't fret. NYWC will provide support along the way. We offer a Writers' First Aid Station, fully stocked with writing prompts and suggestions, plus opportunities to write with others in NYWC's signature creative writing workshops. There will also be lots coffee to keep you energized, a break room full of snacks and good company, Wi-Fi throughout the space, and some pretty sweet prizes donated by our partners.
When
Saturday, October 13th, 2018
Where
The Writers Room
(740 Broadway at Astor Place, 12th floor. New York, NY 10003)