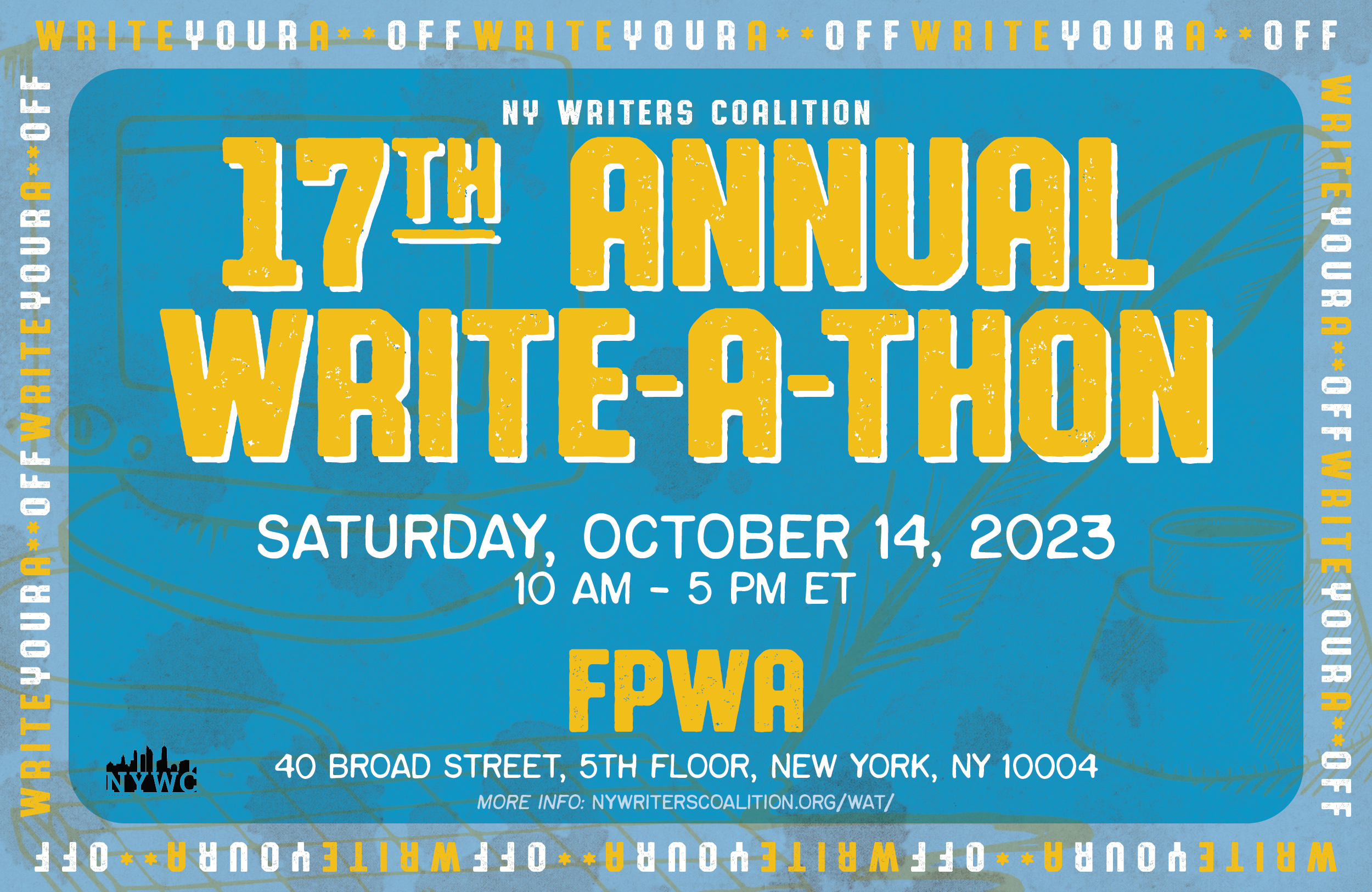 NY Writers Coalition's annual Write-A-Thon is a daylong fundraiser and writing retreat all in one. Prior to the pandemic, participants gathered in person in NYC and used the day however they liked: to generate new material in group NYWC workshops, revise or continue working on existing projects, free write, or any combination of those activities. Write-A-Thon also featured a lunchtime keynote from a contemporary writer today. Past Write-A-Thon speakers have included Libba Bray, Lisa Brennan-Jobs, Jessica Bruder, Nicole Dennis-Benn, Ira Glass, Mira Jacob, Vijay Seshadri, Colson Whitehead, and many more incredible writers. Since the advent of the pandemic, we've moved Write-A-Thon online—but still offer several generative workshop opportunities and a keynote address.
This year's Write-A-Thon is a smorgasbord of prompt-based writing workshops, panels that'll give you the info you need to succeed—plus a keynote conversation with Pulitzer Prize-winning playwright James Ijames, author of Fat Ham!
This year is a hybrid event, and there are a few ways to join: in person at FPWA in Lower Manhattan, where you'll have access to the panels and workshops, or online, which will give you access to the panels only.
It takes place on Saturday, October 14 from 10:00 AM – 5:00 PM (ET).
Questions? Email us: writeathon@nywriterscoalition.org
 ★☆★☆★☆★☆★☆ 
Previous Write-A-Thon Offerings