WNYC: Fort Greene Park Summer Literary Festival featured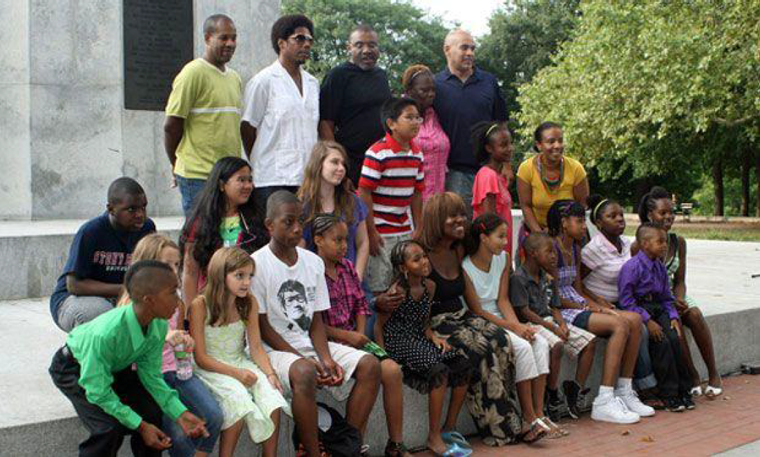 On Saturday, some 30 young writers will read poetry and fiction alongside well-known Brooklyn writers at Fort Greene Park's monument. The younger set, aged 7 to 17, have been working with the New York Writers Coalition, which organized this year's seventh Fort Greene Park Summer Literary Festival, on honing their creative writing chops for the past six months.
"It's thrilling to me to be reading alongside young Brooklynites," said Bernice McFadden, one of the adult writers from Crown Heights who will be reading. "Because this is the very place I started writing and dreaming and wishing, and now I basically feel like I've come full circle right here in Brooklyn."
–Also included in this piece are poems by 3 of our workshop participants: Talaia Regist, Tema Regist, and Pascale Leone.
Read more from the PDF version available here.