NY Times: NYWC Takes Over the Subway for NYWC Day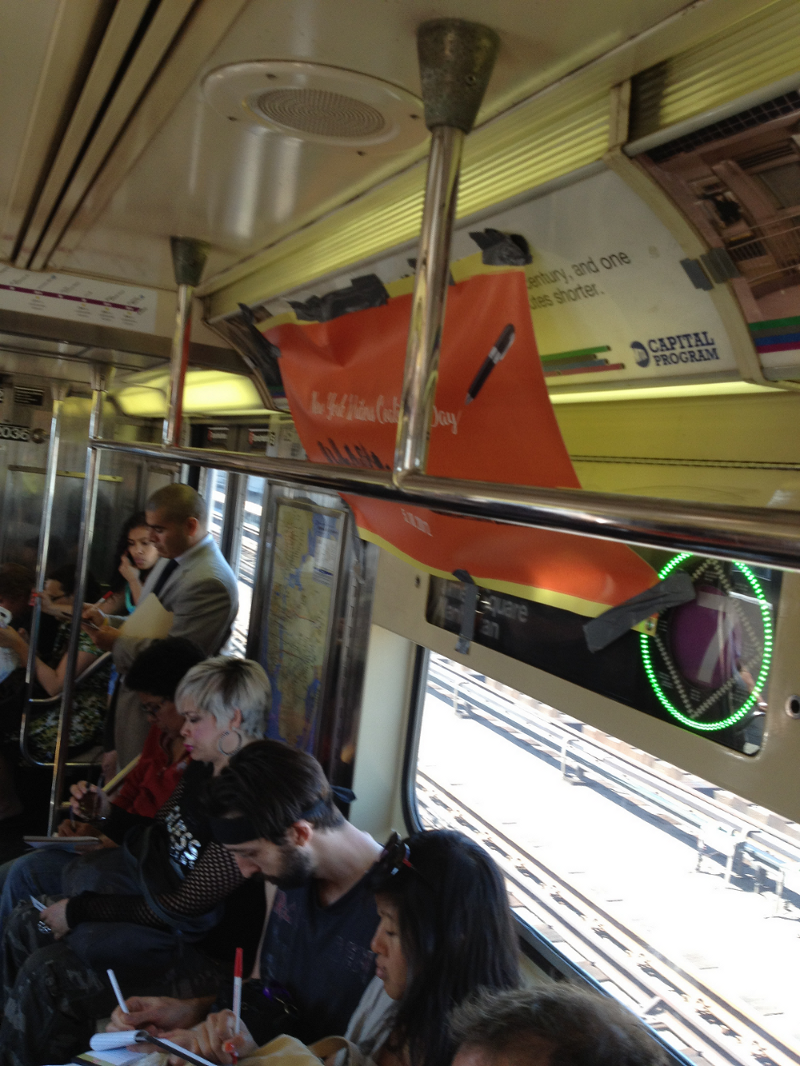 On Friday, May 18, 2012, people gathered from all five boroughs to celebrate NY Writers Coalition Day with writing workshops in iconic spots throughout New York.
Executive Director Aaron Zimmerman and several members of the NY Writers Coalition converged at Times Square, where they staged a guerilla-style takeover  of the No. 7 train to host a NYWC-style writing workshop.  One participant described it as "an elevated train full of companionable and contemplative quiet."  The NY Times joined us for the commute and we were thrilled to be featured in both the print and online editions.