Support Us during Our 2018 Spring Membership Drive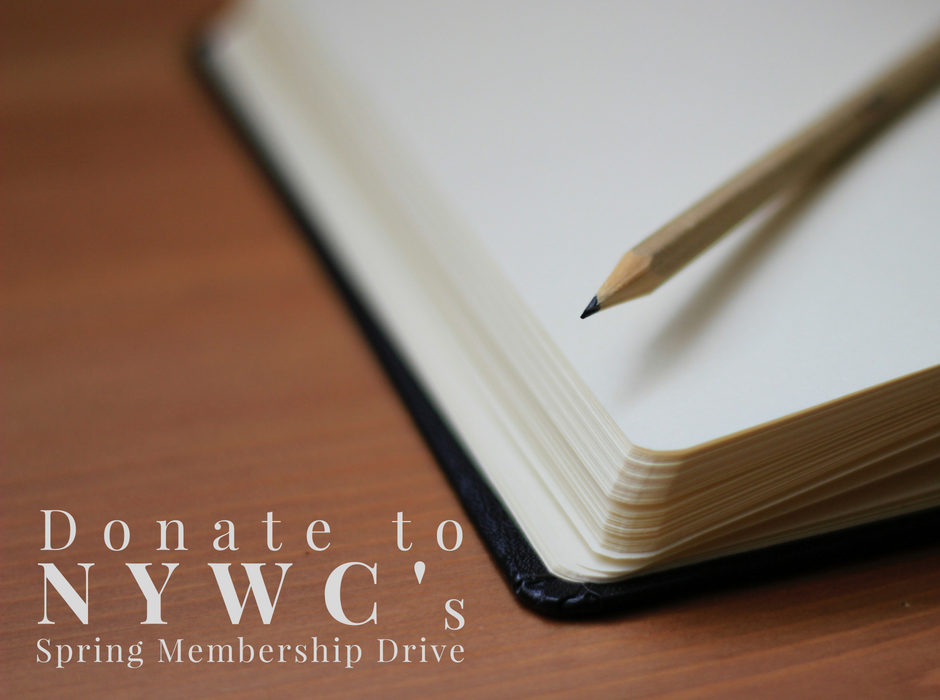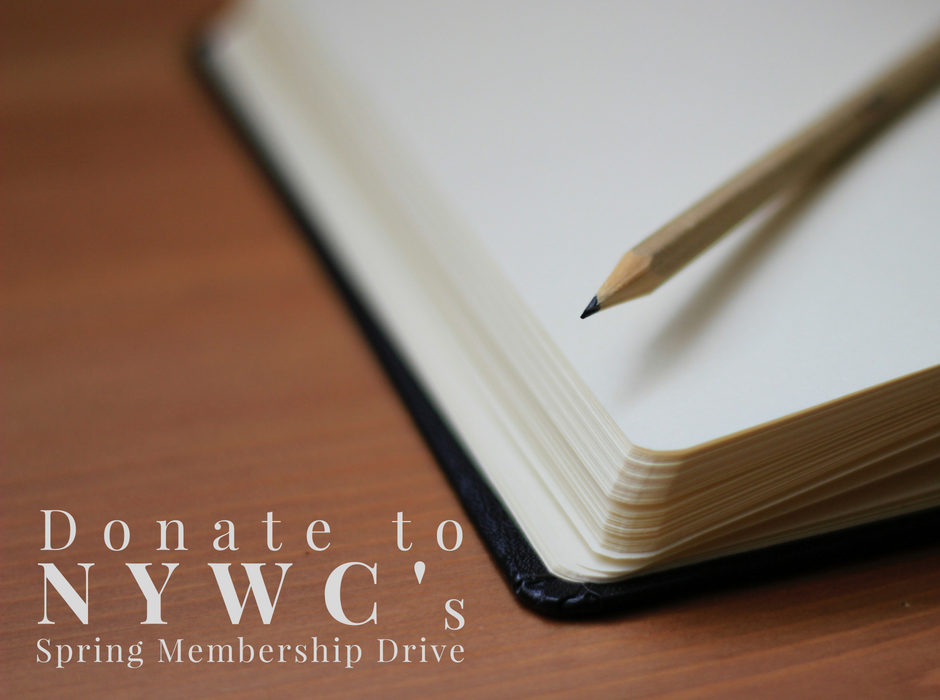 [button link="https://interland3.donorperfect.net/weblink/weblink.aspx?name=E194612&id=17″ target="_blank" color="blue" shape="rounded" size="large" align="center"]Click Here To Donate To Our Spring Membership Drive![/button]
Greetings NYWCers!
Over the next four weeks of our Spring Membership Drive, we'll be introducing you to a range of writers with different connections to our work. This includes workshop members, leaders, and NYWC donors, all of whom will be speaking on how NY Writers Coalition has impacted their lives. We're also going to tell you how you can best support NYWC and our community during this incredibly vital time. We need your continued support to keep our programs going.
We're asking for recurring donations to keep hearts and pages full all across the city. Any amount will do — even as little as $5 or $10 a month helps. Because of our small size and large reach, each and every donation to NYWC goes a long way in helping to fulfill our mission.
Check out our community spotlights!
[button link="https://interland3.donorperfect.net/weblink/weblink.aspx?name=E194612&id=17″ target="_blank" color="blue" shape="rounded" size="large" align="center"]Click Here To Donate To Our Spring Membership Drive![/button]