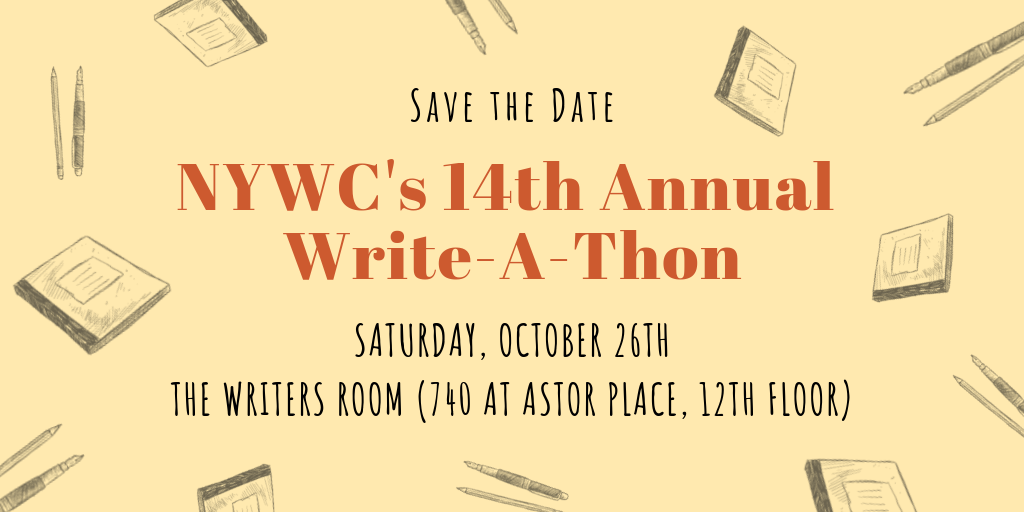 What
NY Writers Coalition's annual Write-A-Thon is a daylong creative writing event at the Writers Room in Greenwich Village. Participants can work on existing pieces, write new ones, continue research, or join writing workshops to brainstorm ideas.
To sign up for the Write-A-Thon, interested writers must raise at least $200 — and email Development Manager Judith Ohikuare (judith@nywriterscoalition.org) as soon as they've met that goal. Only 50 spots Write-A-Thon spots are available, so start thinking about whom or how to ask! Top fundraisers who exceed the $200 minimum can also win incredible prizes.
Proceeds from the Write-A-Thon support NYWC's ongoing work to provide free and low-cost writing workshops for underserved groups across New York City. The official WAT fundraising page will be posted soon. Keep an eye out!
When
Saturday, October 26th, 2019
Where
(740 Broadway at Astor Place, 12th floor. New York, NY 10003)