The Words Between Us: A Writing Series for Black Womxn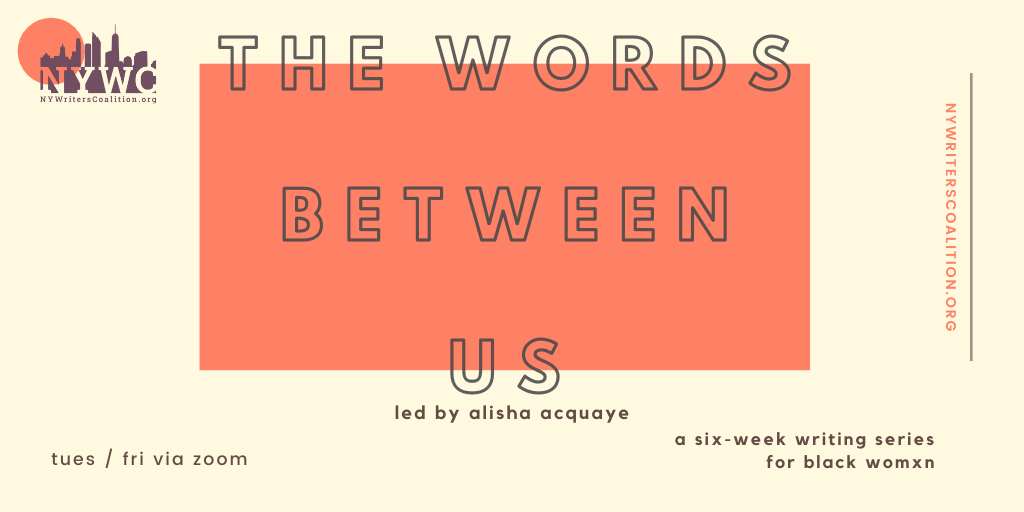 Our pens can be our greatest weapons of resistance.
From the prophetic words of Octavia, to the creamy confrontation of Toni Morrison, to the amazing audacity of Audre Lorde and the magnificence of countless poets, essayists and songwriters today, Black feminine wordplay is both the declaration of our existence, and the exploration of the complexity in our lived experiences.
**********
The Words Between Us is a 6 week series. Each week you'll write to a different theme revolving around Black womanhood, and receive readings from Black womxn writers. The readings are meant to inspire, entertain and ignite your imagination, thus should be read independently. In the workshop space, you'll have the option to share your new writing with the group, or give feedback to other writers. But don't worry—because this is new writing we'll only use loving affirmations, and everything read in this space is confidential.
APPLICATIONS TO THIS WORKSHOP ARE CLOSED
PLEASE CLICK HERE TO LEARN MORE ABOUT OUR DROP-IN WORKSHOP FOR BLACK WRITERS
---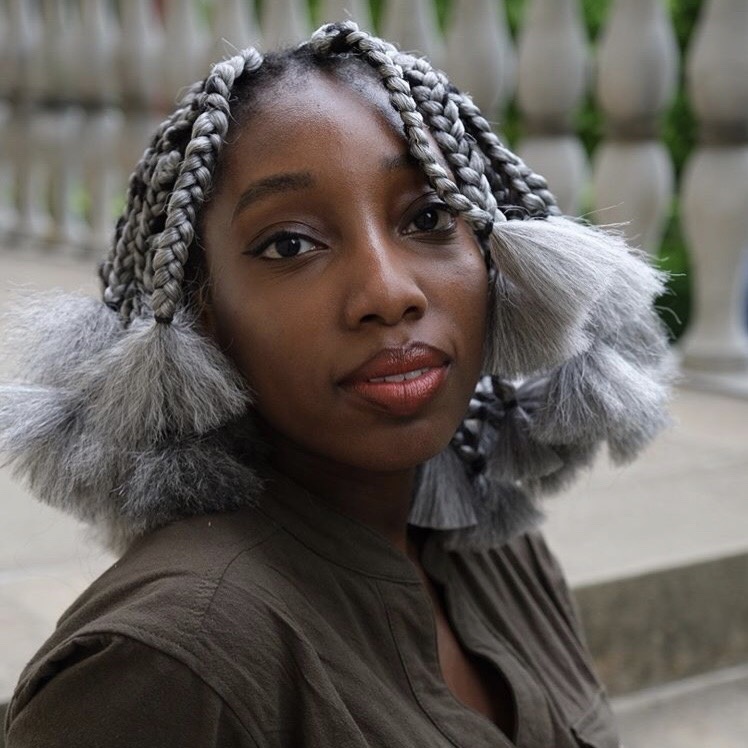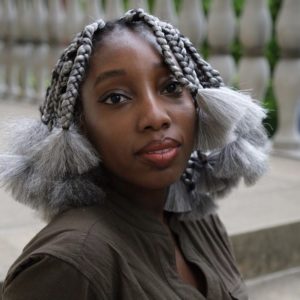 Alisha Acquaye is a writer, artist and event organizer with a passion for mutual empowerment across POC communities, and self-imagination as an instrument for resistance. Her work—ranging from journalism, creative nonfiction and multi-media collaboration—explores the relationships between art, identity, culture and intersectionality. Alisha is particularly inspired by the creative and afrofuturistic methods Black people use to reclaim their narratives, and self-care and community building as formative weapons against oppression.
In addition to documenting and storytelling, Alisha co-founded Sister Circle Brunch, a womxn of color event for sharing food and discussing self-care, and Unblended, a photo and interview series that celebrates the importance of Afro Asian friendships. You can find Alisha at alishaacquaye.com and read her essays in Teen Vogue, GQ, Allure, OkayAfrica, ELLE, The Establishment, Catapult, and more.