Fall 2022 Writing Workshops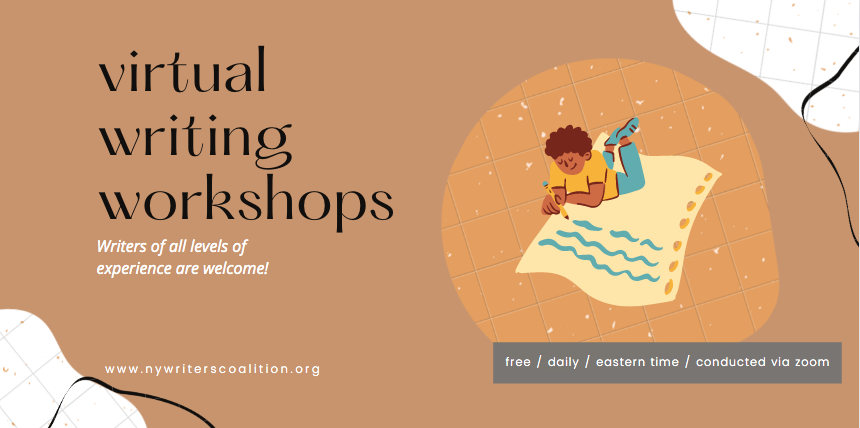 Registration is now closed.
━━━━━━━━━━━━━━
We are continuing to run our writing workshops in our 6-week segment format which are designed to have the same participants join at the same time each week, for all six weeks. This format thus requires a weekly commitment from each participant, and will allow each respective workshop to grow and flourish with its repeating members—as such, space in each workshop will be limited. Stay in the loop about workshop updates by signing up for our newsletter or by visiting our Eventbrite page here.
To learn more about this workshop method, please click here.
┌━━━━━━━━━━━━━━━┐
Mondays (11/7 – 12/12) at 7 a.m. with Joy
Tuesdays (11/8 – 12/13) at 10 a.m. with Marcie and 6 p.m. with T'challa
Thursdays (11/10 – 12/15) at 10 a.m. with Tasha
Workshops are two hours long and all times are in Eastern Time unless otherwise stated.
All workshops will operate once a week at the same time for six weeks and require a 6-week commitment from all participants.
┗━━━━━━━━━━━━━━━┛