Black Writers Program: INSIDE THE PUBLISHING INDUSTRY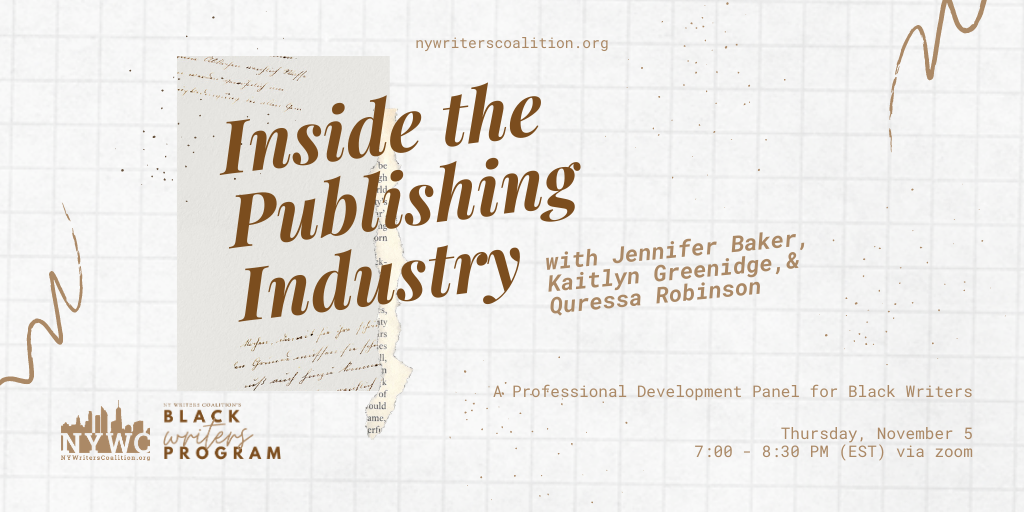 The publishing industry can be hard to decipher from the outside looking in. But how do you "get in"? Where do you start as a writer? How do you get published in the first place? Join our panelists as they walk through their experiences as Black women navigating through the publishing world, their points of access, and what it means to be a "professional" in the industry today.
This panel will feature Jennifer Baker, Kaitlyn Greenidge, & Quressa Robinson and be moderated by our Interim Program Manager, Calley Anderson.
CLICK HERE to RSVP as a guest
☆ ☆ ☆ ☆ ☆ ☆ ☆ ☆
ABOUT OUR GUESTS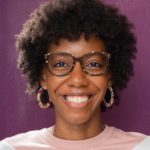 Calley Anderson is the Interim Program Manager for NYWC and a Brooklyn-based playwright from Memphis, Tennessee. She is a graduate of Davidson College (BA in English, Concentration in Film and Media Studies) and The New School for Drama (MFA in Playwriting). Anderson spent three years working in the Memphis non-profit arts sector before moving to NYC in 2017. She is a member of the Dramatists Guild, the American Theatre Group PlayLab, a 2020-2021 Dramatists Guild Foundation Fellow, and is currently commissioned by the University of Memphis Dept. of Theatre and Dance. Anderson is also one of eighteen Memphis Hub fellows of the Salzburg Global Seminar's Forum for Young Cultural Innovators. Learn more at calleynanderson.com.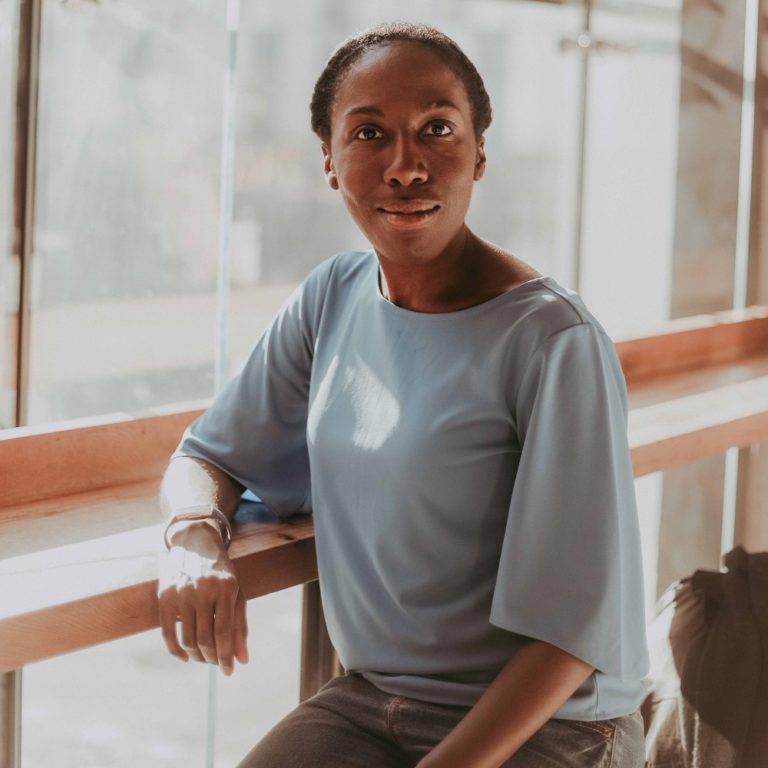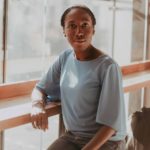 Jennifer Baker is a publishing professional of 17 years, creator/host of the Minorities in Publishing podcast, and contributing editor to Electric Literature. In 2017, she received a NYSCA/NYFA Fellowship and a Queens Council on the Arts New Work Grant for Nonfiction Literature. Her essay "What We Aren't (or the Ongoing Divide)" was listed as a Notable Essay in The Best American Essays 2018. In 2019, she was named Publishers Weekly Superstar for her contributions to inclusion and representation in publishing. Jennifer is also the editor of the all PoC-short story anthology Everyday People: The Color of Life (Atria Books, 2018). She has volunteered with organizations such as We Need Diverse Books and I, Too Arts Collective, and spoken widely on topics of inclusion, the craft of writing/editing, podcasting, and the inner-workings of the publishing industry. Her fiction, nonfiction, and criticism has appeared in various print and online publications. Her website is: jennifernbaker.com.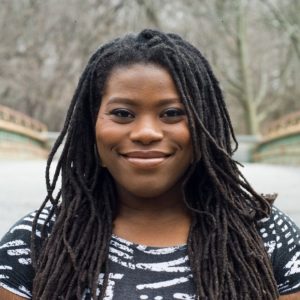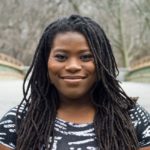 Kaitlyn Greenidge
's debut novel is We Love You, Charlie Freeman (Algonquin Books), one of the New York Times Critics' Top 10 Books of 2016. Her writing has appeared in the Vogue, Glamour, The Wall Street Journal, Elle.com, BuzzFeed, Transition Magazine, The Virginia Quarterly Review, The Believer, American Short Fiction and other places. She is the recipient of fellowships from the Whiting Foundation, the National Endowment for the Arts, the Radcliffe Institute for Advanced Study other places. She was a contributing editor for LENNY Letter and is currently a contributing writer for The New York Times. She lives in Brooklyn, NY. Kaitlyn's forthcoming novel, Libertie, will be released in March 2021. Her website is: 
kaitlyngreenidge.com
.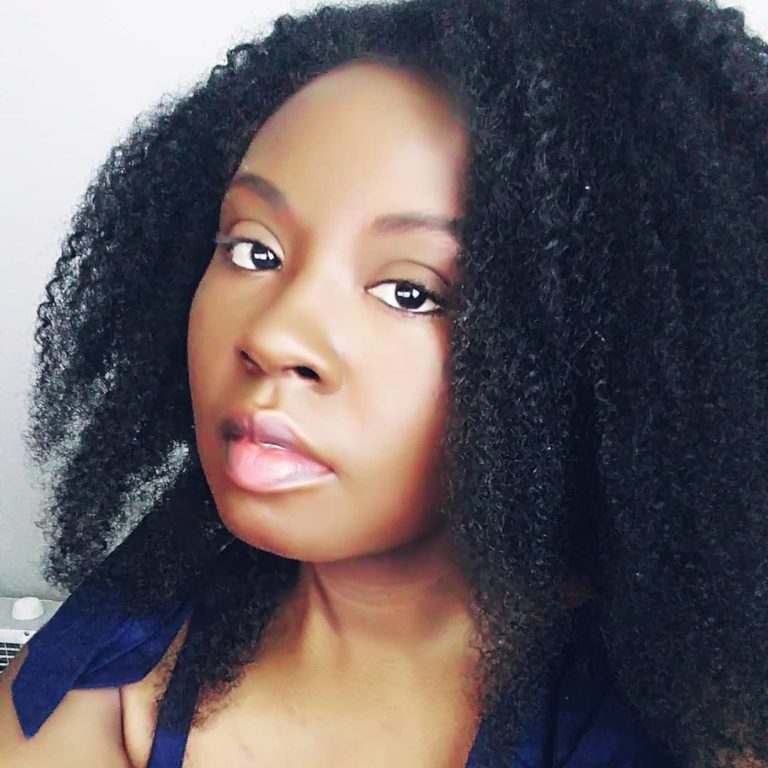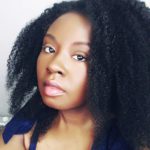 Quressa Robinson joined the Nelson Literary Agency in 2017 after working as an editor for five years. She is originally from San Francisco, but has been living in New York City for over a decade. As a New York based agent, she is eager to build her MG, YA, and Adult lists. When not curled on her couch reading, she plays video games, enjoys too much TV–mostly Sailor Moon and Avatar: The Last Airbender (Fire Nation!), eats delicious things, drinks champagne, hangs out with her very clever partner, and adds another "dramatic" color to her lipstick collection. Quressa is also a member of the 2017-2020 WNDB Walter Grant Committee and holds an MFA in Creative Writing: Fiction from Columbia University. In 2020, she was named one of five PW Star Watch finalists.