Introducing Our Online Journal!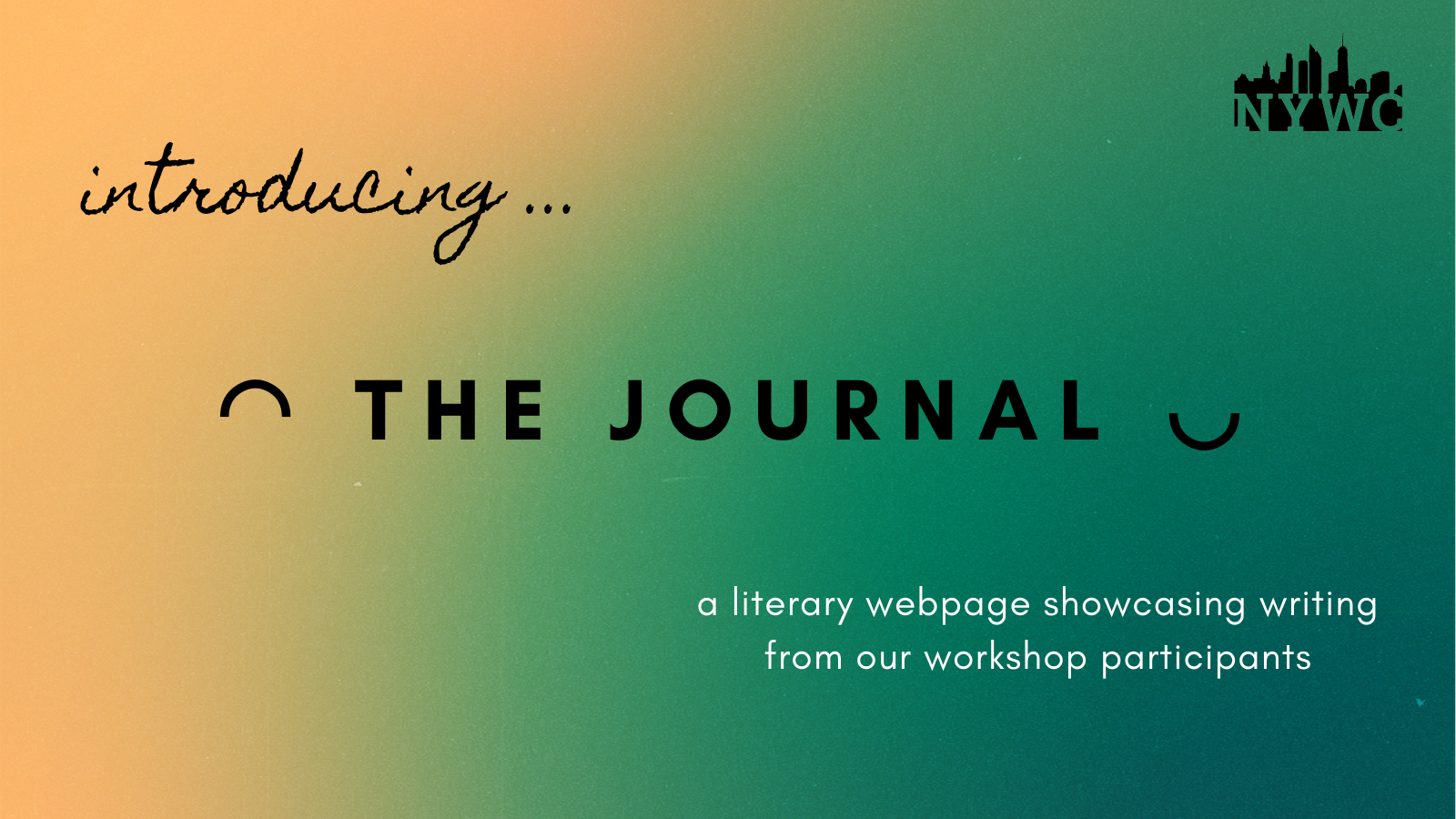 click here to view the journal!
2020 has been a year filled with many challenges, and it has introduced to us new ways of thinking, living, and doing. Earlier this year, at the onset of COVID-19, we here at NY Writers Coalition deployed our corps of writers & activists—our workshop leaders—to provide virtual creative writing workshops to our community. These workshops have now expanded to our outreach programs and specialty workshops, including our newly-launched Black Writers Program.
In spite of the difficulties of these times, each new day continues to bring reminders that most people are caring, loving, creative, and compassionate in the face of the most challenging circumstances. In our virtual public workshops, our leaders and participants have been able to form deeply supportive communities, and their stories that have emerged continue to help name what may feel unspeakable at this moment. Further still, these virtual workshops have remained true to our mission: To create safe spaces for creativity and deep listening, to find purpose, and to support and uplift the members of our community and, now, the world at large.
We invite you to explore the beginnings of our Journal, and to keep checking back as we go on to include new writing. To remain updated with our most current virtual workshops and events, please sign up for our newsletter here. And if you would like to consider making a much-appreciated donation, you can find that here.