Black Nightmare Creative Writing Workshop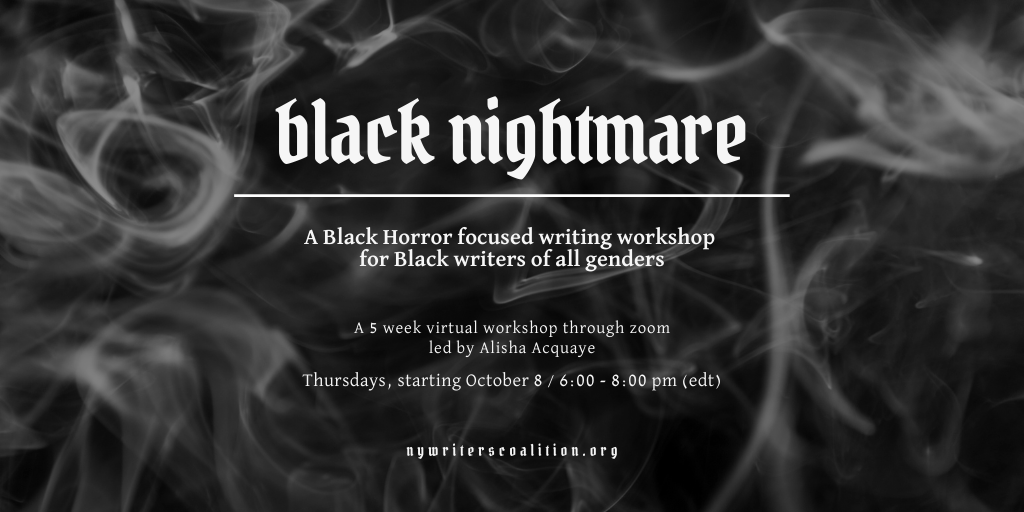 In this month long writing workshop, led by NYWC workshop leader Alisha Acquaye, we'll watch and discuss films and television episodes revolving around Black horror. We'll write into the themes, ideas and inquiries these visuals introduce, and contemplate how they intersect within our identities, relationships, society, and most of all, our creativity.
This is a 5-week workshop that will begin on October 8th from 6-8 p.m (edt) until November 5th.
APPLICATIONS TO THIS WORKSHOP ARE CLOSED
PLEASE CLICK HERE TO LEARN MORE ABOUT OUR DROP-IN WORKSHOP FOR BLACK WRITERS
---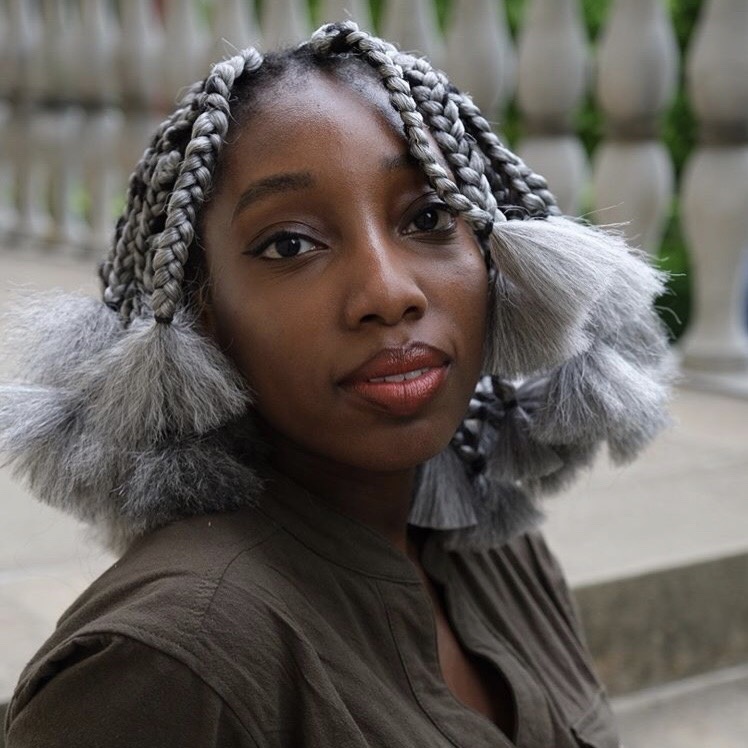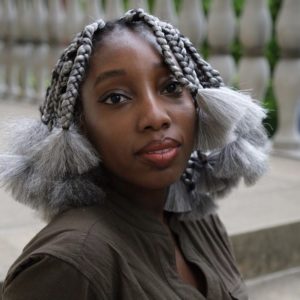 Alisha Acquaye is a writer, artist and event organizer with a passion for mutual empowerment across POC communities, and self-imagination as an instrument for resistance. Her work—ranging from journalism, creative nonfiction and multi-media collaboration—explores the relationships between art, identity, culture and intersectionality. Alisha is particularly inspired by the creative and afrofuturistic methods Black people use to reclaim their narratives, and self-care and community building as formative weapons against oppression.
In addition to documenting and storytelling, Alisha co-founded Sister Circle Brunch, a womxn of color event for sharing food and discussing self-care, and Unblended, a photo and interview series that celebrates the importance of Afro Asian friendships. You can find Alisha at alishaacquaye.com and read her essays in Teen Vogue, GQ, Allure, OkayAfrica, ELLE, The Establishment, Catapult, and more.