Our Latest Chapbook Release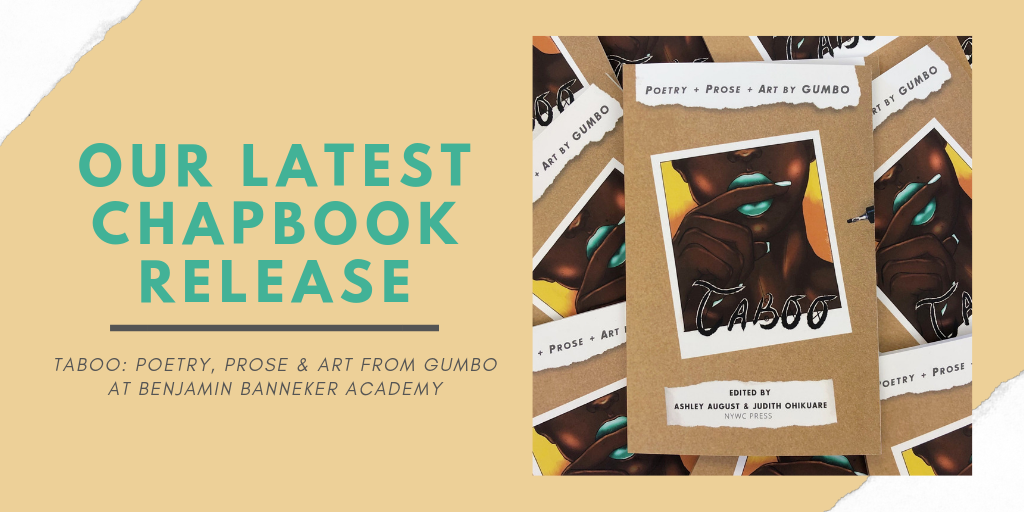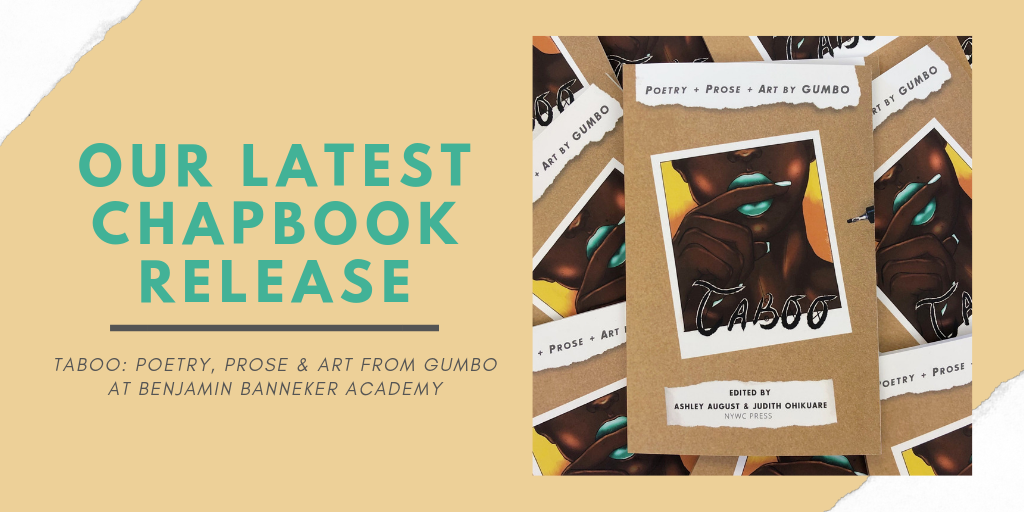 Our latest chapbook has been released, Taboo: Poetry, Prose & Art from GUMBO at Benjamin Banneker Academy. The chapbook features poetry and prose from young high school students.
We want to take a moment to thank all the teens who are a part of the book: Bryanna Arnold, Lenny Leal, Frantzia Merceus, Jessica Monroe, Mia Montgomery, Amanda Morrison, & Gabriel M. Williams; your pieces were powerful, moving and made us think. Also, a big thank you to our workshop leaders Ashley August & Judith Ohikuare for being such dedicated workshop leaders and really highlighting the talent with words these teens have with such inspiring prompts.
If you would like to order a copy directly from us, contact us at info@nywriterscoalition.org . By ordering directly from us all proceeds will go towards our creative writing workshops, chapbooks and readings such as this one. You can also order a copy from Amazon.