The Words Between Us: A Writing Series for Black Womxn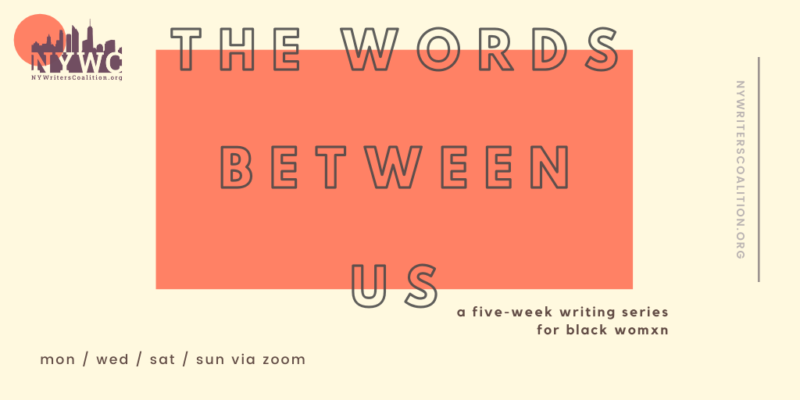 Words have the power to heal, hurt, unravel, ignite and inspire us. But for Black womxn in particular, words are the radical tools that record our histories, reclaim our present and transform our futures.
Our pens can be our greatest weapons of resistance.
From the prophetic words of Octavia, to the creamy confrontation of Toni Morrison, to the amazing audacity of Audre Lorde and the magnificence of countless poets, essayists and songwriters today, Black feminine wordplay is both the declaration of our existence, and the exploration of the complexity in our lived experiences.
**********
The Words Between Us is a 5 week series. Each week you'll write to a different theme revolving around Black womanhood, and receive readings from Black womxn writers. The readings are meant to inspire, entertain and ignite your imagination, thus should be read independently. In the workshop space, you'll have the option to share your new writing with the group, or give feedback to other writers. But don't worry—because this is new writing we'll only use loving affirmations, and everything read in this space is confidential.
APPLICATIONS ARE NOW CLOSED (but will open again soon!)
SIGN UP HERE for our email list to be notified on future workshops
---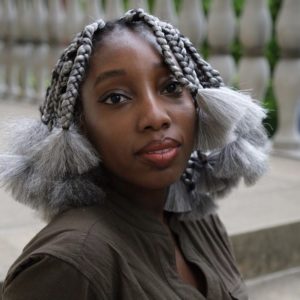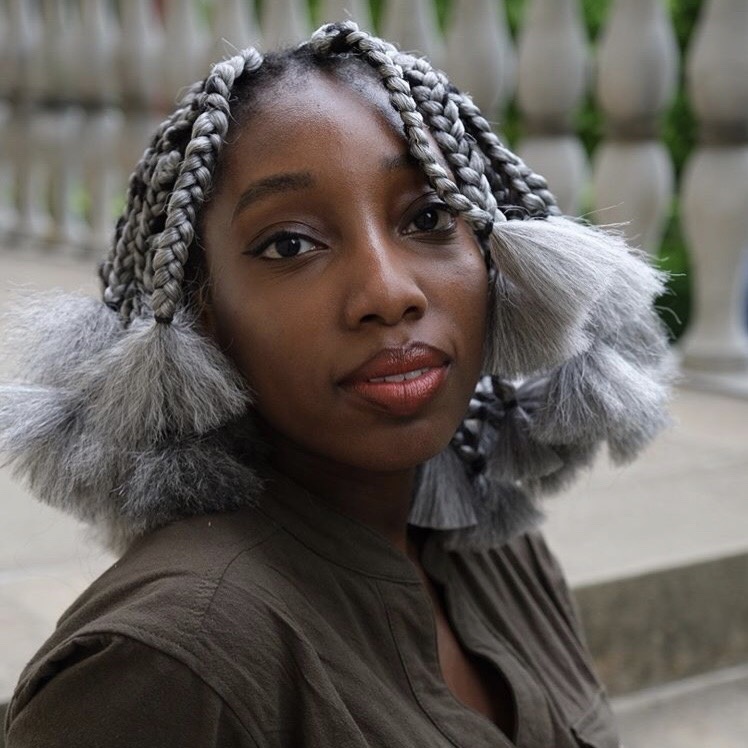 Alisha Acquaye is a writer, artist and event organizer with a passion for mutual empowerment across POC communities, and self-imagination as an instrument for resistance. Her work—ranging from journalism, creative nonfiction and multi-media collaboration—explores the relationships between art, identity, culture and intersectionality. Alisha is particularly inspired by the creative and afrofuturistic methods Black people use to reclaim their narratives, and self-care and community building as formative weapons against oppression.
In addition to documenting and storytelling, Alisha co-founded Sister Circle Brunch, a womxn of color event for sharing food and discussing self-care, and Unblended, a photo and interview series that celebrates the importance of Afro Asian friendships. You can find Alisha at alishaacquaye.com and read her essays in Teen Vogue, GQ, Allure, OkayAfrica, ELLE, The Establishment, Catapult, and more.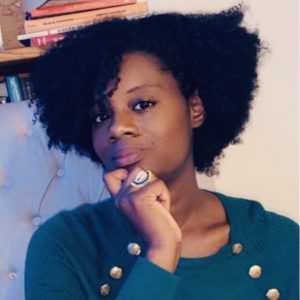 Takiyah Kai Jackson is a woman with a lot on her mind and even more to say. These characteristics  naturally make her a writer and storyteller—which she believes is a skill we all can possess. She is a former classroom teacher and current Instructional Coach and Staff Developer.
Takiyah is the founder of Literacy Seeds, a platform created to support Black caregivers with reclaiming our power to educate our children at home and to advocate for them at school. Takiyah believes in honoring the ancestors, and is grateful each time she learns something new about ancient African religion and spirituality. You can find her praying for her seventeen-year-old son, cleaning up after her dog, loving herself, and eating way too much kale.
The comments are closed.